Having a strong, healthy immunity is so imperative to fight off various infections. With compromised immunity, your body gets susceptible to pick up cold, cough, flu, etc., and as we know this is a very crucial time to enhance your immunity to turn down all the illnesses. But forget about the pushing up your immunity with allopathy, we can try out our ancient Ayurvedic regime as it lays great importance with numerous health benefits.
In Ayurveda, immunity is called as Ojas. Ayurveda says that Ojas can be disturbed by negative emotions, unhealthy way of living, excessive use of antibiotics, genetic factors, and many more. Get ready to boost up your immune power with Ayurveda, which grandmothers are using to date as everyday home remedies.
7 Ayurvedic Herbs To Beat The Risk Of Infections
1. Turmeric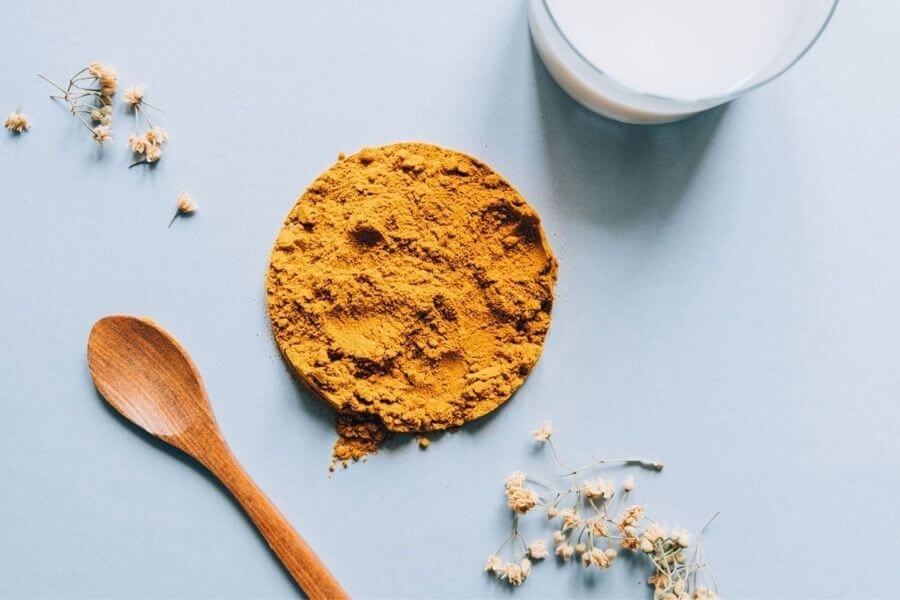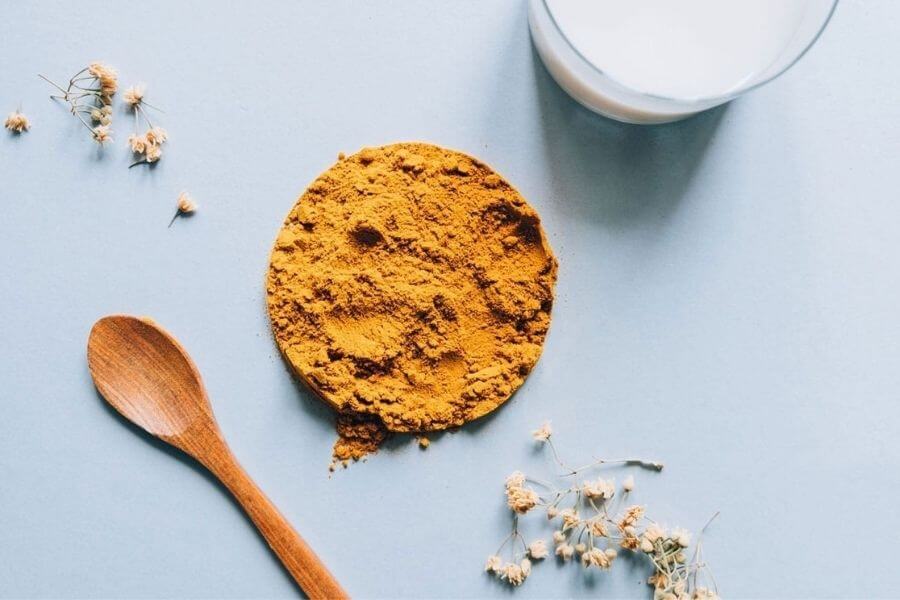 Turmeric is the most powerful ayurvedic herb found in every Indian kitchen whether your integral spice box or your grandmother's kitchen cabinet. This limitless superfood not only enhances the flavor and color of your dish but offers endless health benefits. Let's check it how. The fantastic herb contains the most potent active component, curcumin, and other bioactive compounds with antioxidant and antimicrobial properties.
The essential oil extracted from turmeric exhibits antifungal properties to treat respiratory tract affecting viruses. Also can be used to remove sputum, cough and asthma. Oil also works as the mosquito repellent. Other benefits are relieving joint pains, sinus headache, conjunctivitis, chickenpox.
During the time of the COVID-19 pandemic, I would not say turmeric is the 100% effective remedy against corona but of course, it will keep your immune level up. You can follow the below recipes to enhance its intake:
1. Turmeric Latte
The bright yellow beverage, you can easily prepare at home.
Milk
Honey
Turmeric powder
Water
Jaggery
Brown sugar
First Boil the milk and water together then add turmeric and sugar of your choice. Consume it every day during night time. Lemon turmeric hot water daily in the morning also an effective remedy.
2. Turmeric Bullets
I would say this is the cognitive fitness booster as contains all the active ayurvedic medicines.
3 tbsp – Turmeric or Curcumin powder
2 tbsp – Cow's Ghee/Coconut oil
½ tsp of Black pepper
½ tsp of Dry ginger powder
½ tsp of Cardamom
1 tbsp of Jaggery
Mix all ingredients and roll it into the small balls. The most remarkable point is turmeric treats the illness from the root rather than its symptoms.
2. Ginger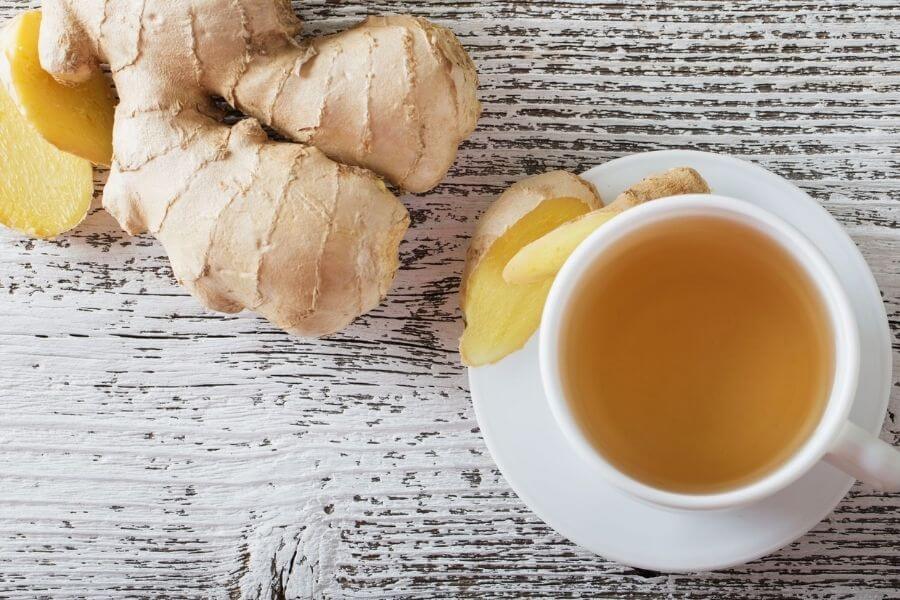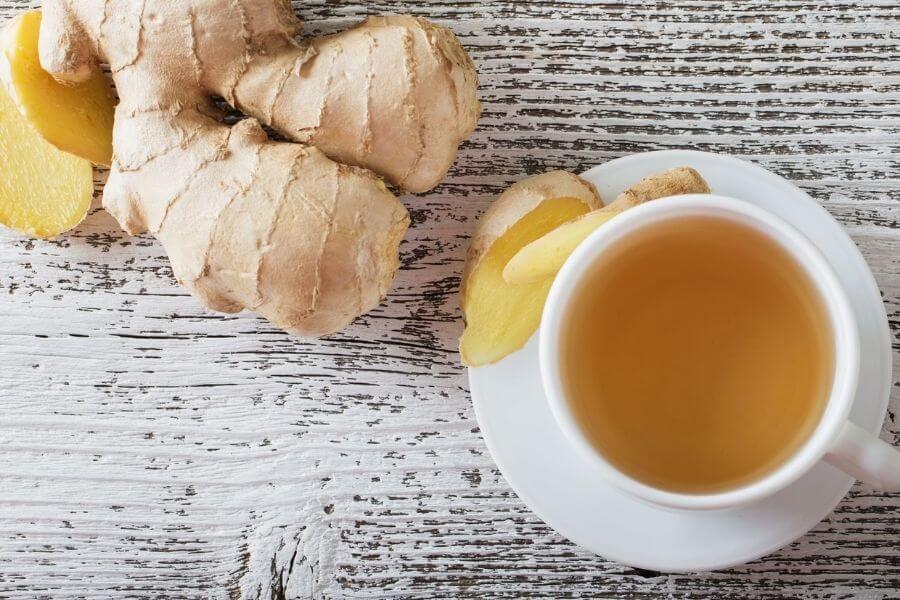 Honestly, ginger is an indispensable part of Indian cuisine. Ginger is considered to be the best Ayurvedic herb due to its antibacterial and antiviral properties especially during monsoon and winter due to its hot potency. Ginger helps find relief by inhibiting the mucus production so clear up the congestion and relief the cough, cold, pneumonia, and asthma. Besides the immunity part, it relaxes gout, arthritis, other forms of joint and muscle pain.
How to add ginger in a diet for better immunity? You can start your day with hot ginger tea adding spices like cinnamon and cardamom, with or without milk. Best to rule out sugar altogether.
1. Saunth Ka Paani
Just mix the dried ginger powder with hot water and drink it every morning for healthy well being.
2. Ginger Turmeric Smoothie
A pinch of turmeric
An inch of ginger root
A glass of milk
Half cup of banana
1 tsp of cinnamon powder
Mix all these nutritious ingredients and blend it till you get a smooth consistency. If crave sweet, add some honey and drink this every morning for better results.
3. Amla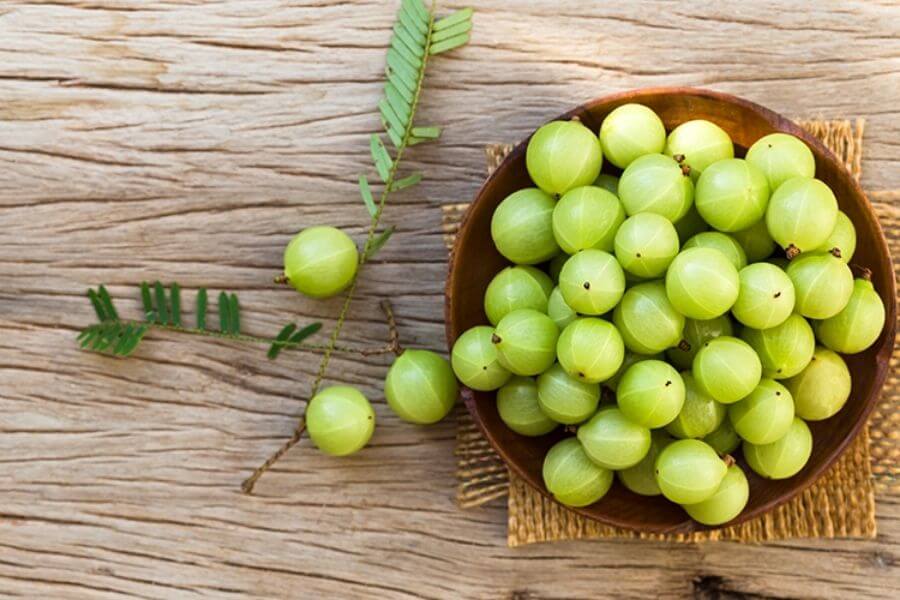 Amla or gooseberry has been used in Ayurveda since ancient times owing to its excellent medicinal properties but of course has the uncommon balance of sweet, sour, bitter, and pungent taste. If we discuss its nutritional elements, has a good amount of antioxidants, calcium, iron, albumin, phosphorus, cellulose, fiber, sugar, vitamin C, and water. Amla powder is the purest form of Vitamin C, which robust your immunity to get rid of infections.
The best part is Amla has a great amount of fiber content therefore the amla powder works wonderfully as a home remedy for your digestive issues such as constipation, hyperacidity, and mouth ulcers. Amla powder is excellent for diabetics too as its chromium content balance the blood sugar level. Regular consumption of Amla powder with honey or jaggary purifies the blood and raise the hemoglobin level.
How to consume Amla in a diet? Eating amla in its raw form is difficult but not to worry. You could feast on Amla Murabba, chutneys, candy, or tea.
1. Amla Murabba
If you like to have some Murabba, jams, or pickle then it's some good news. To prepare jams, you require a few ingredients like amla, sugar, cardamom, and alum. Pickle also beneficial and easy to make with mustard seeds, oil, fennel, and cumin.
2. Amla Tea
Another useful way to add amla to the diet by consuming it in its tea form. You can prepare it with Amalaki, mint leaves, and ginger and drink it daily especially In Monsoon season.
3. Amla Juice
You can prepare a juice of 2 amlas daily and mix it with water or you can preserve the juice for a month too.
4. Ashwagandha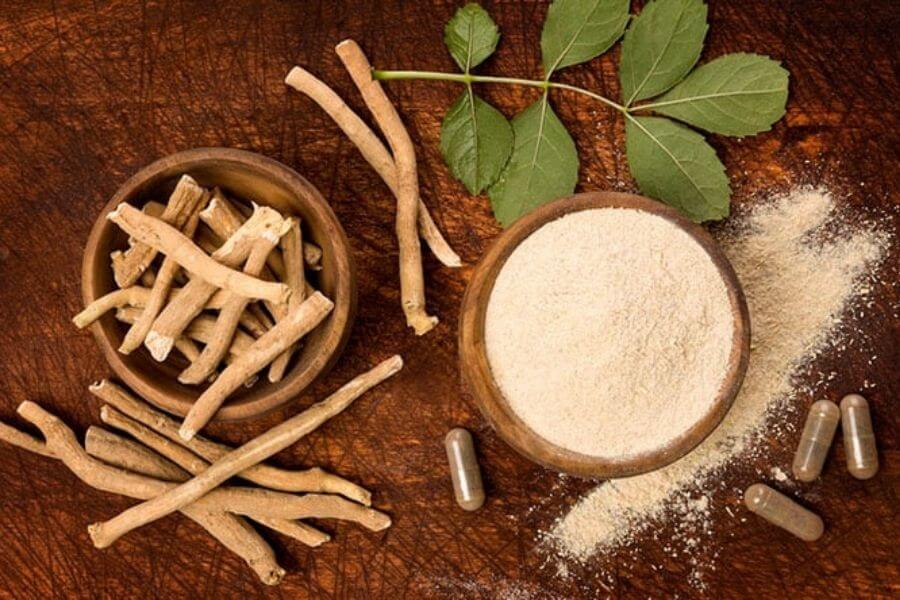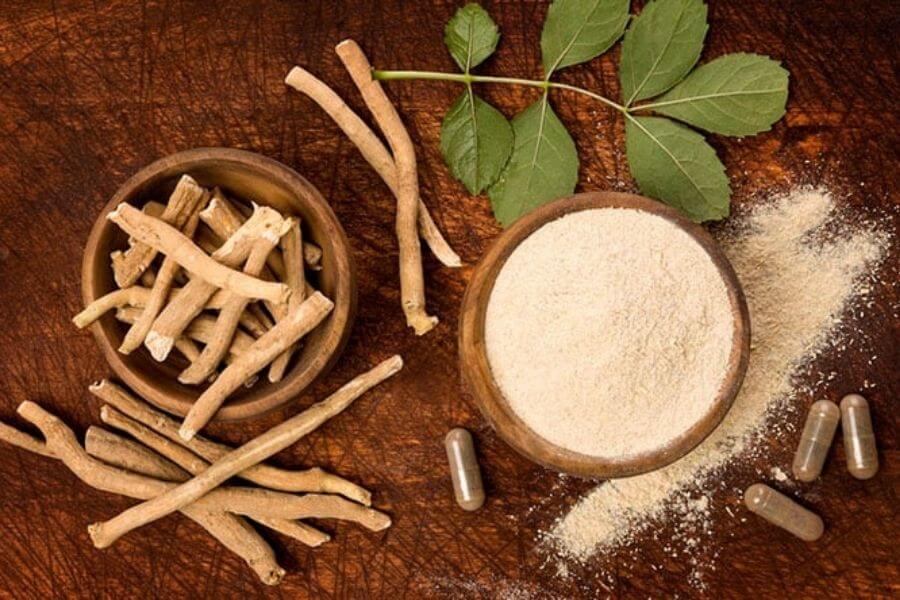 If you are looking to relieve your stress and raise the immunity power then your search ends here. Ashwagandha, a natural medicine improves your immunity by increasing the disease-fighting WBC, platelet counts, and a variety of antibodies. Ashwagandha is known as the strength of stallion as enhancing the immunity level after illnesses.
Its contribution not limit up to the immunity mark but also beneficial to balance out hormonal level, improves the sleep quality, defend against stress and anti-aging herb, and deep nourishment to the body.
How And When Should You Take Ashwagandha?
You can formulate its powder by pounding the roots of Ashwagandha and can be taken about 3-6 grams with warm, sweetened cow's milk.
Now if you hope to be energetic throughout the day, then try your supplement in the morning with breakfast. Alternatively, if you want to relax your mind and body then take it before bedtime.
Most importantly you have to be calm as you will observe the definite changes approximately after two weeks if you use it regularly. Fairly everyone can take Ashwagandha but consult a physician during pregnancy or suffering from autoimmune diseases.
5. Tulsi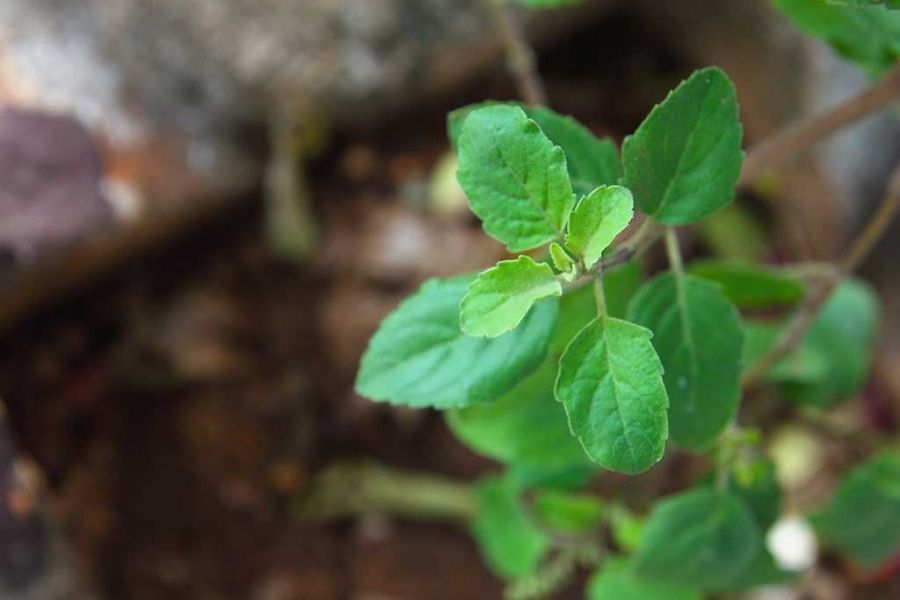 The bitter and astringent tulsi leaves are nature's best high valued Ayurvedic medicine. Tulsi, a holy basil plant has religious significance and you may have seen our older adults worships the plant as some values associated with it.
Several types of research focus on the therapeutic significance of Tulsi leaves on overall health. The leaves are high on antioxidants, phytonutrients, and other minerals like iron, copper, potassium, vitamin A, etc. Tulsi has powerful antibacterial and antiviral ability which makes it the most worth using for home remedies.
You can use the leaves for various health issues such as respiratory like cough, cold, to control blood sugar level, mouth infection, skin problems, headache, etc.
1. Tulsi Water
Combine the fresh tulsi leaves, cardamom, black pepper, ginger, cinnamon and boil all these spices in water and strain it. As per research,3/4 cup of this water helps you to recover from dengue and malaria.
2. Tulsi Tea
Tea is prepared using tulsi, jaggery, water and lemon. This caffeine-free tea is the best to keep you away from seasonal flu. Make sure to sip warm tea for better results.
3. Tulsi, Turmeric, And Honey
Combine these all together to build resistance against infections. This combination also improves your bile secretion thus healthy digestion.
4. Tulsi Juice
The fresh juice is an effective remedy for eye problems such as night blindness or itchy eyes due to vitamin A deficiency. You just have to add a drop of juice at bedtime for effective results.
6. Neem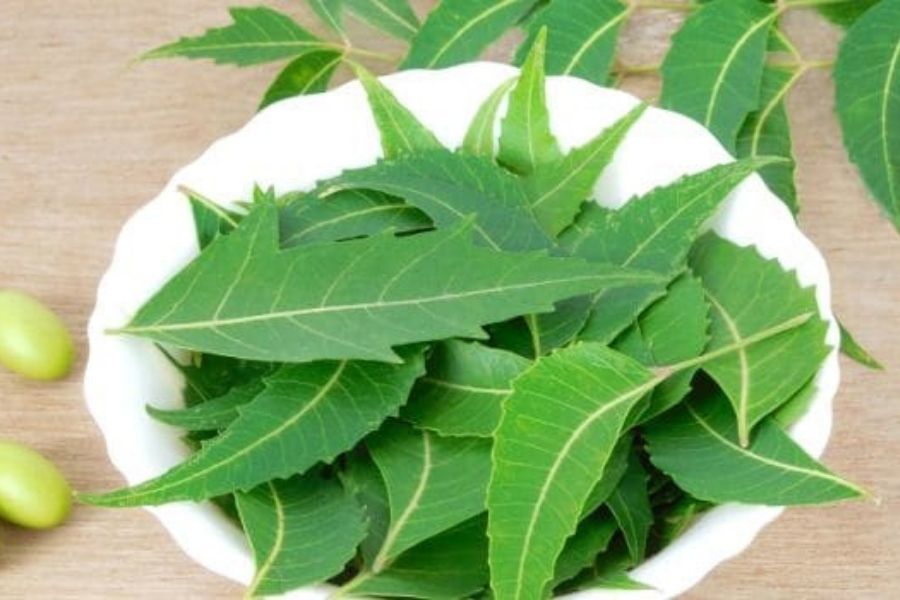 Neem, the bitter tonic of Ayurveda has been used in India for centuries to treat various viral diseases. Ayurveda calls this tree as Sarvoroganivarani means which cure-all health ailments. Though it has much bitterness that its smells only give you the bitter taste in your mouth still why it is so outstanding herb.
Neem has the alkaloids which help you to eliminate the toxins from the liver which itself improves immunity by detoxification. Let's check out its medicinal uses.
Antiinflammatory effects by healing joints, gut and skin problems
Regulate the blood sugar level
Healing wounds
Boost up Metabolism so relieving digestive issues
Treat dental disorders
Enhance skin complexation
An effective conditioner of hair
1. Neem Chutney Recipe
10 leaves – Kadunimb
2 tsp – Jaggery
3-4 – Kokum
1/2 tsp – Cumin seeds (jeera)
Salt
Wash the leaves thoroughly with water and grind all the ingredients together. Jaggary is the best to avoid bitterness and promotes detoxification. Take a healthy bite of chutney every morning.
7. Liquorice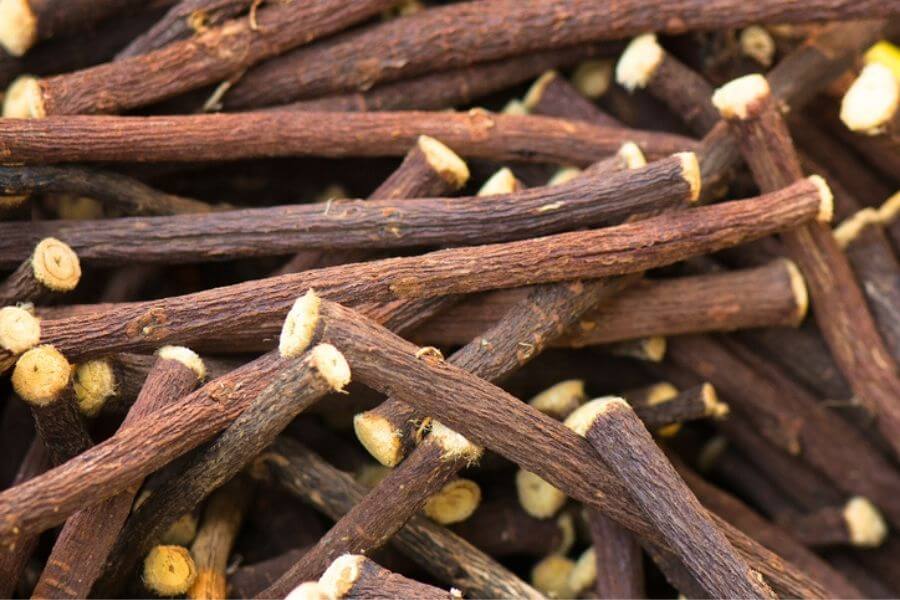 An age-old herb Liquorice or Mulethi has excellent health-promoting properties. Apart from its medicinal purpose, also use as a flavoring agent because of the extract's natural sweetness. Let's discuss its medicinal usages:
Boosting immunity by producing Lymphocytes and Macrophages to fight against allergens, microbes
Healthy digestive system
Antidiabetic and antioxidant properties which inhibit the free radical, which cause pain, inflammation in the body
Works as the expectorant and decongestant to fight against respiratory diseases.
Eases the menopausal symptoms
Lower down the sugar cravings
Helpful for BP patients
1. Mulethi Water
Soak a teaspoon of Mulethi in water overnight and have it early in the morning for better results
2. Mulethi Tea
Add a mulethi root and grated ginger in boiling water and simmer for 5 minutes then add some tea leaves. Boil it again to absorb all the flavors. Lastly, add milk and sweetener to enjoy a delightful cup of tea
3. Mulethi Syrup
Boil Mulethi root, black pepper, cardamom, ginger in water. Add honey and store it in a glass bottle. During consumption. Mix a half tbsp. of syrup with warm water to treat sore throat and cold.
4. Mulethi Stick
Simply chewing the mulethi stick also work to avoid bad breath and cough owing to its antibacterial properties.