The DASH diet is an effective measure to reduce the risk of hypertension. Nonetheless, following the DASH diet plan to manage hypertension may be a sound choice if you have high blood pressure. It is also helpful for those people who are sensitive to salt. So, let's explore healthy and nutritious DASH diet recipes for hypertension.
Diet plays a significant role in managing hypertension problems. Therefore, one should be aware of what one is eating. People suffering from hypertension must know certain basic dietary tips, and they are good to go. Eating healthy foods goes hand in hand with managing hypertension. It is important to include
Foods rich in magnesium and potassium while managing hypertension.
Whole grains in the diet than refined products.
Add seasonal fruits and vegetables to your diet plan.
Calcium and magnesium are essential in regulating blood pressure levels.
Healthy Dash Diet Recipes For Hypertension
1. Vegetable Oats Upma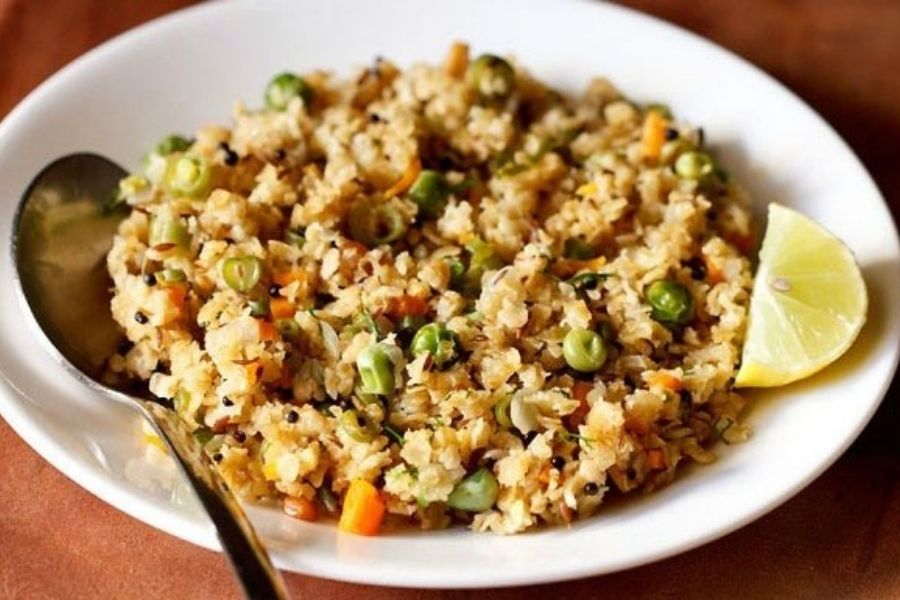 Upma is a dish that can be eaten either as a breakfast or a snack. It is not only delicious but also a nutritious and healthy food option. It is made traditionally with lighted roasted semolina. However, you can replace semolina with oats to increase its fiber content. Adding carrots, tomato, onion, beans, and peas to the dish make it rich in potassium, helping manage high blood pressure. Temper the plate with mustard seeds and curry leaves to enhance the flavor.
2. Beans And Sprouts Salad
A salad is a perfect low-calorie alternate option that helps manage hypertension. You can eat salad as a food option for the mid-morning, or you can have it with your lunch or dinner. Salad provides adequate amounts of potassium. One can add vegetables and fruits like capsicum, onion, tomato, carrots, banana, apple, and berries. Beans such as rajma and sprouts also provide the necessary nutrients like potassium, protein, etc.
One can replace salad dressing and table salt with pepper powder, tamarind, lemon, and amchur powder to enhance the taste. Therefore, reduce the salt intake in your diet. Garnish it with coriander or celery and serve them.
3. Veggies Omelet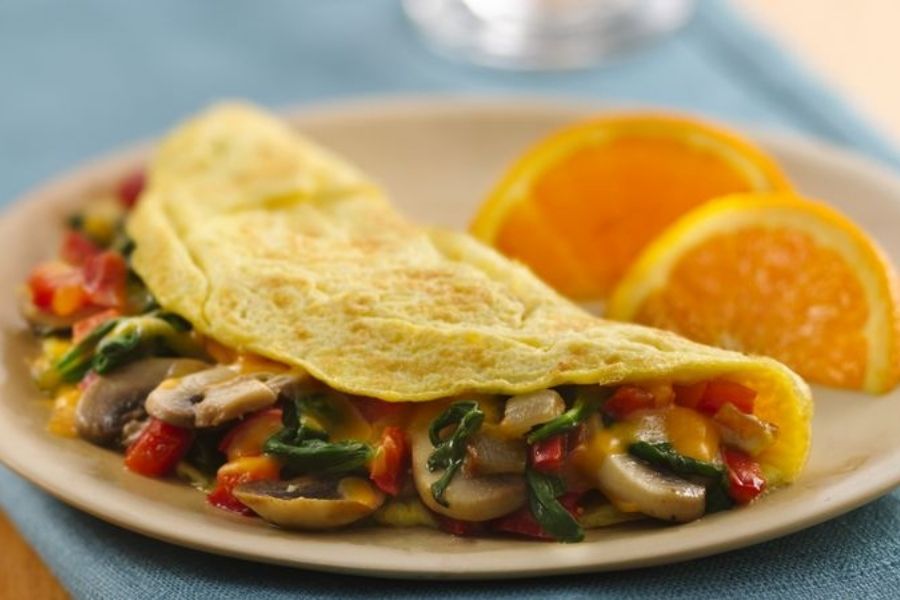 Eating eggs for breakfast or as an evening snack is a healthy and nutritious option. One can add veggies such as tomatoes, onions, spinach, mushrooms, carrots, capsicum, and olives to make the dish rich in potassium and magnesium. Having the omelet with two slices of avocado toasts will enhance the dish's nutritional value and help manage the blood pressure.
4. Veggies And Hummus Dip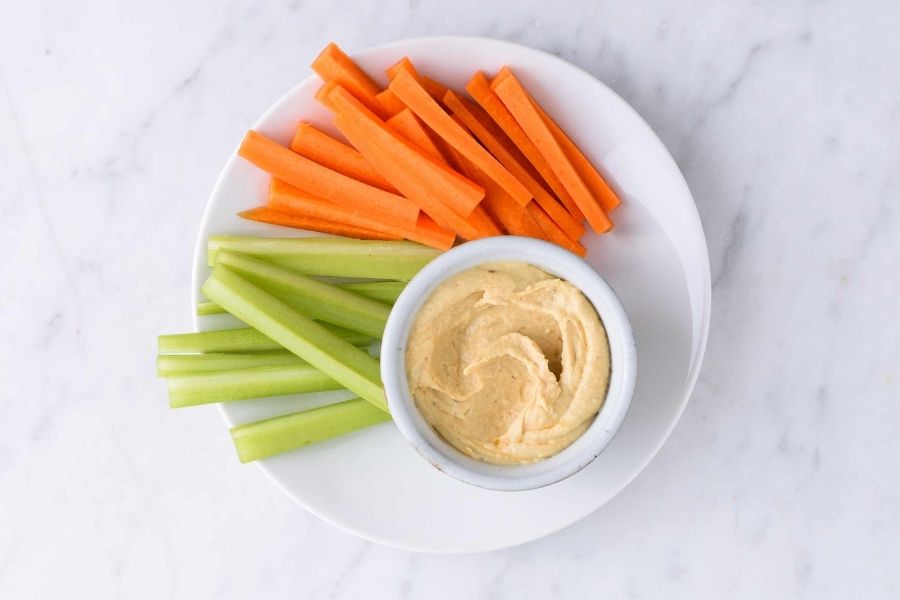 Veggies and hummus dip are the right choice for healthy snacking. Hummus is a creamy dip made with chickpeas and topped with some olive oil. Adding veggies elevates its taste. Chickpeas and vegetables are a good source of vitamins, fiber, and minerals. Chickpeas are a great source of proteins. These essential properties help manage hypertension. You can have veggies such as carrots, bell peppers, cucumber, beetroot, and broccoli. You can also team up the hummus with whole wheat crackers or baked nachos instead of the tortilla chips/nachos for a low sodium content snack.
5. Oats Apple Phirni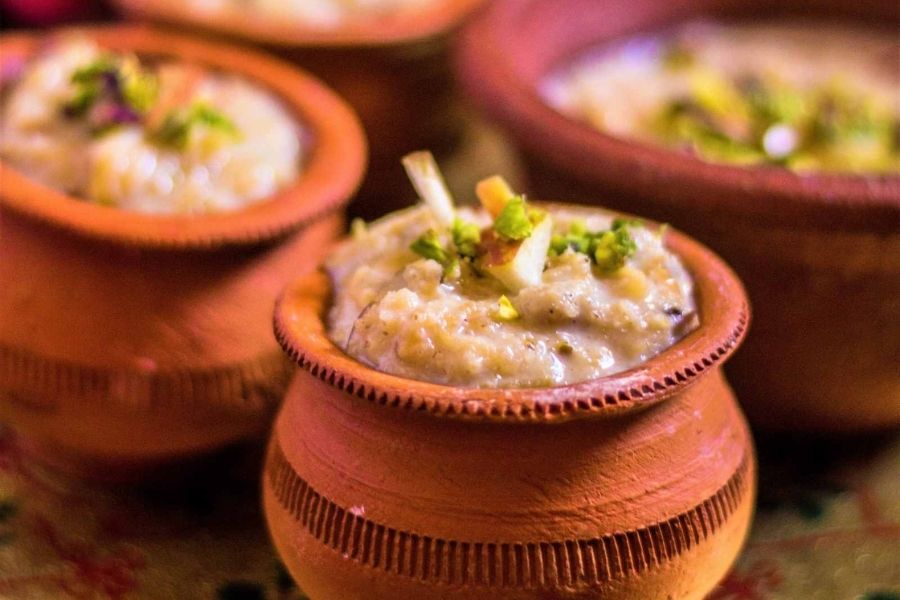 Oats Apple Phirni is a perfectly healthy dish to have after your dinner. It is made with coarsely crushed oats, apples, and low-fat milk to ensure that the calorie content does not spurge. Oats and apples provide the required amounts of fiber, vitamins, and minerals, which help control high blood pressure levels. Top it with banana and dates for natural sweetness, instead of using regular sugar.
You can find plenty of diet recipes that can make the DASH diet work. However, you don't necessarily have to go out of your way to eat certain diet foods. The mentioned dishes instead of switching your current diet ingredients.