Curry leaves, being a versatile culinary herb, offers many benefits that we might know about them. Often used in sambhar, upma, dal, they elevate the taste and aroma of the food. Curry leaves have been a part of the south Indian cuisine since time immemorial and even a part of Indian cuisine more or less. In this article, we're going to tell you about a very simple way of using curry leaves from your backyard to keep ourselves healthy.
This herb, known for flavor, is a household herb. You can grow it anywhere or in your home garden without getting any big challenges. They are easily storable. But there is much to know about this Indian spice.
Get Those Curry Leaves Out Of Your Backyard
A sedentary lifestyle has taken over the world as we are supposed to stay at home, and not everyone has the motivation to work out at home, but we can have a good diet to keep our gut health at par. The aromatic leaves, which retain their flavor and other qualities after drying, are slightly bitter, acrid, cooling, weakly acidic in tastes. They are considered as a tonic, anthelmintic, analgesic, digestive, appetizing, and are widely used in Indian cookery for flavoring foodstuffs. Some of us remove it after getting its flavor and not consume it entirely. But it has a lot of medicinal uses.
Curry Leaves – Rich Source Of Nutrients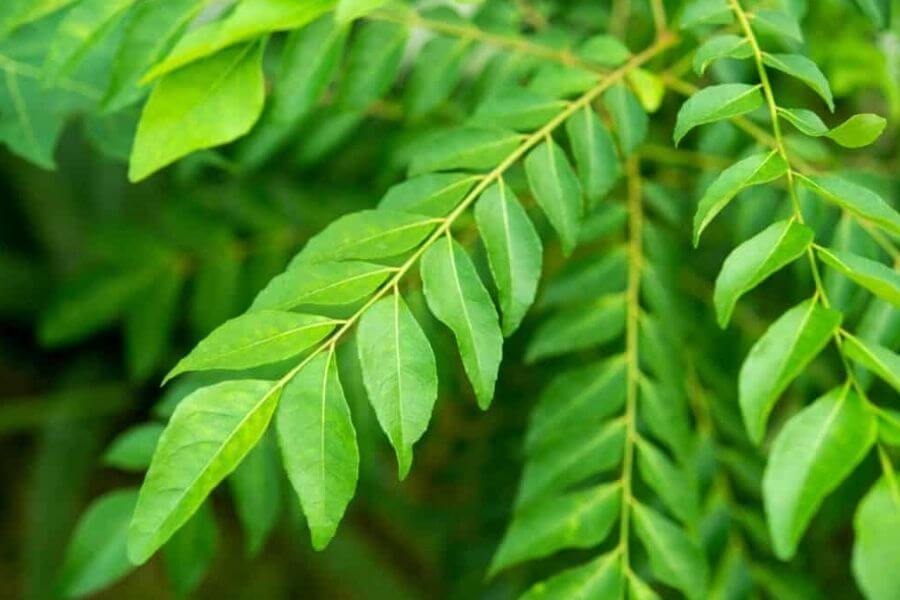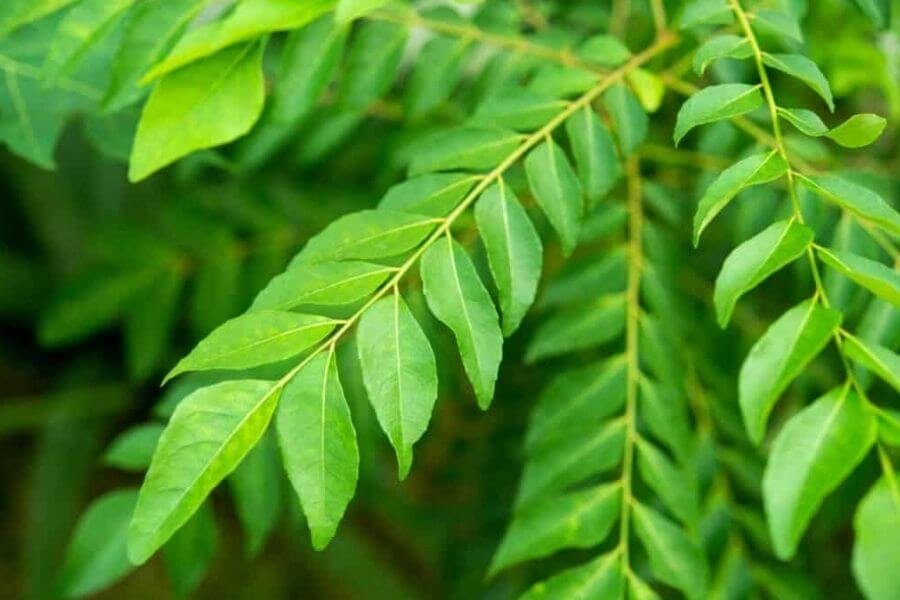 They are rich in numerous minerals and trace elements like calcium, iron, zinc, copper, as well as vitamins like vitamin A, B2, B5, B6, B7, B9, C. According to the studies conducted, curry leaves also affect patients with diabetes, minerals found in them help in maintaining normoglycemia by activating beta cells, which are responsible for the production of insulin.
The curry leaves also have anti-cancer properties. Studies have shown that their extract can cause cell death of breast cancer cells by decreasing cell viability and altering the growth kinetics of the cells. It also reduces the overall oxidative damage in the body.
It is a rich source of antioxidants like beta carotene (7663 mcg/100 gm). In fact, for people suffering from uneasiness, diarrhea, bloating, nausea, and other digestive issues, the juice of curry leaves in the morning is an ancient remedy.
Curry leaves may not be so high in some nutrients, but the availability of the nutrients is very high, that is, high bioavailability of nutrients in curry leaves makes it a good and quick source of all the nutrients present in it. It has a good effect on heart health and also has some hepatoprotective effect.
Curry Leaves Has Pharmacological Effects
Other pharmacological effects include cholesterol-reducing activity, antiulcer activity, antibacterial activity, anti-oxidative property, phagocytic activity, and antidiarrheal activity.
In some studies, patients with Alzheimer's disease and dementia can also be helped with the extract of the curry leaves as it is beneficial for improving the cognitive function by an increased protective antioxidant level.
Apart from this, they can also help to boost weight loss by increasing the metabolism rate, and it is good for the skin as well as the hair. It helps in detoxification of the body.
Now let's get to the recipe that can directly increase the consumption of this underrated herb.
Curry Leaves Chutney Recipe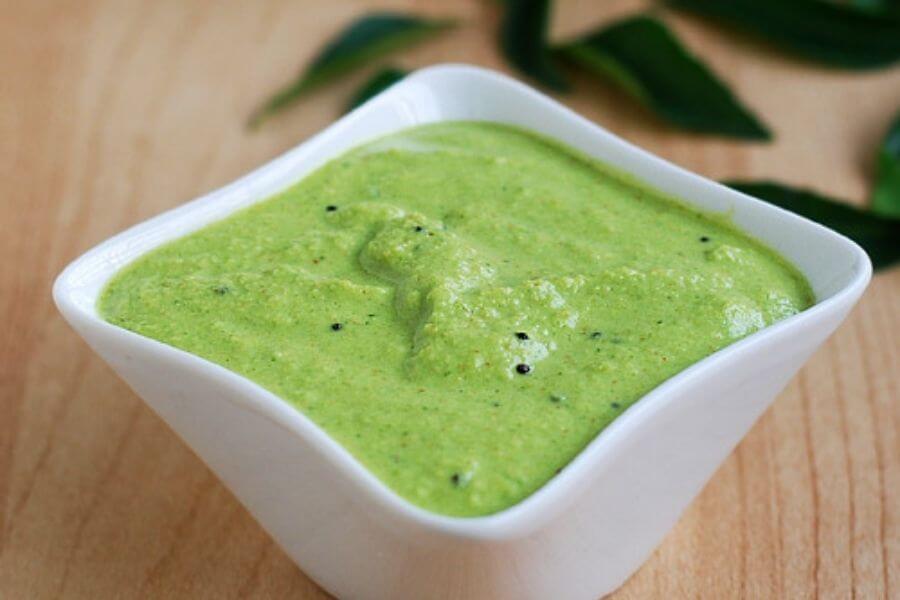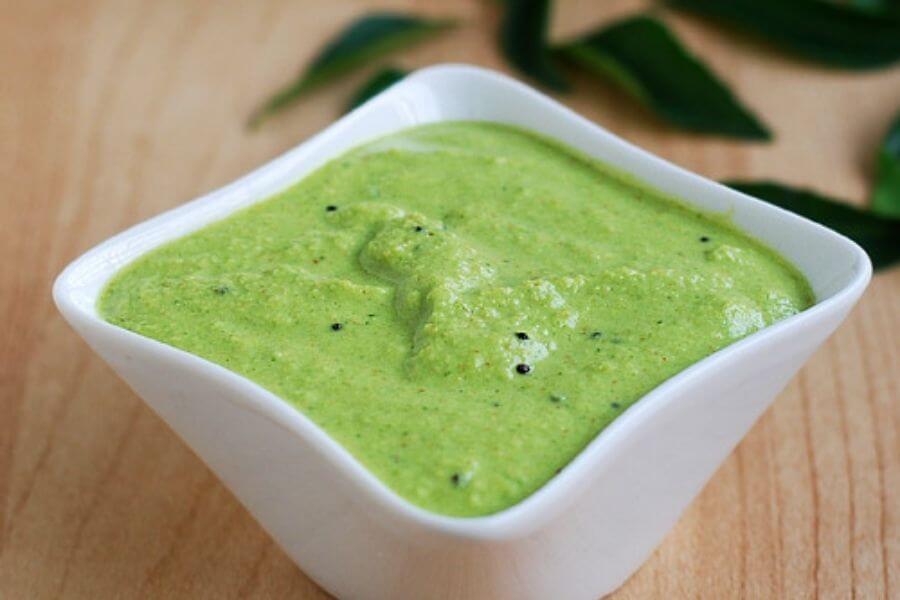 Ingredients
100 gm Curry leaves
50 gm coriander
20 gm mint leaves
10 gm green chilies
1tbsp curd
amchur/lemon
salt to taste
Method
Wash the leaves and leave it in water for 10 minutes.
Add all the ingredients in the grinder.
Grind till the consistency is achieved and add water if needed.
Serve with sandwiches, paneer tikka, kebabs, etc.
Curry leaves are also used in making many food recipes such as karivepaku podi, rice, dal, etc.
Read Also: The Health Benefits Of Soaked Almonds With Some Facts