Whenever there is an occasion, our minds always turn to ladoos. Who doesn't love eating ladoos? Ladoo is a traditional Indian food item prepared in all households, and so every child is familiar with it. Ladoos are prepared from various healthy ingredients; therefore, there are many benefits of ladoos.
Chota Bheem is a prevalent cartoon character. This cartoon's main character, "Bheem," is actually from the Hindu epic "Mahabharata" and is famous for his power. This wonderful hero is renowned among all children, and that's why we see this cartoon printed on T-shirts, water bottles, tiffin boxes, school bags, dishes, stickers, rakhi, etc.
About Chota Bheem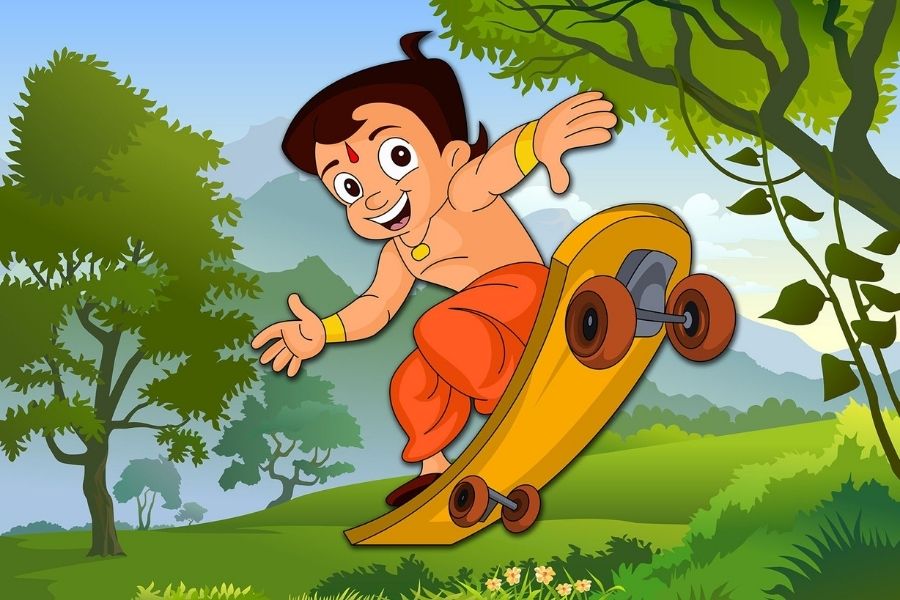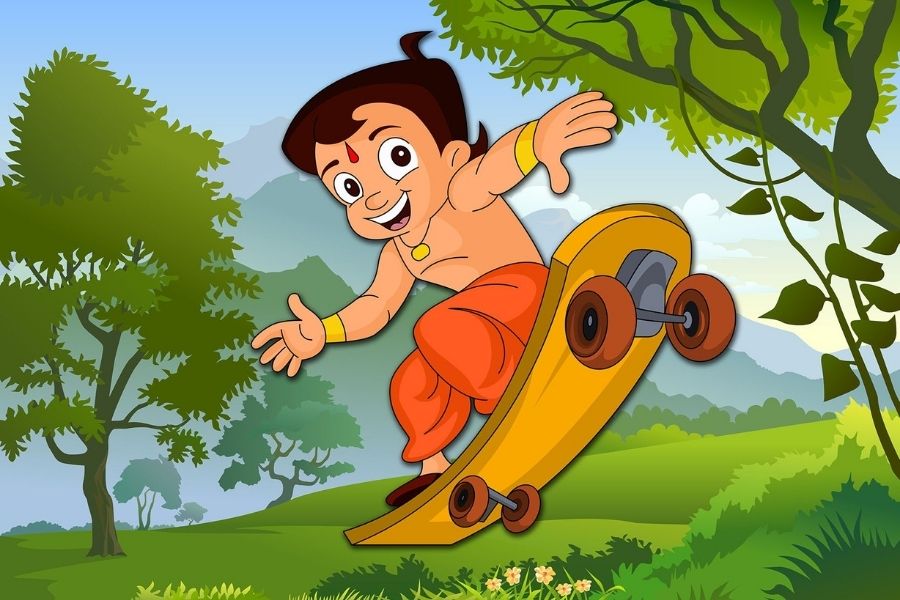 Chota Bheem is the character that reflects good human relations, how to be a good leader, and using power for a good purpose. Every episode is a perfect mix of mystery, fun, and, more importantly, life lessons that all kids (and parents too) can learn.
Chota Bheem lives in the kingdom of Dholakpur and spends his days protecting the King and the kingdom from evil forces. Chota Bheem saves the city with his intelligence, courage, bravery, and strength. Bheem is a nine-year-old boy, so they have shown the same eating habits and all the naughty things children usually do. Children who watch this show relate to him.
It became a favorite TV show for kids and youngsters. There are six others – Chutki, Raju, Jaggu, Kalia, Dholu, and Bholu, friends of Chota Bheem. Children love all these characters. If any dangerous situation arrives, Bheem will perform like a one-man army and uses his power to offer help. Children will observe these qualities, and they try to replicate them. Chota Bheem loves eating ladoos, and indeed, the kids also want to be strong like him by binging on ladoos.
About The Superfood, Ladoo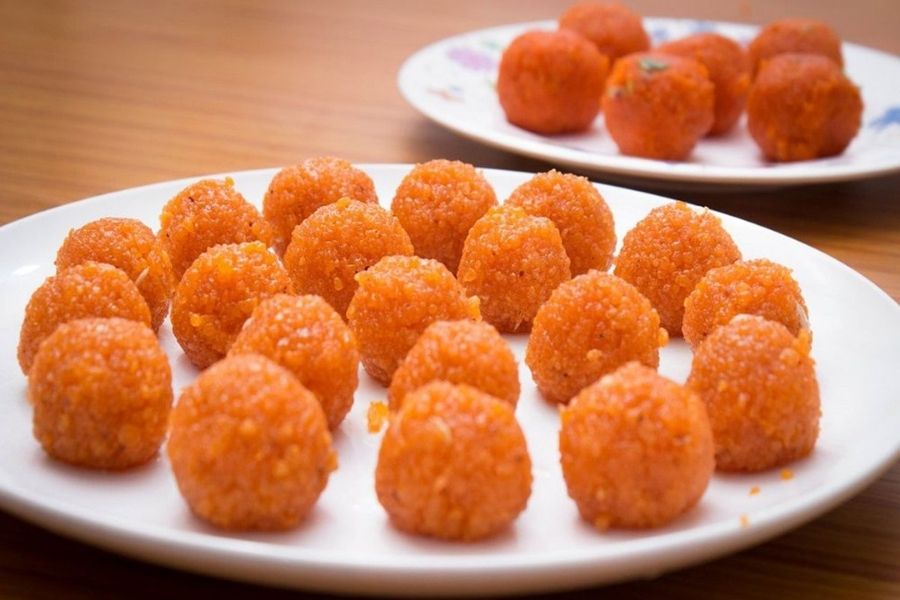 We all know the power we get after having healthy food items from our regular diet. There are many varieties for preparing it, such as rawa-narial ladoo, besan ladoo, dry fruit ladoo, Halim ladoo, rawa-besan laddoo, rajgeera ladoo, groundnut ladoo, til ladoo, etc. In this cartoon, they have shown one secret to Bheem's strength is ladoos, especially "Motichur ladoo," which are loved by almost all children. After eating ladoo, Bheem will get power, and he defends the situation quickly.
Benefits Of Ladoos
1. Power-packed Food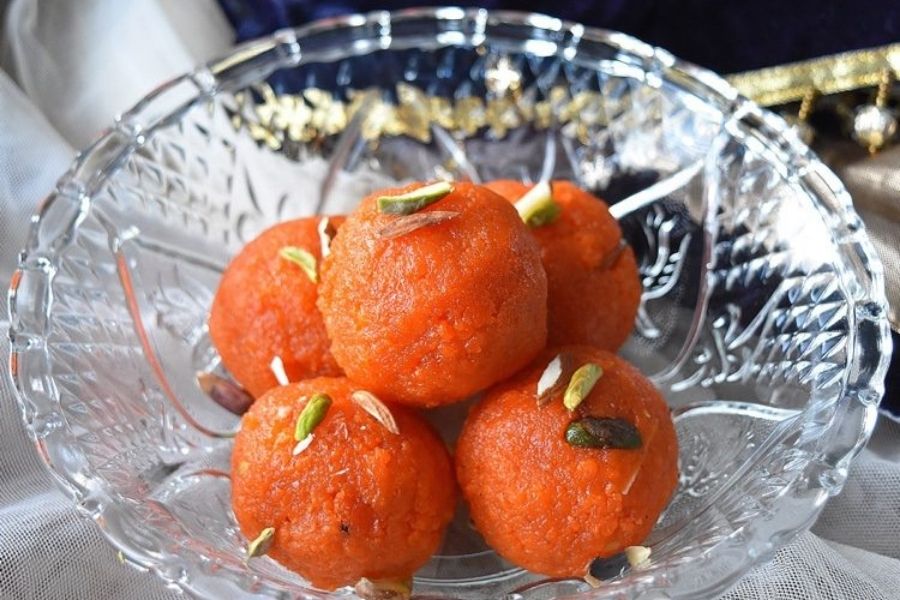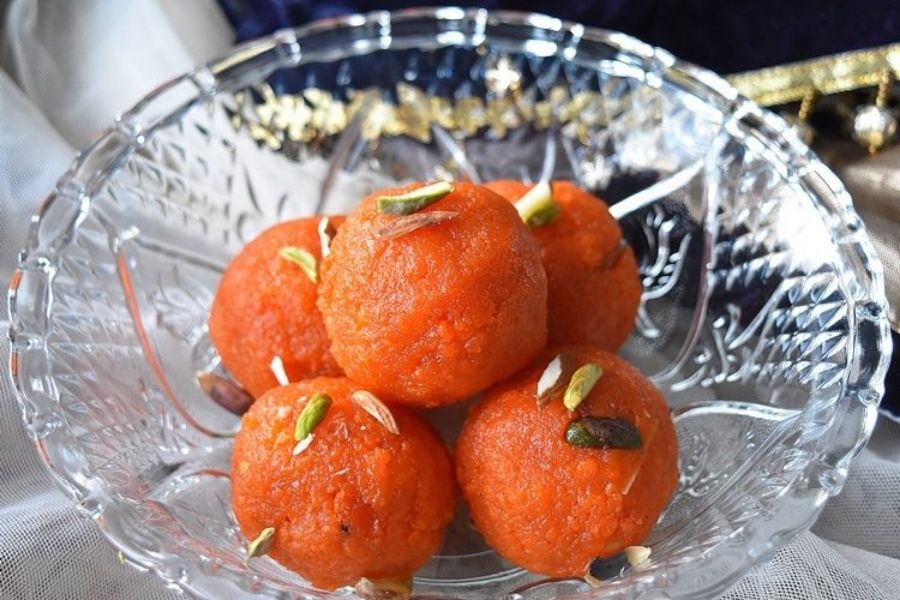 Ladoo is one of the calorie-dense food items. In the small portion, we will get calories as well as all the required nutrients. It is full of calories, protein, and other micronutrients. Up to 8-9 years, children usually don't sit at one place while eating. So, they need such a portion of food, giving them instant energy and eating quickly.
2. Ladoos Are Easy To Carry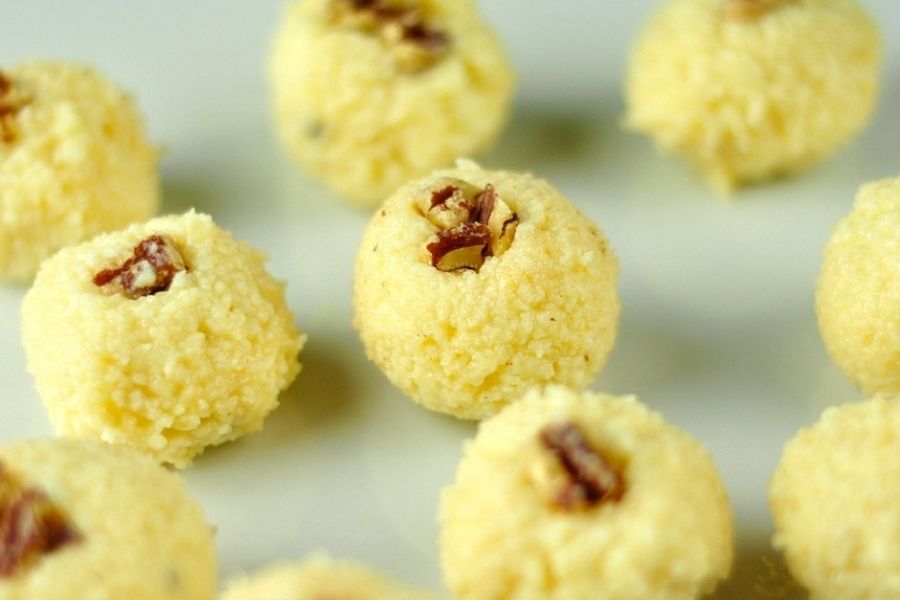 Ladoos are very easy to carry. They are in dry form; so, children can easily take them in their tiffins to the school or elsewhere. Ladoos are the perfect food for their short break in the schools. They will help keep them healthy.
3. Finger Food
The child can easily hold food and eat by himself. This kind of food item is known as finger food. Such recipes are designed especially for children. Make them attractive so that children love eating them without hesitating. Ladoos are easy to hold and eat. Children will find it comfortable to eat them.
4. Sweet To Taste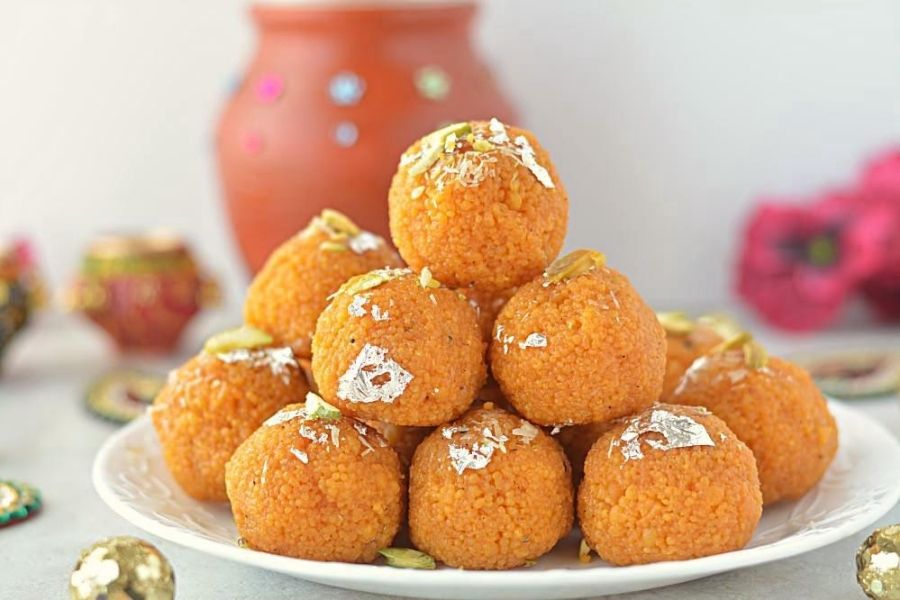 Ladoos are eaten for dessert. They are sweet, and children usually like sweet taste. Ladoos are prepared from sugar or jaggery that is also a source of instant energy. But don't worry, the sugar content is not unhealthy for the body.
5. Ladoos Are Easy To Prepare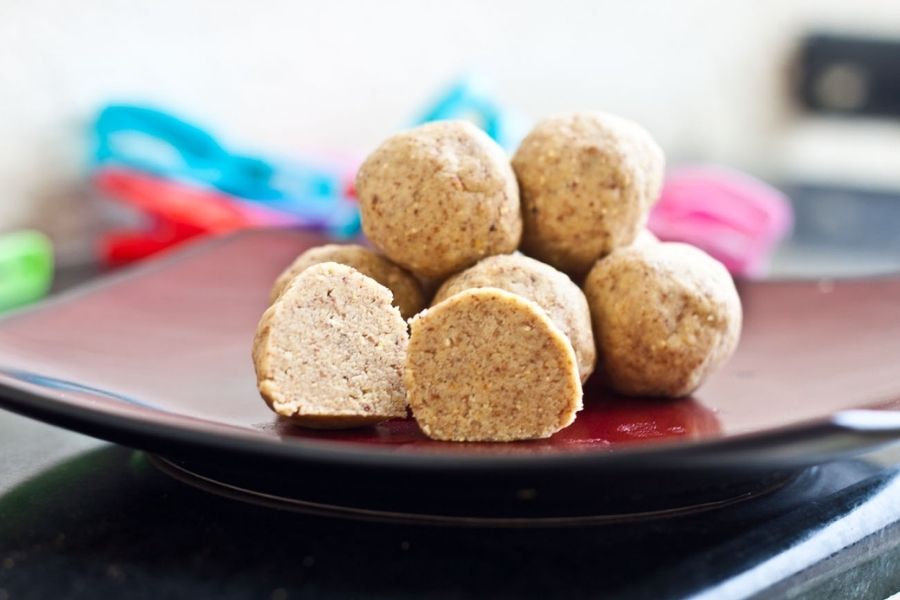 Ladoo making is that way easy once you learn the technique. Whatever raw material is available at home, we can easily prepare ladoos from it. Also, it has a long shelf life, which can be stored for a longer duration.
6. Malnourishment
This power-packed food item is a good source of protein, which provides energy to the body. It is best for those children who suffer from PEM (Protein-energy Malnutrition).
7. Constipation
Constipation can be fatal if not treated early. For ladoo preparation, ghee is one of the essential ingredients. Ghee helps in smoothening bowel movements. Because of the use of ghee and coconut, the body digests quickly.
Conclusion
Bheem is courageous, bold, intelligent, and wise. Also, he is physically healthy and so free from fear. When your child is watching this show devotedly, he will learn so many characteristics like stay together and stay united, offer help to the needy, be healthy always. Always stay alert and conscious like Bheem.
Having a good sense of humor diffuses any problem and gives relief from stress. Kalia is highly jealous of Bheem's strength. Unfortunately, his plans always fail. So, never be jealous of the growth and success of others. Sharing is the way of caring, so share the food with others. It will give you joy and happiness. All episodes highlight the theme of the triumph of good over evil. This cartoon is entertaining for children, teaches human values, and imparts knowledge about useful eating techniques.
Read Also: Diabetic-friendly Oats And Dry Fruits Ladoo