Carrots add colors to our food and keep us healthy. Carrots are filled with essential nutrients and vitamins. The vegetable is healthy but tasty too. From toddlers to adults, everyone can have it. In what ways are carrots useful for our body? Let's find them out.
Cartoons show a different world that kids love to see, imagine, and learned from them. "When you are visually stimulated, you tend to progress faster." Thus, kids get easily connected to their favorite cartoon characters and start to implement them in their way. The cartoon made our world more joyful, happier, and made our childhood memorable. Let's go on the journey of the favorite character of the cartoon "Bug's Bunny" and how he influences all the kids with his favorite energy-boosting food.
"Carrots are divine...
You get a dozen for a dime,
It's maa-gic!"
With all mouth fulled and filled with each bite of carrot, these famous lines were said by a super cute rabbit named, "Mr. Bugs Bunny." This character featured his love for carrots and how it was a "superfood" for him. It makes Bugs Bunny super strong, super healthy, and super entertaining. It influenced kids to be like him.
"If kids learned about the importance of healthy eating habits early in their lives, they will not have to relearn as an adult." And these cartoon character helps them to choose their food and know their benefits in their early age. Let's go through in detail the "Bunny's superfood carrot" nutritional aspects.
Nutritional Value Of Carrot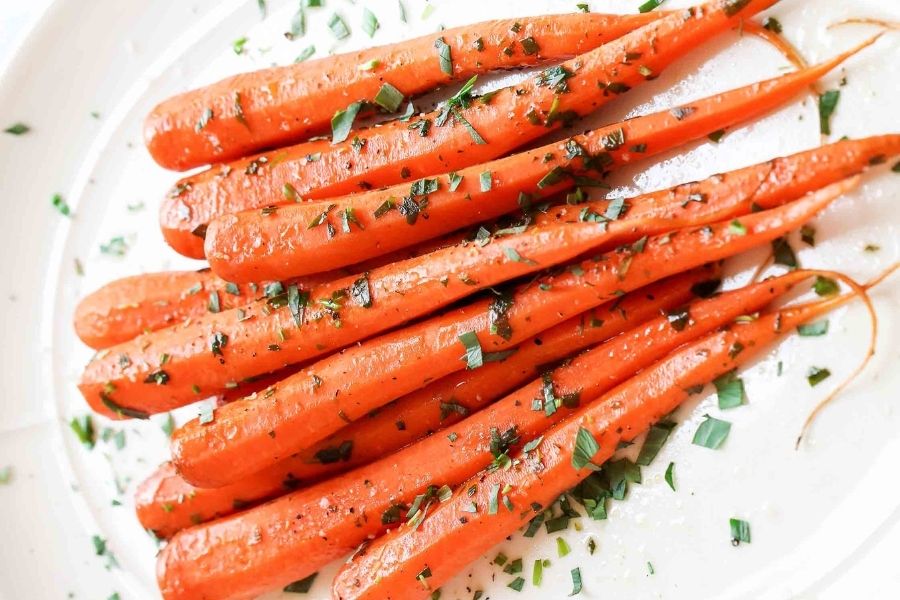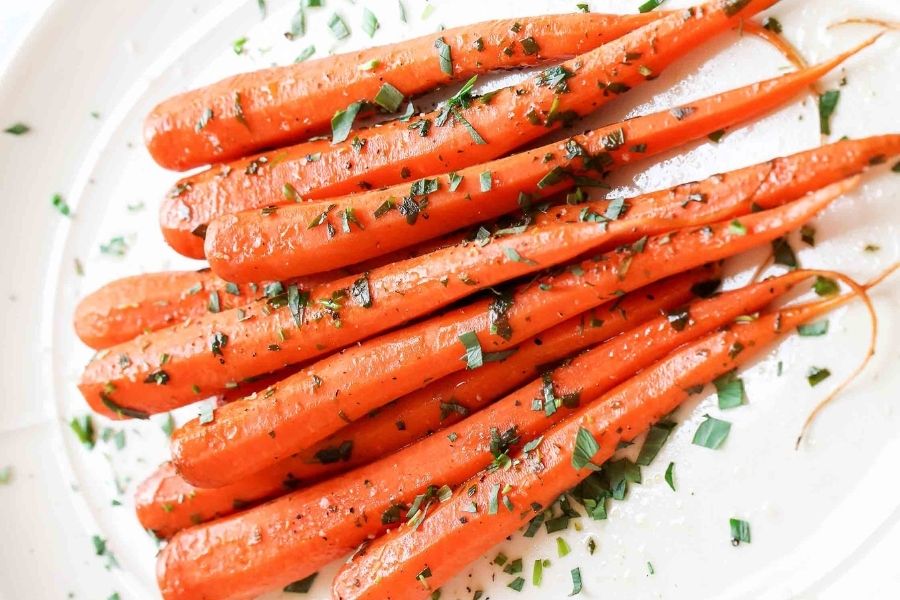 As per ICMR Recommended Dietary Allowance for beta-carotene for kids with age group 1-6 years is 3200 mg/day, and 10-17 years is 4800 mg/day.
| | | |
| --- | --- | --- |
| | Orange Carrot | Red Carrot |
| Quantity | 150 g | 130 g |
| Beta-carotene | 5423 mcg | 2706 mcg |
| Protein | 1.42 g | 1.35 g |
| Fats | 0.70 g | 0.61 g |
| Carbohydrates | 8.32 g | 8.75 g |
| Dietary Fiber | 6.27 g | 5.85 g |
| Calcium | 52.63 mg | 53.7 mg |
How Are Carrots Useful For Our Body?
1. Benefits Of Carrots For Our Health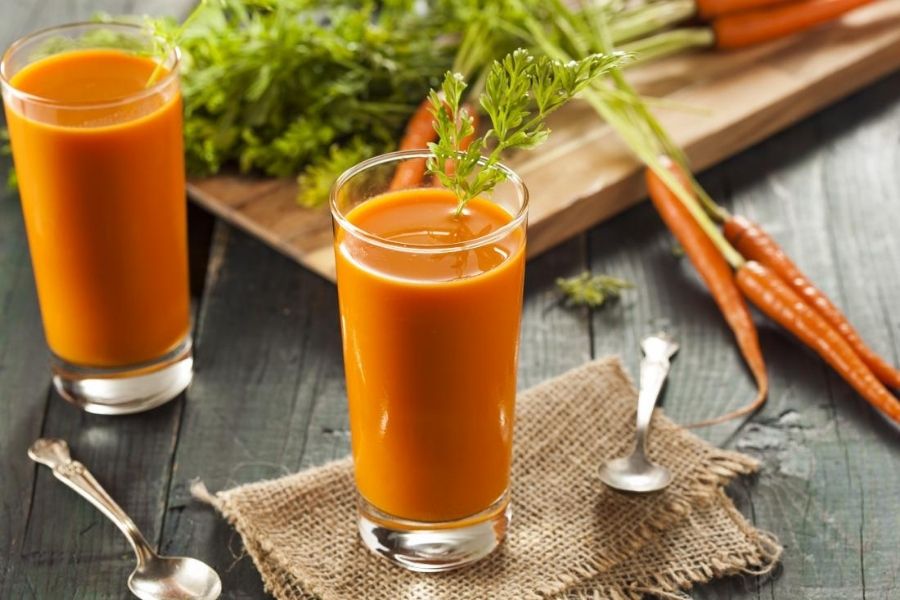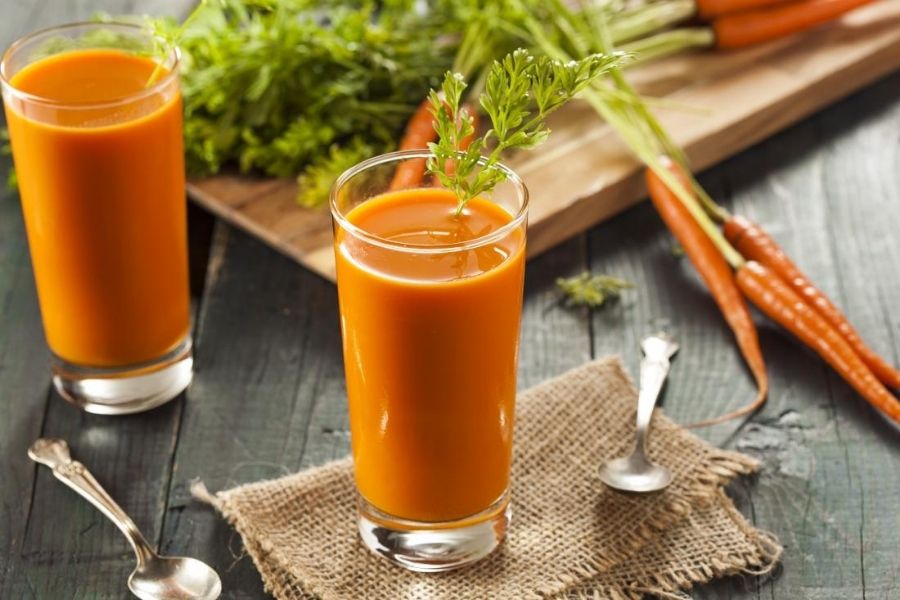 This orange-hued superfood is a good beta-carotene source that gets converted into vitamin A in our body, promoting good vision. Carrots are essential for growth development and immune function. It also helps to prevent the risk of macular degeneration in kids.
Carrots are the rich source of dietary fiber that stimulates gastric juice's secretion and ensures smooth bowel movement that prevents constipation in kids. Carrots are also a good vitamin C source, vitamin K, vitamin B6, and potassium.
Research by the University of New Castle revealed that carrots also have a high content of "falcarinol." Falcarinol is an antioxidant that can help fight certain cancer types.
2. Beauty Benefits Of Carrots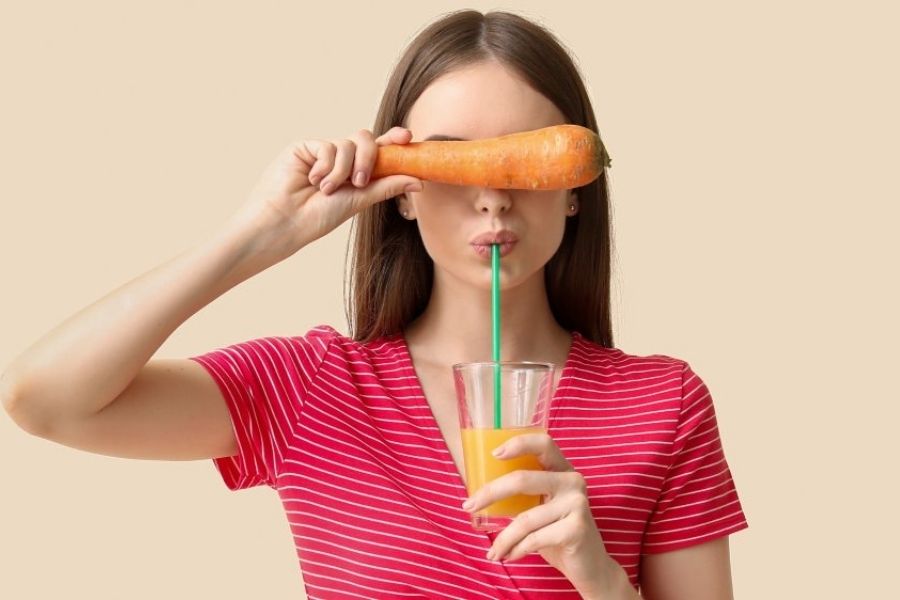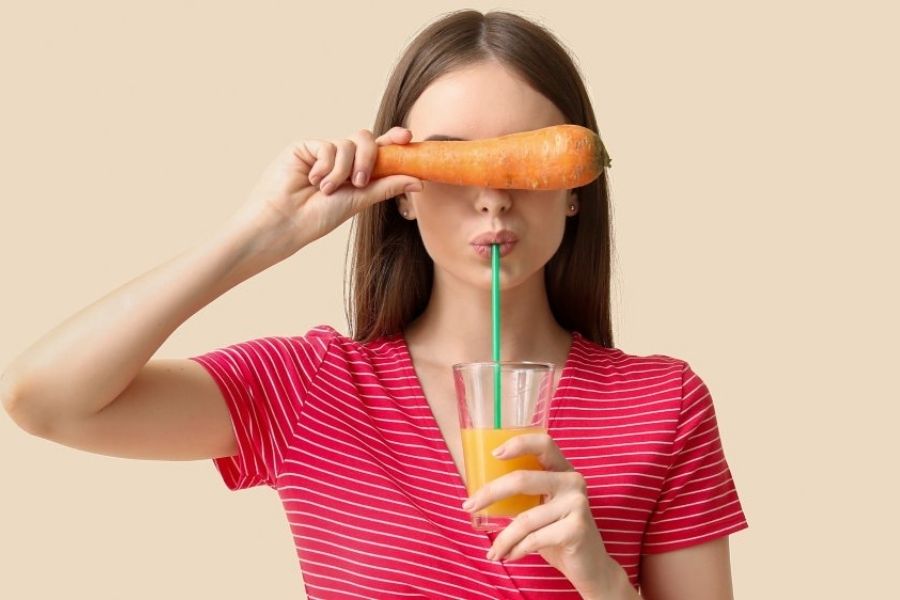 Carrots are also used for beauty aspects. This superfood contains essential vitamins and minerals that keep your skin healthy. Beta-carotene heals skin wounds like scars, acne, and blemishes. Carrots also treat flaky, dry skin that results from the lack of potassium. Carrots are high in potassium.
Vitamin A and vitamin E keeps your hair healthy. Both vitamins improve blood circulation in the scalp. Carrots protect your hair from premature greying. Applying carrot juice in a routine can make your hair long and shiny.
Some Interesting Facts About Carrot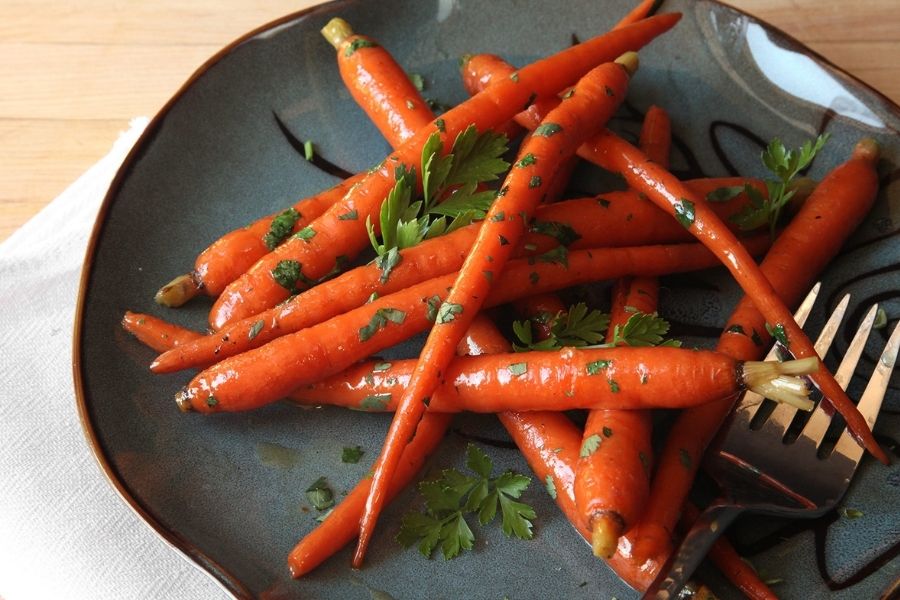 Carrot gets its orange color because of its beta carotene content.
Carrots also come in purple, white, black, red, and yellow colors.
Carrots were first grown for medicinal purposes.
The word "carrot" first appeared in the "Book of Herbs" in 1938.
After potato, the carrot is the most popular vegetable in the world.
The giant carrot ever grown was 19 feet long and weighed 19 pounds.
Healthy Recipes Using Carrot For Kids
These are all healthy, delicious recipes we can give to our kids.
Carrot halva
Carrot pancakes
Banana carrot halva
Carrot cucumber rolls
Orange carrot smoothie
Carrot badam kheer
A sweet poem for the carrots lovers
I'm the lovely carrot,
I'm a root.
I love sunshine,
I grow underground in places cool.
I'm shaped like a long cone,
Orange or pink or red,
A bunch of leaves that you must eat,
Grow on my head.
Make stews or delicious desserts out of me,
But I'm at my best in juices and salads, you see!!
I'm very rich in vitamin A,
For good eyesight, have me raw every single day.
Fibre and minerals are also my great wealth.
Have me in plenty to be in the pink of your health.

- By Anonymous