Krishna Kamal Flower is a traditional plant, which is also known as passionflower. Along with its appealing aspects to our eyes, it also provides many benefits discussed in this article. But why is it called Krishna Kamal? Let's see the reason. The name is given concerning Mahabharata in Hinduism.
There are around 100 blue petal, which refers to each for the Kauravas
Five yellow petals in the middle refer to each for Pandavas
The green bulb in the center symbolizes the queen of Pandava, Draupadi
The three filaments in flower for Brahma, Vishnu, and Shiv
The radial in the center is the Sudarshan chakra of Krishna
Its scientific name is Passiflora Incarnata and belongs to the family Passifloraceae. Passionflower is a beautiful ornamental plant cultivated for its impressive white, blue, purple flowers, edible fruits, and medicinal properties. The blooming period of the Krishna Kamal flower (passionflower) is from May to July, but it flowers almost all year round.
The fruit is a smooth, yellow, ovate berry containing numerous seeds. Few species produce small berry-like fruit called granadilla or water lemon. The aerial parts of the plant are gathered during a fruiting season and then dried for future processing.
Medicinal Properties Of Krishna Kamal Flower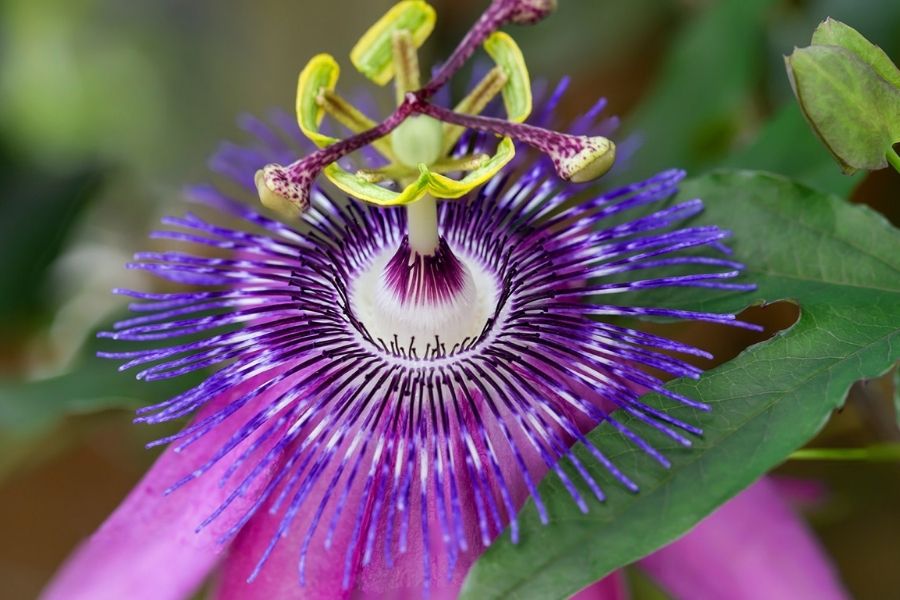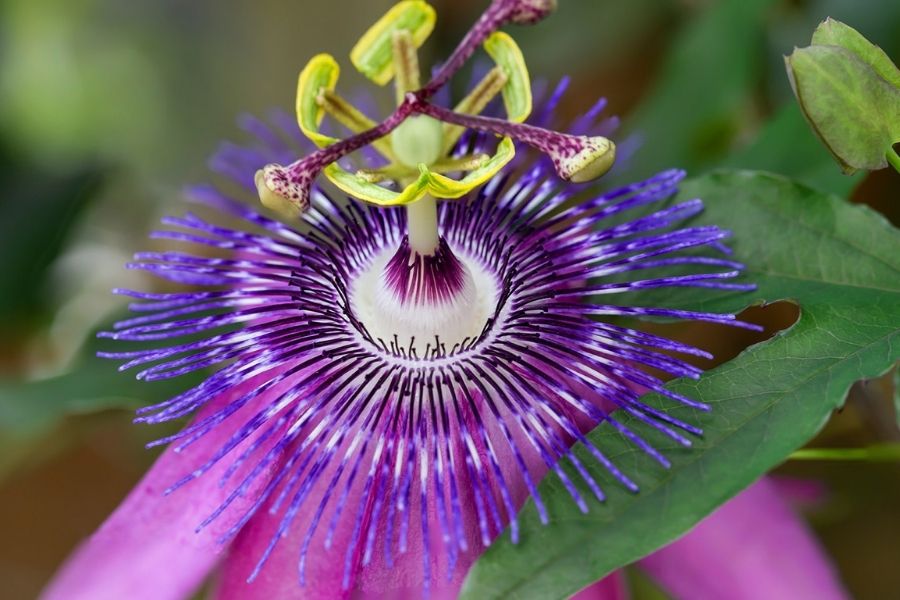 The plant was initially introduced and used by Americans, and then it reached Europe. Now, the plant is listed in pharmacopeias of India, France, Germany, the United States, and many more.
The herb's potency is due to its active components like alkaloids, flavonoids, and other related compounds. It is recommended to use the whole plant for medicinal purposes, either used in its dried form. The herb benefits explicitly in the area of Neurological concerns and serves other health benefits as well.
Health Benefits Of The Krishna Kamal Flower (Passionflower)
Following are the listed health benefits of the Krishna Kamal flower (passionflower) as per the research:
Used to prevent or treat addiction 
Stops chemical reactions causing nausea and vomiting because of withdrawal from cocaine, heroin, or opiate painkillers
Helps in treating asthma attacks
Reduce the severity of epileptic fits and many other convulsions
Used to alleviate depression
Control blood glucose levels amongst people with diabetes
Significantly reduces the severity of seizures
Given 30 minutes before the operative procedure to relax the patient
Passionflower tea is very efficient for headaches, migraines, etc.
Used as a food flavoring ingredient
Reduces inflammation
Used to stimulate respiration
Beneficial for restless leg syndrome
Helps treat irritable bowel syndrome
What Should Be The Required Dose Of The Herb?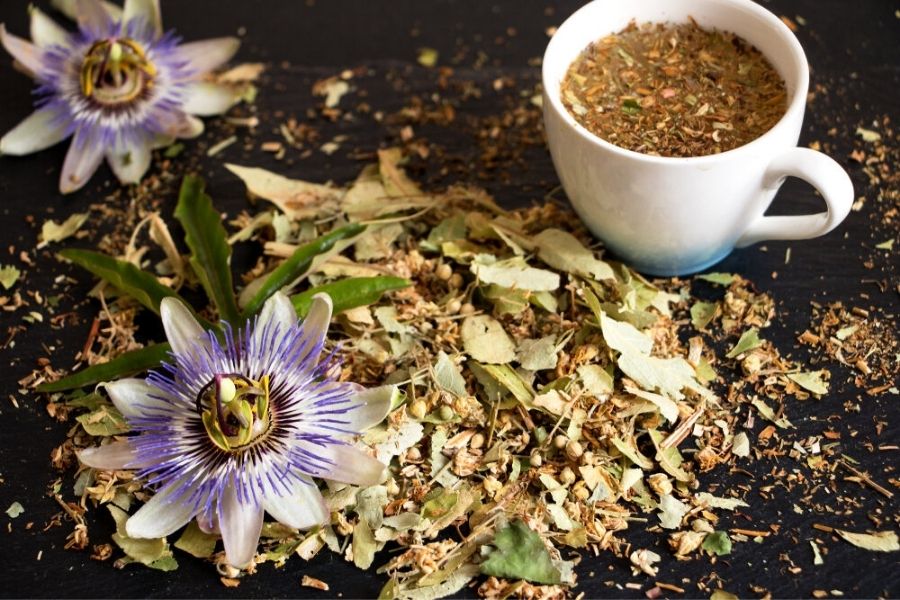 Passiflora incarnata is available in the market in various dosage forms such as liquid extract, tablets (425 mg of dried extract), tea (dried coarse powder), and tincture. Below is the suggested preparation for anxiety, mental stress, restlessness, fatigue or irritability, etc.
The recommended traditional dosage is 4-6 g herb daily. Take flowers in a dose of 1-2 tablespoons per day.
The tablet (425 mg of dried extract) is taken in a dose of one tablet/day for symptoms associated with stress, mild anxiety. Swallow the tablets whole with a little liquid and do not chew them.
Passionflower tea or tincture is useful for insomnia, disturbed sleep from mental worry and exhaustion, or resulting from excitement or circular thinking.
To reduce stress, restlessness, irritability, insomnia, and nervous tension, it is advised to take 0.5-2 g of dried plant. It must consume three times daily. 2 g of the herb can be taken as an infusion three to four times daily.
A decoction of passionflower is very effective against asthma.
I would say this is a magically beautiful flower, concerning its color, sweet fragrance, and therapeutic consideration.
Read Also: Power Of 7 Ayurvedic Herbs To Beat The Risk Of Infections