Convenience food is a type of food that we buy prepared and packaged, ready-to-eat with minimal preparation time or none. These are practical, easy to make that have evolved enormously, and ensure no need to compromise on taste or quality when grabbing a bite to eat. Global urban populations, increasingly without direct access, ability, desire, or time for growing and preparing food, but with rising affluence, have increasingly wanted the convenience, availability, and taste of commercially processed foods.
About Convenience Food
1. Classification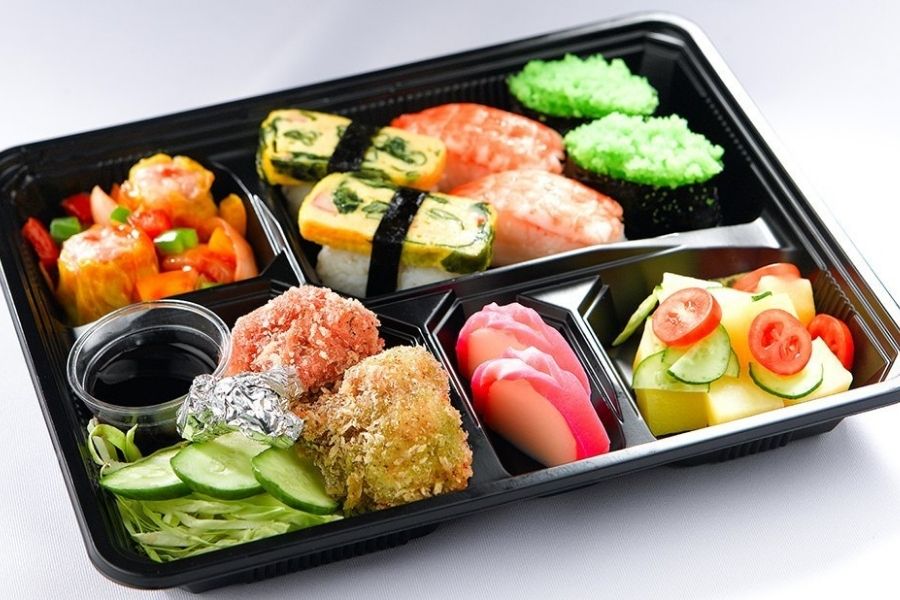 Convenience foods can be classified by the type of processing technology employed, such as canning, freezing, dehydration, chemical preserving, etc., or by the kind of food, such as frozen and canned vegetables, cake mixtures, bakery products, soups, sauces, and condiments, processed meats and fish, chilled and frozen dairy- products, ready-to-eat and shelf-stable dishes, etc.
2. Popularity
Convenient food has become popular, especially among working-class people, children, people living in hostels, bachelors, sharing rooms, office goers, etc. Most convenience food takes less than 5 minutes to cook the food as max foods are easy to prepare.
Advantages Of Convenience Food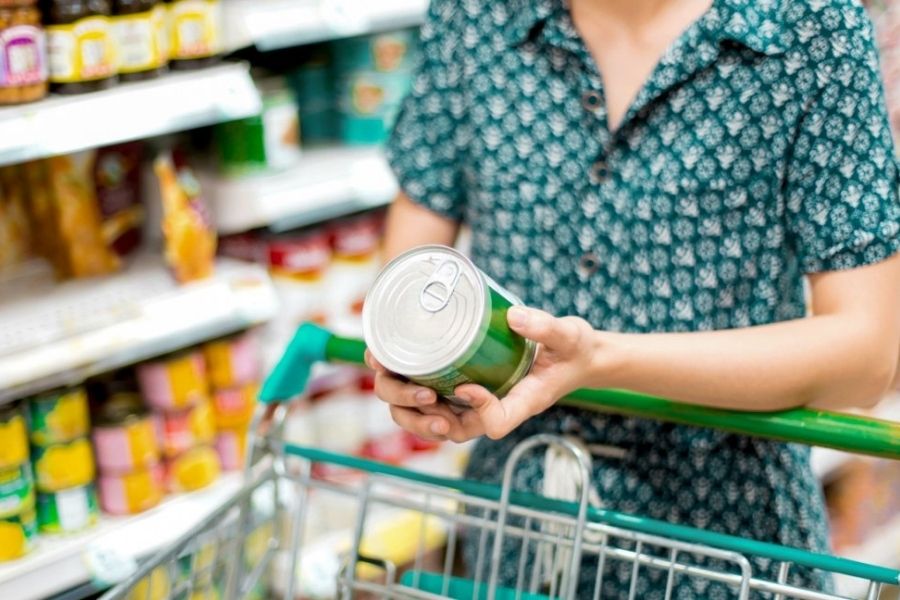 Preparation time is always reduced. Convenience food is used as it saves the time of meal preparation at home.
You don't have to bother about storing, buying, or planning ingredients.
You could have a variety of items, especially for inexperienced cooks.
They have a faster presentation and easy cleaning up.
Less spoilage and wastage.
Transportation of packaged foods is quite cheaper, especially when the food is in concentrated form.
Cost-efficient for mass production.
Ready-to-eat cereal products and instant breakfast are difficult to prepare at home because of its expensive product technology used in the preparation.
There are convenient foods that can be eaten immediately or after adding water, heating, or thawing. Some popular, easy to prepare convenient foods are Masala instant Oats, Corn flakes, canned soups, frozen foods, bread, etc.
Disadvantages Of Convenience Food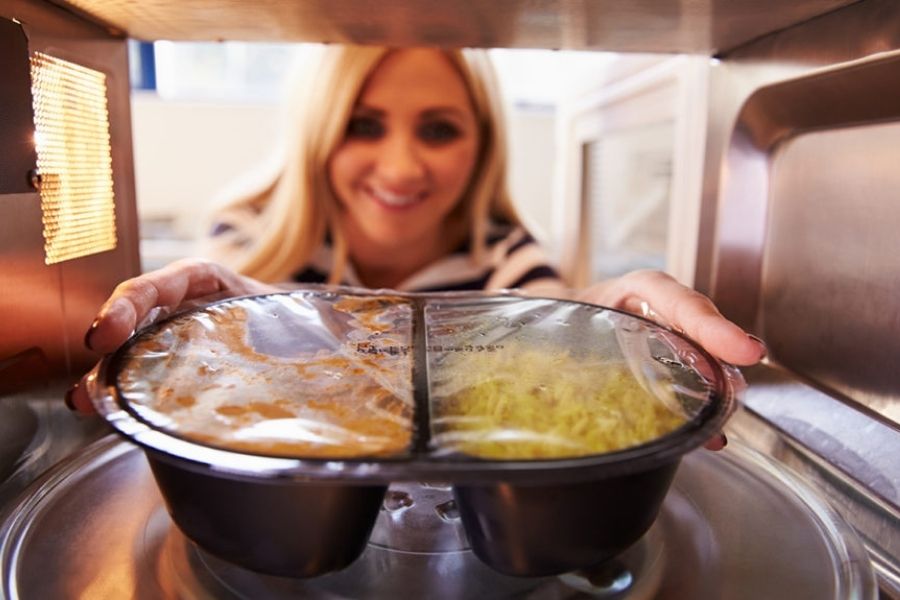 Lack of nutritional value.
Cooking time is sometimes increased for the thawing process or longer baking time.
These are mostly high in fat, salt, and sugar content.
It might contain monosodium glutamate and other preservatives.
It might contain chemical preservatives.
The cost per serving may be higher than usual homemade.
Convenience foods are high in calories, cholesterol, fat, saturated fat, and trans fats.
Convenience foods tend to lack the freshness in fruits and vegetables.
Types Of Convenience Food
In today's busy scenario, everyone has a time crunch to prepare a meal from scratch. Convenience food, like vegetables, frozen meals, and items from the deli bar, provides a quick way to put together a meal in a short time. Although these foods are convenient, there are some food safety rules to keep in mind when purchasing and storing these items.
1. Deli Meats
You should use deli meats purchased from the counter within three to five days of purchasing.
Pre-packaged deli meats last longer when they're completely sealed but should also be consumed within 3 to 5 days after opening.
For best quality deli meats and to reduce the risk of foodborne diseases, always reheat hot dogs before eating.
2. Pre-Prepared Foods
If you are eating from a salad bar, ask for fresh batches of the salad items.
At the store, always check to make sure containers are well refrigerated or properly packed in ice.
Always refrigerate the items like egg salad, macaroni, and potato salad right away.
Perishable foods must be refrigerated below 40°F within 2 hours, or just one hour if the temperature is already above 90°F.
Try reheating the pre-cooked foods, like stuffed chicken breasts and pre-roasted chickens, to a minimum internal temperature of 165°F, and eat them the same day.
3. Canned Foods
Try to avoid buying canned goods that are bulging, leaking.
Always throw away any canned goods in your pantry which are bulging, denting, or leaking.
Try to store canned goods in a cool and dry place.
Clean the cans' tops before opening them as it helps prevent dust and bacteria residing on the lid from coming into direct contact with the food.
Unopened canned food with a high acid content like pineapples and tomatoes maybe kept safely for 12 to 18 months, but low-acid canned foods, like canned meats, fish, and most vegetables, will keep 2 to 3 years if the cans are still in good condition and stored in a cool, dry place properly.
4. Frozen Foods
Try choosing frozen foods from the back of the freezer case; the items in the back of the freezer usually remain the coldest.
Keep frozen foods tightly wrapped using a food wrapper.
Label fresh foods with their content and the date they're being frozen.
Store the frozen foods at or below 0°F.
5. Dried Or Cured Meats
Don't buy hanging, dried, or cured meat if the package is already open.
An unopened package of dried jerky will keep for up to one year without refrigeration.
Refrigerate dried or cured meats right after opening.
Some Good-to-go Convenience Food
Pantry Section
Dried fruit – raisins, prunes, apricots, and dates are my favorite.
Quick oats – it is much faster to cook.
Tomato paste – used in cooking.
Chicken or veggie broth – look for organic, preferably low-sodium.
Canned salmon or tuna – use in pasta, etc.
Canned beans – beans in tetra pack to avoid the BPA often found in cans.
Seaweed snacks – always check the ingredients lists and avoid brands that contain MSG.
Whole wheat bread or pita – look for the shortest ingredients lists such as whole grain flour, yeast, and salt.
In The Refrigerator
Miso pastes – Like broth, miso boosts the flavor of soups, sauces, dressings, and cooked grains.
Pre-washed salad greens 
Plain yogurt – add sweetness with fruit, honey, or maple syrup. Try to use it in recipes or on top of any savory foods.
String cheese – an easy source of protein and calcium.
In The Freezer
Frozen vegetables like kale to pepper strips to corn on the cob
Frozen fruits are great for smoothies, sauces, infused plain yogurt.
Frozen pureed squash – stir into mac and cheese, pasta sauce, tacos, etc.
Read Also: Why Is Eating Homemade Food Healthy For The Body?