Traditional Indian foods are rich in functional foods because of functional components like antioxidants, dietary fibers, and probiotics, which support weight management, maintain blood sugar levels, and support the body's immunity and further enhance processing techniques sprouting, malting, and fermentation. Therefore, let's have a look at nutrition in Indian food culture.
Nutrition In Indian Food Culture
1. Cereals/Pulses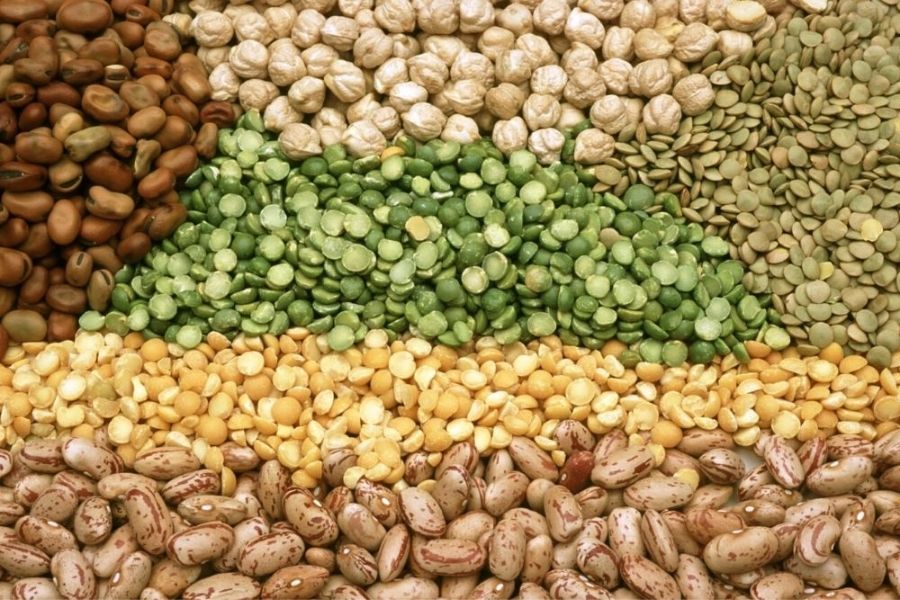 The cereal preparations are in paranthas, pooris, chapatti, theplas, vegetable poha/vermicelli/upma/Dalia/muthia. The paranthas are stuffed with vegetables like green peas, radish, carrot, cauliflower, fenugreek leaves, aloo-bathua, spinach, onions, paneer, channa dal. Muthia is prepared with bottle gourd, carrot, or fenugreek leaves.
Chappati is prepared with whole wheat coarse flour with Bengal gram flour or millets like bajra, jowar, and maize and soybean flours. These are served with pulses processed in the form of plain dal seasoned with hing–jeera in desi ghee, plain curd, and homemade non-salted white butter. Rice is served with kadi prepared out of buttermilk/ curd with Bengal gram flour seasoned with methi seeds or rajma, chole, makhani dal, mix dal preparations.
Home-based cereal-pulse combination with natural fermentation is used to prepare idli, dosa, uttapam, dhokla, idra, appam, handava. They are prepared and consumed with sambhar containing red gram dal and vegetables (drumstick, brinjal, pumpkin, and ladyfinger) seasoned with mustard seeds, curry leaves, and grated fresh coconut.
Khichdi, a combination of channel dal/ moong dal/ urad dal with rice cooked in the pressure cooker, is served with desi ghee topping and raitas prepared with homemade buttermilk curd with vegetables like pudhina, carrot, bottle gourd, cucumber, tomato-onion. Rice preparation tahiri is cooked with vegetables like potato, tomato, cauliflower, and carrot and topped with desi ghee. Kandavi prepared out of Bengal gram flour is steamed, processed, and seasoned with mustard seeds.
2. Vegetables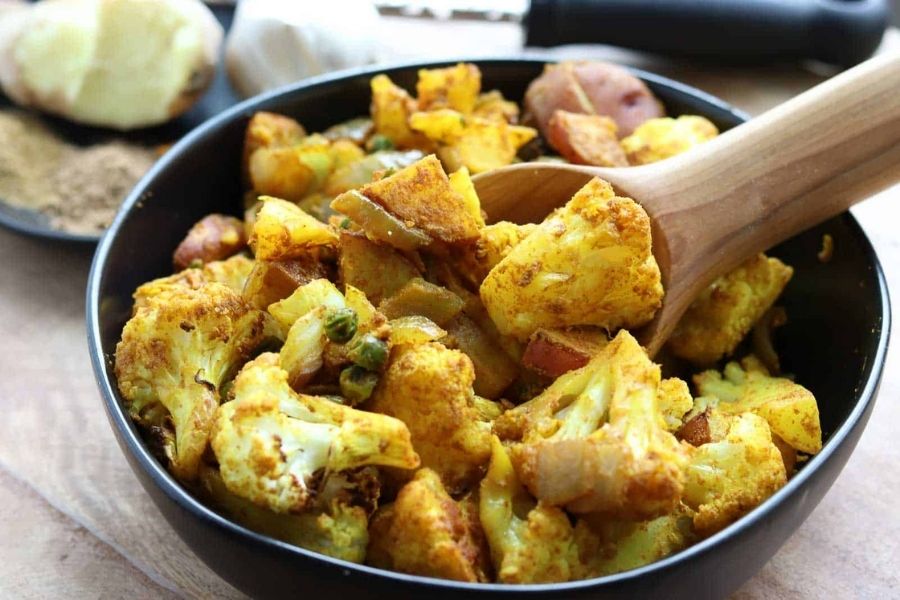 Vegetables are cooked in basic masalas containing jeera, hing, dry coriander powder, haldi, dry mango powder, red chili powder, salt, and a pinch of garam masala. These are cooked in dry or gravy form and used as alone or in combination. In preparing pumpkin vegetables and pakoda kadi instead of jeera, methi seeds are used as seasoning.
For preparing colocasia (arbi) vegetables, ajwain is used instead of jeera while cooking. Along with this saag prepared out of spinach, fenugreek and mustard leaves, and pav- bhaaji, bhaaji is prepared out of the vegetable mixture, boiled, and sauté in vegetable oil. Roasted sweet potato chaat/ corn are common snacks. Raw turmeric/ ginger/ onions/ green chilies dipped in lemon with salt are stored and accompanied with meals.
Homemade chutneys are prepared with methi seeds, dates, tamarind, coconut, dry mango powder, coriander leaves, mint leaves, garlic, tomato, and peanuts. For falhaar, buckwheat flour is mixed with Indian water chestnut (singhara) flour and bind with boiled potato or colocasia to knead it into a dough. This dough is used to prepare paranthas or puris served with boiled gravy potato vegetables without tomato.
Katha-meetha pumpkin vegetable and toasted colocasia in ajwain seasoning chopped coriander and chili as toppings and served with bottle gourd or cucumber raita along with green coriander chutney. Kuttu-singhara flour is used as a batter to prepare aloo pakode or Dahi vada also. Foxnut (Makhana) is roasted along with watermelon/ muskmelon/ pumpkin seeds and almonds and seasoned with black pepper.
3. Pickles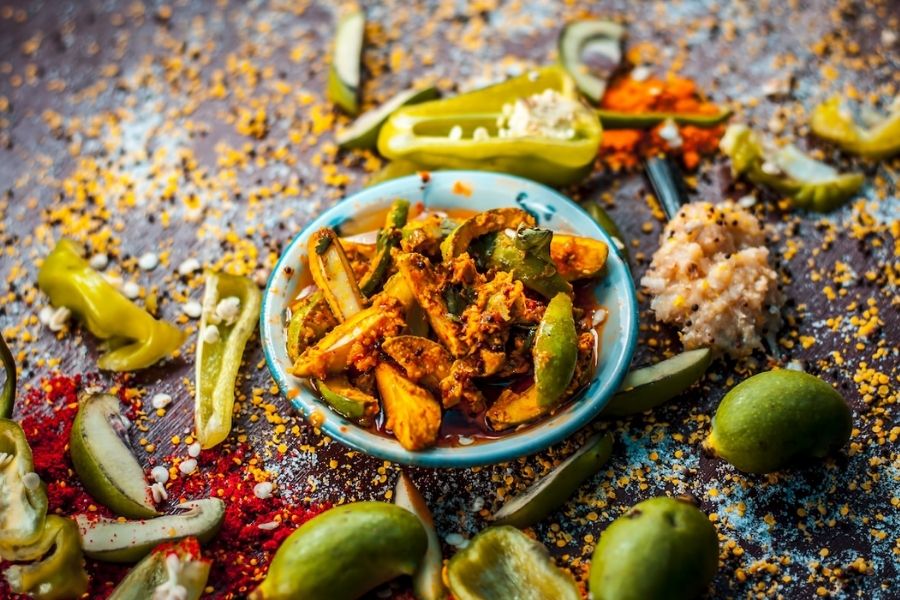 Pickles are the accompaniments with most meals and are prepared out of raw mango in different forms like dry/hing/wet/sweet chutney, jackfruit, lemon (sweet and salty), giant red chilies, bhindi, Kabuli channa. Pickles out of mango, chilies, and other vegetables are preserved in mustard oil and homemade ground spices.
4. Thandai
Thandai is prepared out of fennel seeds, muskmelon seeds, watermelon seeds, gulkand, elaichi, almonds, cashew nuts, poppy seeds (Khus-khus), and saffron specifically served in kulhar enjoyed during the Holi festival. Also, in winters, the tea, whether masala/plain, is served in kulhar (earthen pots).
Conclusion
The concept of kitchen gardening, small portion sizes, taking meals on time, sitting on the floor to have it, concentrating, and enjoying the flavors are the habits that need to be followed again.
Thus, diversity in traditional health foods of India according to the climate, culture, and cropping practices of a particular region should be followed with the consideration in the sense of nutrition for its complex carbohydrates, portion size, variation in cooking oils, added salt, and sugar, fortified natural products, seasonal and local fruits, and vegetables and nutrients retaining food processing practices.
Read Also: The Culinary Journey: From Ancient To Modern