Lassi is a popular, delicious, and traditional sweet drink that originated in India. Over the years, different varieties of lassi have pulled the crowd into its enigmatic sweet taste. The varieties include mango lassi, sweet lassi, salty lassi, strawberry lassi, mint lassi, etc. But have you ever heard of 'Matcha Peach Lassi'? Here is your chance to know!
Matcha peach lassi brings many health benefits to the body since it is packed with nutritional ingredients. It is an ideal drink for fitness freaks, and health-conscious people. You can grab it after a heavy workout or simply to relax and cool off the summer heat. This lassi is suitable for children and adults alike. Since it is easy to make – with fewer ingredients and less time-consuming – this drink is undoubtedly a must-drink. So, what are you waiting for?
Let's see how to make this yummy drink in 3 simple steps. Just follow the quick recipe below. And be ready to lose yourself in its heavenly taste.
Recipe For Matcha Peach Lassi
Ingredients (2 Servings)
1.5 cup of frozen peach slices
1.5 cup of plain full-fat yogurt
1/2 cup of water
1/3 cup of honey
1/2 tsp matcha
Method
Blend all ingredients for 30 – 40 seconds until it becomes smooth.
Serve with a sprinkle of matcha powder and a few diced peaches.
Your refreshing, vibrant, and tasty looking yogurt drink is ready.
Ingredients Used In Matcha Peach Lassi
Let's have a look at the ingredients and the reasons to enjoy this innovative healthy match peach lassi.
1. Peaches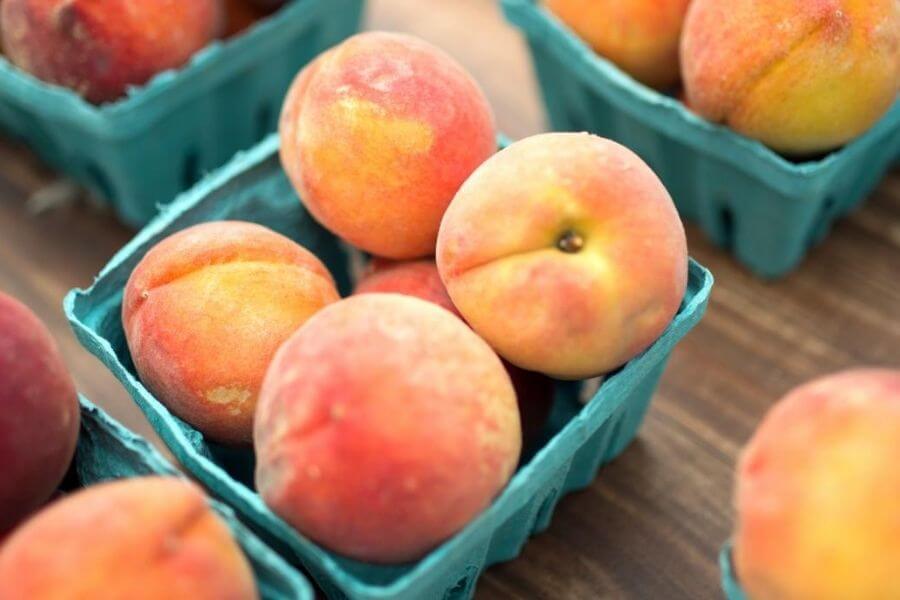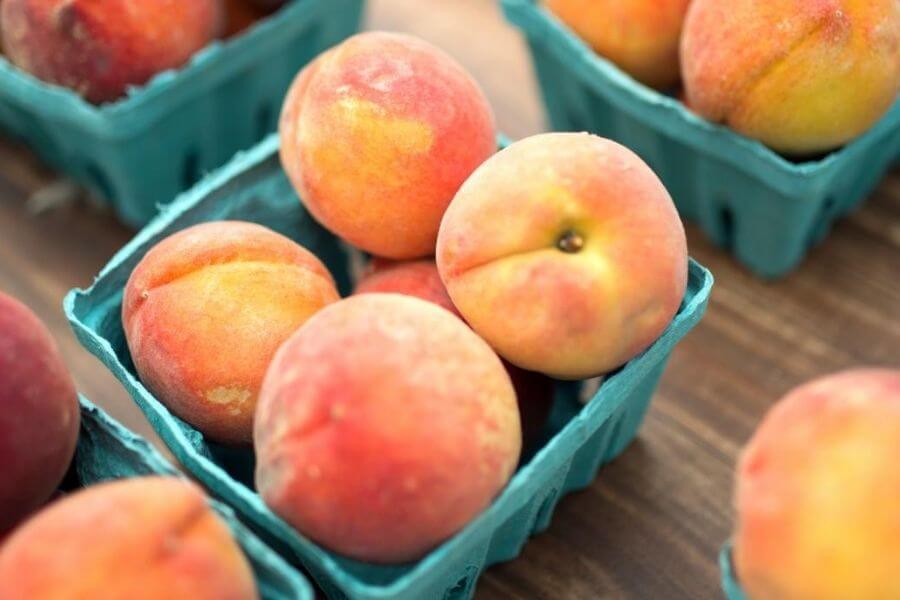 Peaches are good sources of antioxidants, vitamin C, and beta carotene, dietary fiber, potassium, niacin; they are low in calories. They are high on bioactive compounds like lutein and zeaxanthin. Consuming one peach daily provides 10% fiber that supports a healthy digestive process. It may reduce macular degeneration in the eyes and cataracts. Its hydrating properties help in making your skin flawless.
2. Matcha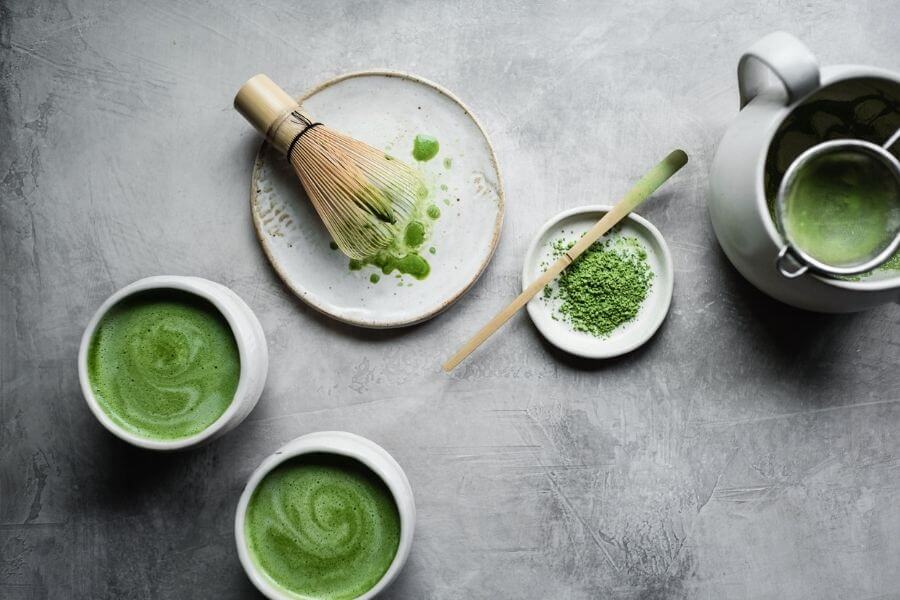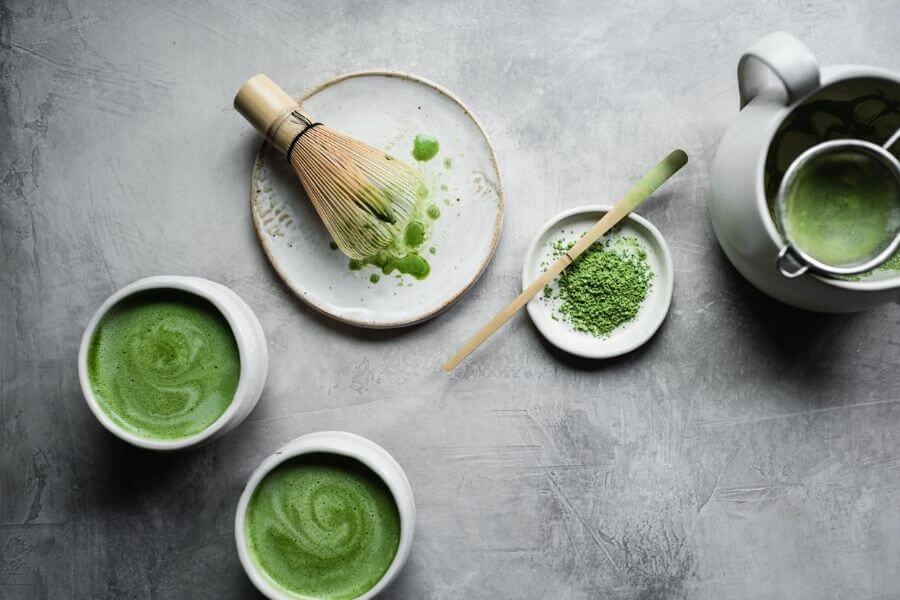 Matcha is a Japanese finely ground green tea and is a versatile ingredient. It is perfect to complement your fitness regime. Matcha is loaded with antioxidants, catechins (ECGC), which improve metabolism, detoxify the body, increase endurance, boost immunity and memory, reduce stress, and many more benefits.
3. Yogurt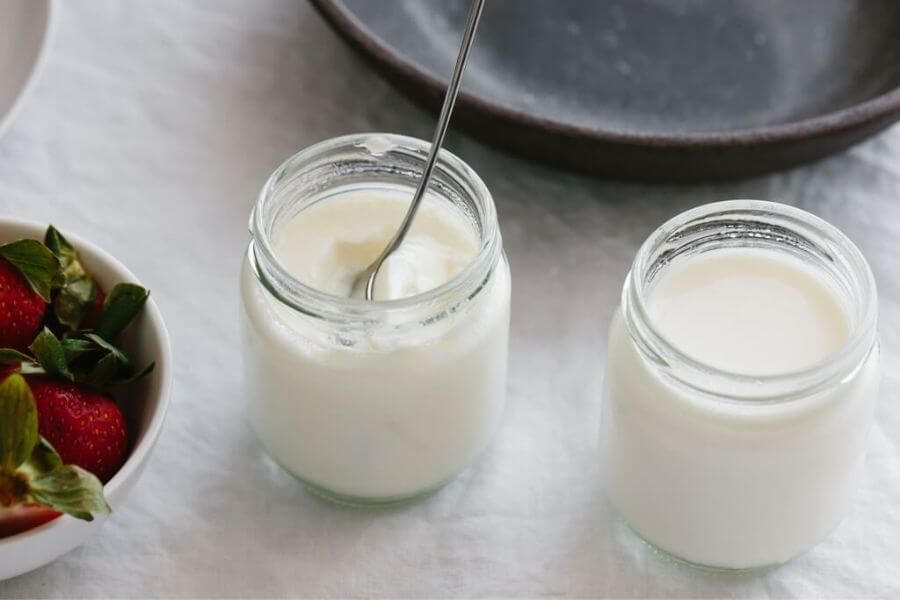 Yogurt is a good source of proteins, vitamin D, calcium, and B vitamins like riboflavin and vitamin B12. It is light and easy to digest. Yogurt can be a great post-workout food that helps in soothing stressed muscles. It can also be eaten as a low-calorie snack. This probiotic improves the gut, making it healthy, and helps soothe the inflamed digestive system. It is an immunity booster and plays an important role in building strong bones.
4. Honey
Including honey in a recipe benefits the body, skin, hair, etc. since it is used as a natural medicine and food. It contains natural bioactive plant compounds and other nutrients that attribute honey to its healthy characteristics.
Antioxidants, such as flavonoids, are present, which help to reduce free radicals from the body. Free radicals are responsible for stress, etc. It contains other nutrients, such as vitamins (niacin, ascorbic acid, pantothenic acid) and minerals (magnesium, manganese, phosphorus, potassium, zinc, etc.). The health benefits of honey include boosting immunity, and treating hangovers, and is a perfect catalyst for weight loss. It is a natural energy booster. Other benefits include improving sleep, natural remedies for wounds and burns, etc.
Note
Please check if you have lactose intolerance before consuming matcha peach lassi. You can replace the dairy yogurt with soya milk yogurt in case of dairy/lactose intolerance.
So, have you made matcha peach lassi? Share your views by commenting below.
Read Also: 5 Quick And Nutritious Recipes: Heal Through Food