Food localism is a term used for local production for local consumption to minimize greenhouse gas emissions from transportation, to support and diversify local agriculture, and promote local food security and food sovereignty.
College As A Learning Abode For Food Localism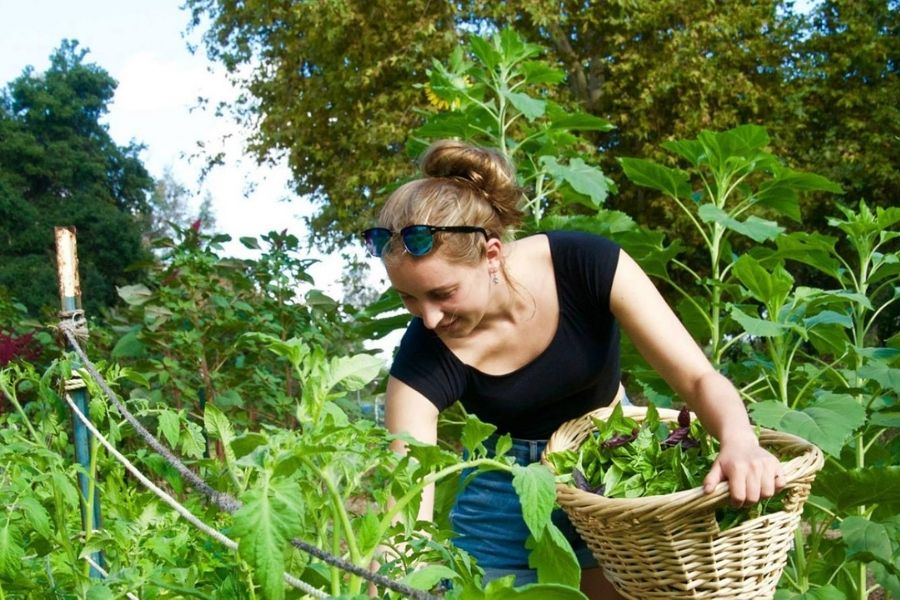 College is the place and age where every individual learns to be responsible towards himself/herself and to their community. College premises are spread over a wide area covering hostel, canteen, and mess. Also, these areas are occupied for parking vehicles, playgrounds, and plantations. In college, the canteen and mess is a place where conventional cooking is mostly practiced. For this, the raw material, particularly fruits and vegetables, are procured from the wholesale market or contractors on daily basis.
Local Farming As A Study Subject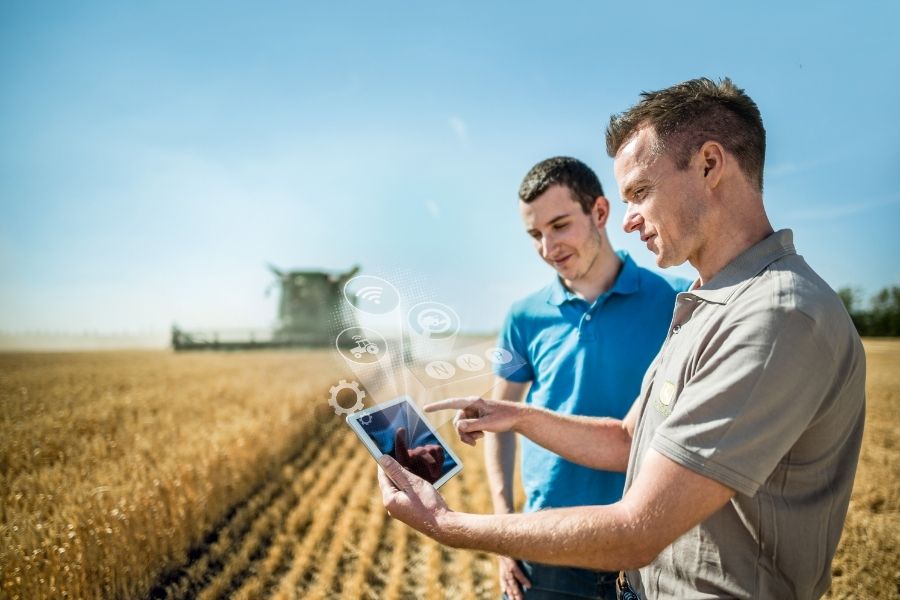 One can utilize the open areas in the college premises for local farming. With guidance from horticulture and nutrition experts, the students can grow local fruits, vegetables, spices, and medicinal plants. It can be included in their daily menu, considering the soil, rainfall pattern, temperature regimes, irrigation facilities, etc. It will encourage students to know and learn the concept and importance of balanced meal practices, not to skip meals, minimize plate waste, and raise awareness of locally grown fruits and vegetables. It will help to bring students involvement by considering their food choices, variety to the meals, reducing the cost of meals, and support to the ecosystem.
Among vegetables, one can grow onion, garlic, potato, brinjal, tomato, cabbage, cauliflower, ladyfinger, green leafy vegetables like fenugreek, spinach, mustard; capsicum, sweet potato, bottle gourd, cucumber, beans. Fruits like banana, mango, orange, papaya, sapota can be commonly grown. They can also include spices like chilies, dill, celery, fennel, cumin, turmeric, ajwain, coriander, mint. Medicinal plants like neem, drumstick, bael, amla, aloe vera, ginger, rosemary, thyme, basil can be grown.
How Is Institutional Farming Important?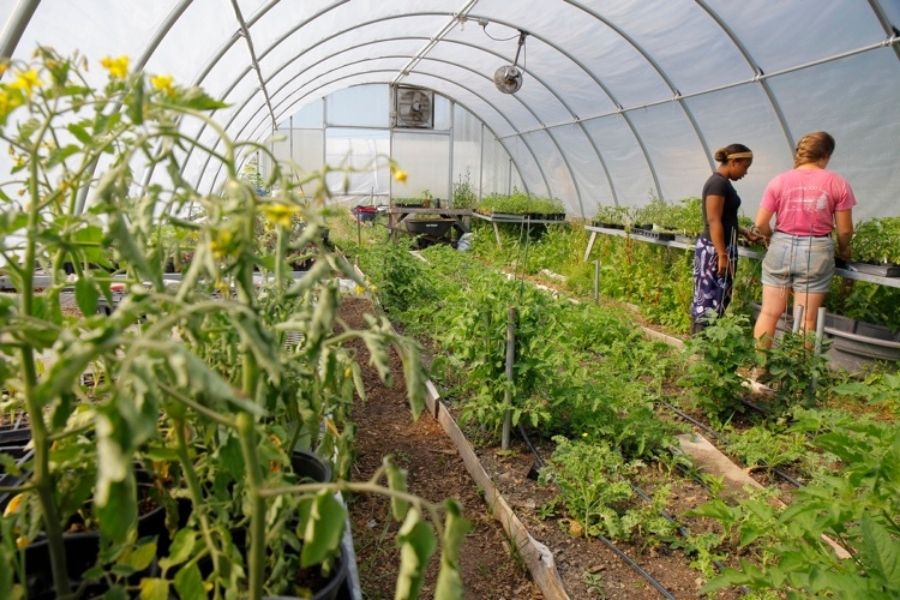 In institutions, most students have poor nutritional status by either being overweight, underweight, or anemic. Evidence-based studies have shown that poor dietary habits and poor physical activities are majorly responsible for this. Institutional farming is very much practiced in schools. Still, it should also be encouraged at the college and/or university level to upgrade the nutritional status of the young adults, support the environment, and contribute to the country's economic growth.
How To Practice Institutional Farming?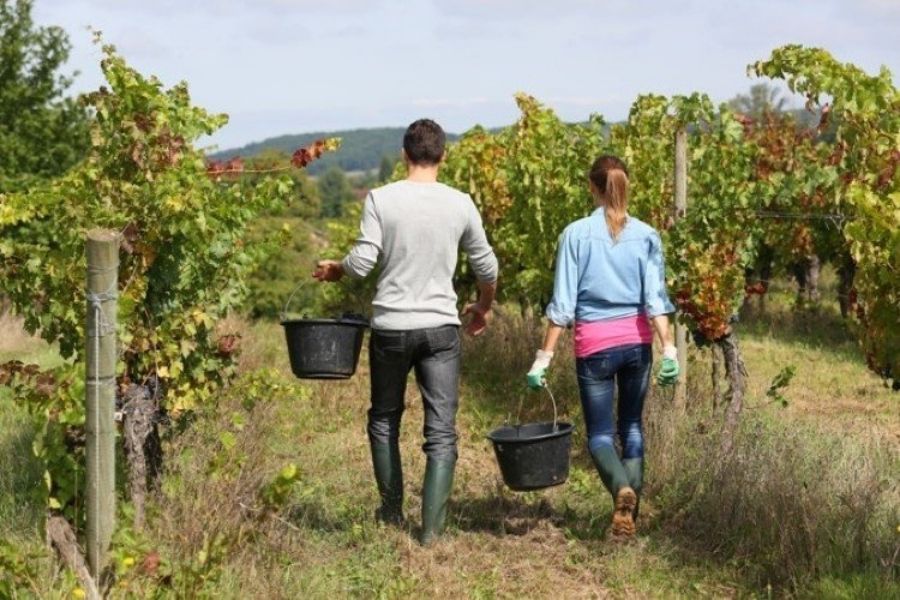 The kitchen staff at institutes should be encouraged not to throw seeds of pumpkin, watermelon, and muskmelon. Soak these seeds in water for 24 hours, wash them in clean water, and dry them in the sun. After drying, pluck the skin and remove the seed. The seed can be used roasted and consumed as such or added to the prepared snacks, or stored in air-tight jars for later use. Nutritionally consumption of such super seeds is beneficial as they are a good source of antioxidants, vitamins, and minerals. Use seeds in the form of paste for the preparation of vegetable gravies.
In academic institutes, a lot of paper is used in the form of notebooks and newspapers. These can be used to prepare paper bags of different sizes and sold in the market as carrying bags. Use these papers mixed with fuller earth clay (Multani mitti) to form different size and shape pots which can be used for decorative plantation or baskets to store fruits and vegetables.
With this, the segregation of waste as biodegradable, non-biodegradable, and food waste should be practiced. The food waste and biodegradable can be used to prepare compost or organic cakes. This compost can be used as manure, whereas the cakes can be used as fuel for biogas plants and can be utilized to cook food at the institutional level.
Such practices will help students think in the direction of entrepreneurs and support Vocal for Local and Atmanirbhar Bharat initiatives by the government of India.