Nowadays, we all are under self-isolation due to the frightening COVID situations as the coronavirus is spreading very quickly and sustainably between people. It is responsible for the millions of death across the globe too. CDC has recommended various guidelines to prevent the infection and mostly suggest that person with stronger immunity less likely to get affected.
We can tackle it with a stronger immunity by filling our plate with the following nutritious vegetables and fruits for boosting immunity against Coronavirus.
Broccoli
Broccoli is the green-colored cruciferous vegetable and considered to be the healthiest. Broccoli has great nutritional importance as it contains a decent amount of nutrients such as Vitamin K, Vitamin C, Vitamin A, Vitamin B, manganese, and iron and loaded with carbohydrate, protein, fiber, and water too.
Its significant amount of antioxidants lutein, sulphone choline, and glutathione have the best immunity boosting property, which keeps all infections at bay.
Therefore, I can say Broccoli is the good choice of vegetables you can put in your diet to buildup your immunity. Steaming is the best option to preserve its nutrients and enjoy it by adding in your salads, soups, smoothies, or try grilled ones.
Carrots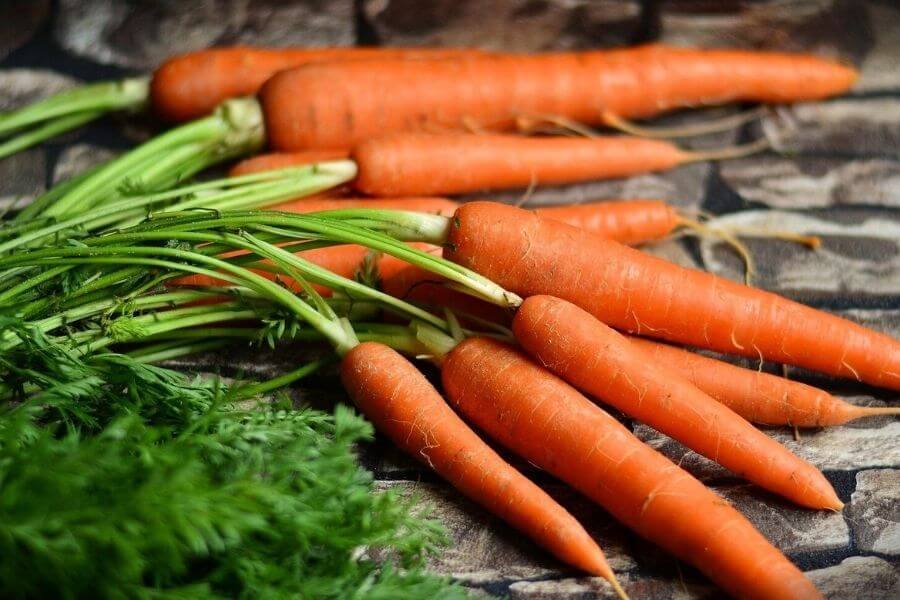 Carrot is the versatile, reddish-orange colored vegetable in the world and antioxidant carotene gives it an orange color. Other antioxidants present are beta carotene, zeaxanthin, lycopene, and lutein which improves immunity.
Antioxidants are responsible for the healthy functioning of the mucus membrane of the body and protect this membrane by entering the foreign bacteria into the bloodstream. Other nutrients are water, carbohydrates, fiber, and fat.
Its antioxidant and vitamin content also fight against cancer by preventing cell mutation and inflammation. Carrot can be served as an appetizer in a salad or pickle.
Garlic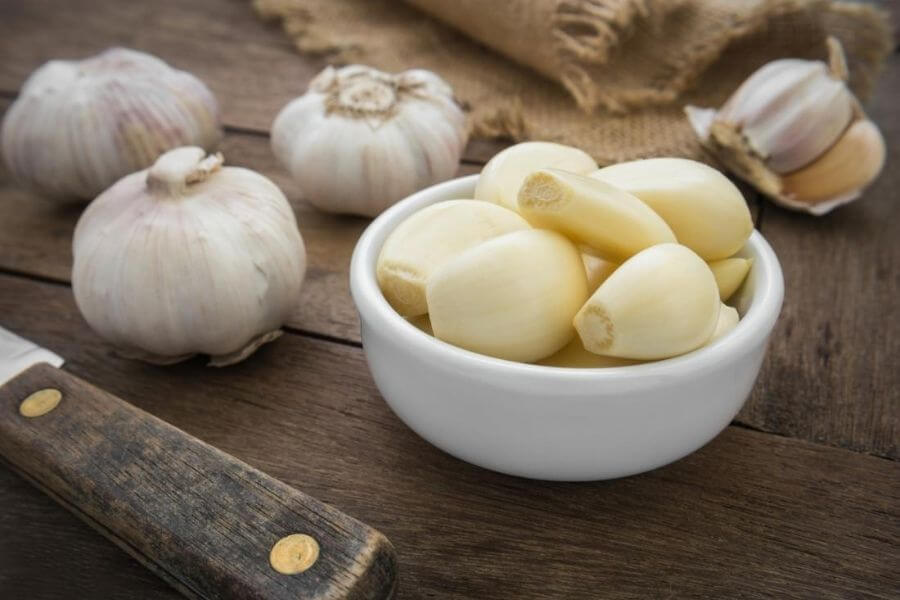 There are plenty of herbs and spices in our kitchen for centuries used for cooking and medicinal purpose.
This white colored vegetable has great nutritional concern. It is rich in Vitamin C and Vitamin B6, minerals like manganese and phosphorus. The potential medicinal component is a high concentration of sulfur-containing compound allicin and gives distinctive taste and smell.
Allicin has the immunity-enhancing characteristic by boosting the response of disease-fighting white blood cells and so protect against different types of viral infections.
If you do get sick, chew a clove of garlic prevent the illness, and helps you recover faster.
You can maximize the health benefits of garlic in certain ways:
Chew crushed or sliced garlic to maximize the benefits of allicin.
Stand for 10 min before adding to your cooking method.
Ginger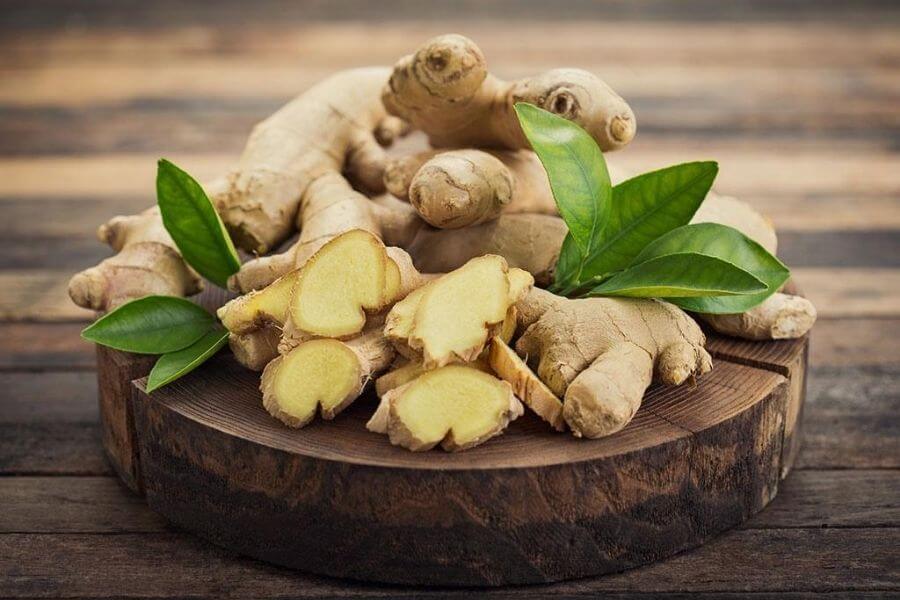 Another healthies herb is ginger that is used to flavor your dishes and treat various medicinal issues.
Ginger has another pack of antioxidants to treat cold, flu, or sore throat. It relieves nausea and vomiting, as well.
You can start your day along with ginger tea along with spices like cinnamon or cardamom. Whenever you have a sore throat, make a soup with some spice like black pepper and garlic treat the infection.
Consumption of daily saunth (Dried Ginger powder) with some amount of hot water daily morning speeds up the immune power.
Spinach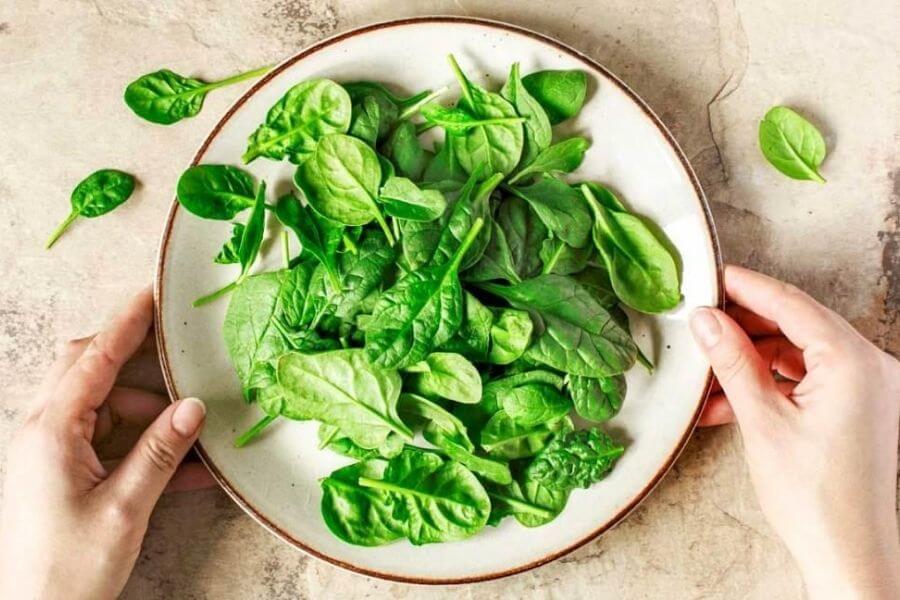 This is the super leafy green and considered to be the natural immune booster. Spinach has a tremendous amount of fibers, antioxidants such as Vitamin C, beta carotene, which benefits you to encounter the various infectious diseases.
To grab most of the nutrients, it is recommended to cook the spinach as little as possible.
Nutritious Fruits For Strengthening Immunity
Papaya
The sweet, pulpy fruit papaya always comes on the top of the list for our overall health. The fruit is loaded with an excellent amount of Vitamin C, which is three times higher than any other citrus fruits. It contains Vitamin A, B, K, proteins, carbohydrates, and negligible fat, a good amount of minerals such as potassium, magnesium, and folate too.
Always remember to choose the yellowish ripe papaya as it has the highest Vitamin C for strengthening immunity. Its Vitamin C content also maintains the collagen protein of connective tissues. The papaya has a digestive enzyme called papain that has anti-inflammatory effects.
Offering Additional benefits are good for eye, skin, relieves constipation, hydrate the body.
Bananas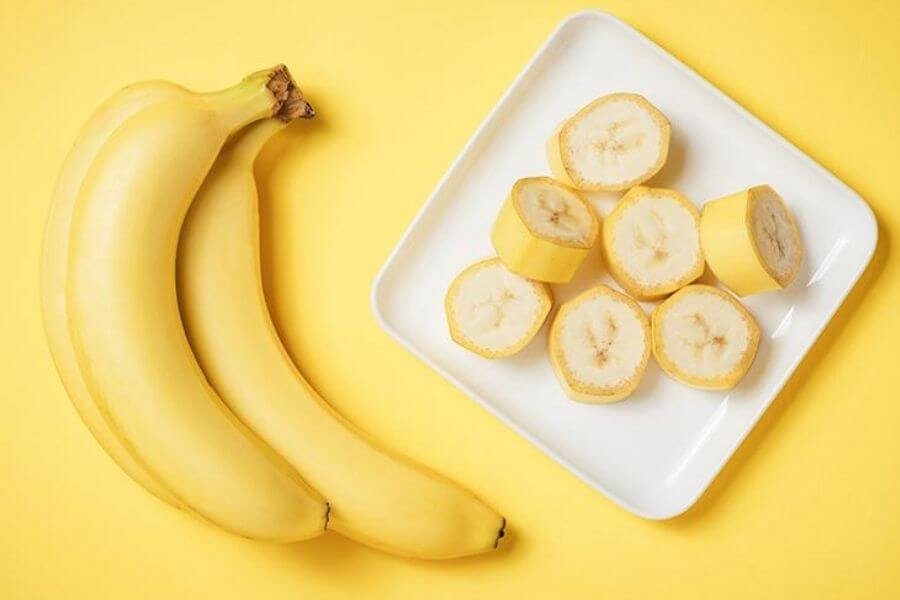 Banana is known for its calming effect as it has a considerable amount of tryptophan. Now the real benefits of banana come from its vitamins and mineral content.
Banana has Vitamin C, a powerful antioxidant that stimulates the production of our germ-fighting white blood cells to hike the immunity level.
Another important nutrient is magnesium required to reduce the oxidative stress as it has an impact on the individual's immune system. It also has folate, a crucial nutrient vital for the synthesis of protein cytokines that regulate the immune response.
Other importance like it is good for metabolism, its calcium amount for bine health, carbohydrate, and protein balance the electrolyte level after a strenuous workout.
Mangoes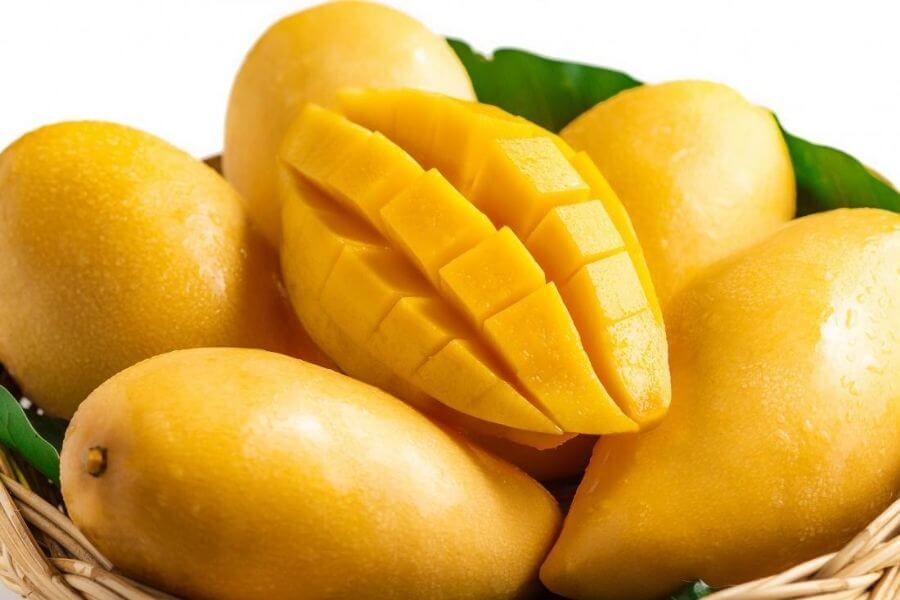 Mango, the king of fruits, is not only delightful but also stocked up with the extreme amount of immune-boosting nutrients.
Significantly, its Vitamin C and Vitamin A content need to produce germ-fighting white blood cells as deficiency of Vitamin A increases the risk of infections. Its Vitamin K, E, and B amounts help to aid the immunity too. Mango has enough amount of copper, which forms the red blood cells to support the immune system.
You can prepare delicious mango smoothie to maintain your gut health, immune system and feel the best.
Apples
We all aware of an age-old saying, 'An apple a day keeps doctors away', but even having two apples are better than one.
This would be the perfect fruit if we concerned about immunity. They are packed with Vitamin C, Vitamin K, antioxidants quercetin, catechin, Phloridzin, chlorogenic acid, fibers, and other nutrients. In particular, antioxidant quercetin has the best immunity boosting tendency. Other beneficial points are to reduce allergies, reduce the risk of lung cancer, prostate cancer, and Alzheimer's disease.
Always pick the bright red colored apple as it has an immense amount of antioxidants. Therefore, being rich with a dense amount of nutrients helps you to build up resistance against the viruses.
Citrus Fruits
Lemons, lime, oranges, grapes, cherries are all come under the category of Vitamin C. Extreme source of Vitamin C content helps you to raise the production of white blood cells.
An easy way to reap the advantage of Vitamin C is to squeeze a slice of lemon to any dish. Another potion is to have a glass of hot lemon water that will assist you to build up your immunity, relieve constipation, and weight management.
You should include these citrus fruits in your daily diet as our body does not store or produce Vitamin C so the only way to obtain the benefits of fruits is to ingest it routinely.