Boosting immunity in this pandemic when you are stuck at home, with little to no outdoor activity while facing a global health crisis, has been on the minds of us these past few months. Because of the pandemic situation, you are trying to have different beneficial immunity boosters to raise or boost immunity. Since the onset of the COVID-19, people started using more and more ayurvedic herbs that our great-grandmothers would live by. One such magical Ayurvedic herb is Giloy, which is mainly known for its innumerable benefits. Let's scroll down to look for the health benefits of giloy.
What Is Giloy?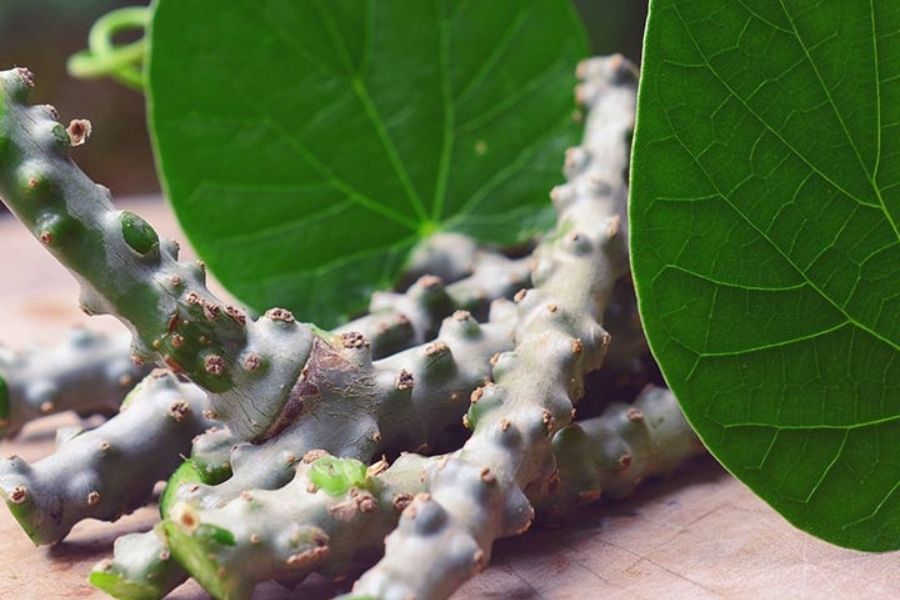 Giloy or Tinospora cordifolia is a type of climber that belongs to a family named Menispermaceae. It is commonly known as Guduchi, Gurach, Tinospora, Amrita. Giloy is also called 'Amruta' in the Sanskrit language, which means nectar. In Ayurveda, giloy has been used over the centuries to treat various diseases. Structure wise its leaves look like a betel leaf and are bitter but possess magical healing powers for different illnesses.
Nutritional Value Of Giloy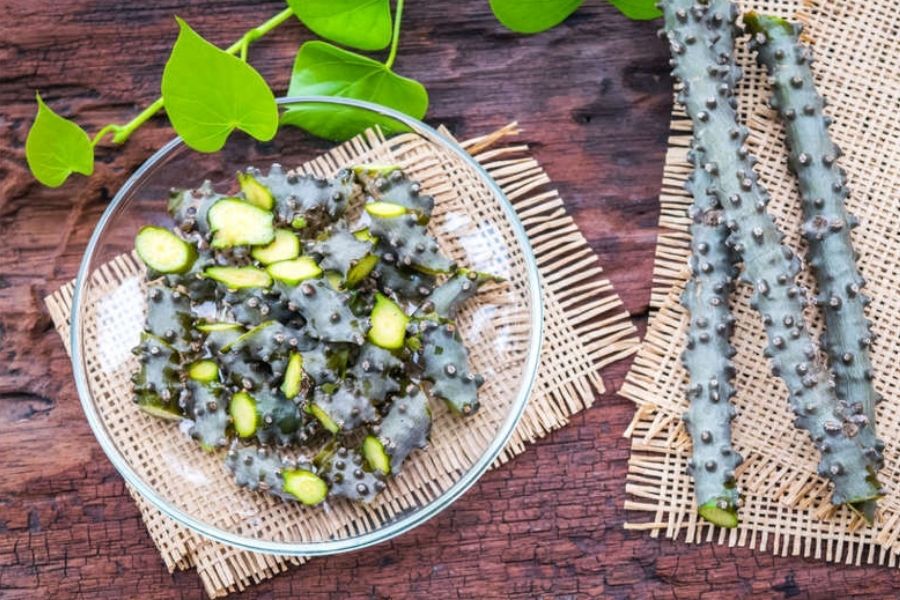 Giloy treats many diseases due to its high nutritional content. It is abundant in alkaloids and other biochemical substances like steroids, flavonoids, lignans, carbohydrates, etc. Due to its high nutritional values, giloy is used to prepare various herbal, ayurvedic, and modern medicines.
Health Benefits Of Giloy
Giloy is termed often as the "root of immortality". There are many health benefits of giloy and some of them are mentioned below.
1. Giloy Boosts Your Immunity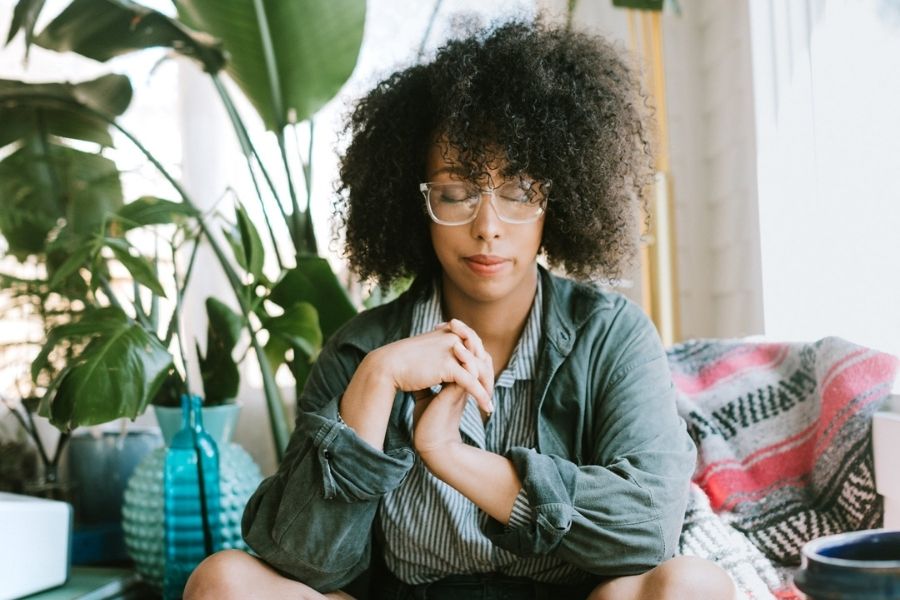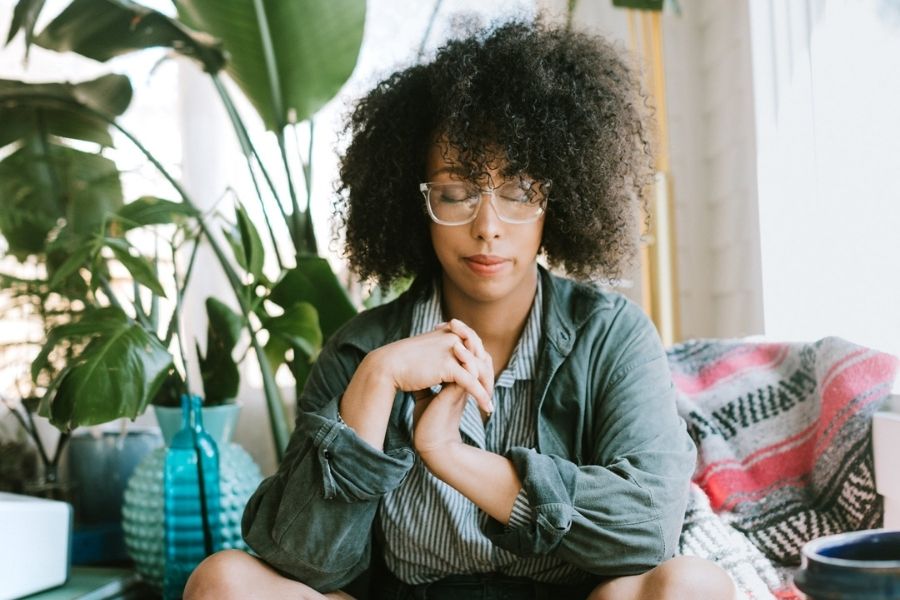 This magical herb is a powerhouse of antioxidants that fight free-radicals in the body. It keeps your cells healthy and gets rid of diseases. Giloy helps to remove toxins, purifies your blood, fights the bacteria that cause diseases. It helps in combating liver-related complications and urinary tract infections in women. Experts use giloy in treating heart ailments and is also useful in treating infertility.
2. Reduces Stress And Anxiety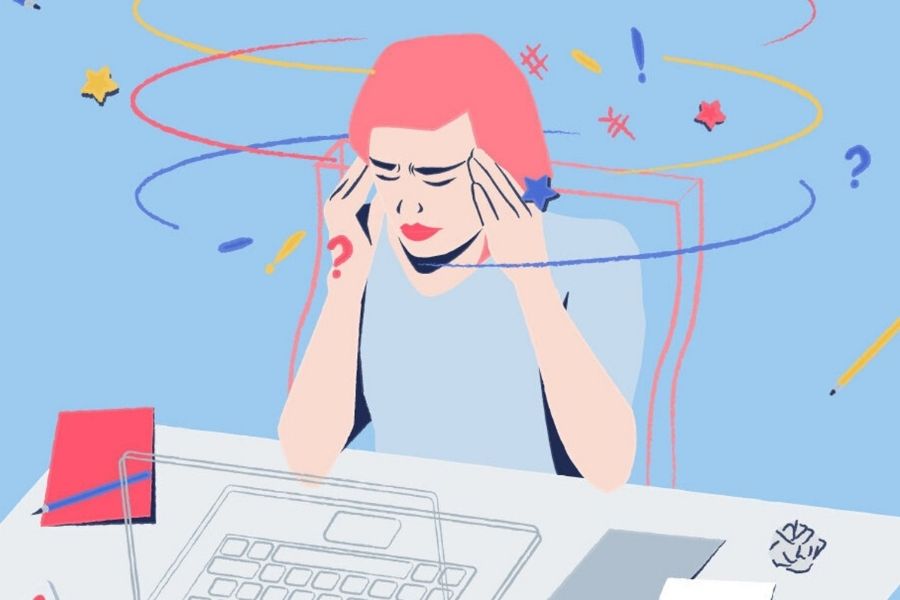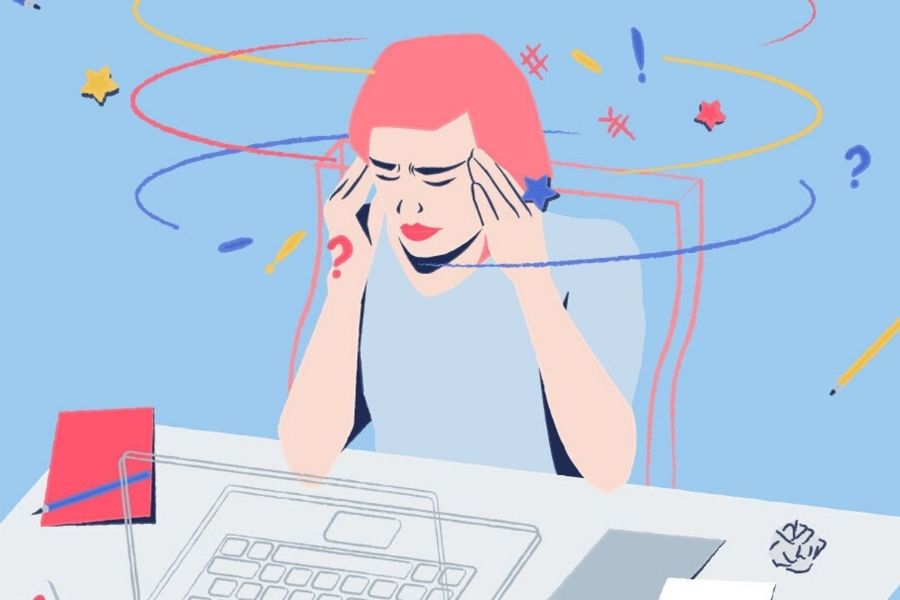 Giloy is an excellent herb to reduce mental stress and anxiety as it helps to calm down your body. It also enhances cognitive functions and is often combined with other herbs to make a healthy tonic. It clears brain toxins and boosts memory, improving your attention span needed especially in this fast-paced world.
3. Helps In Digestion Process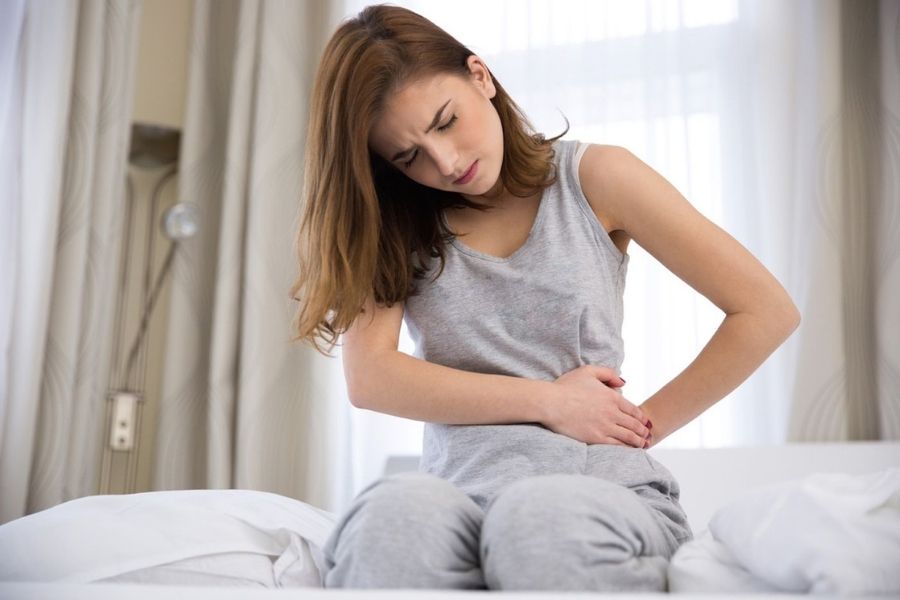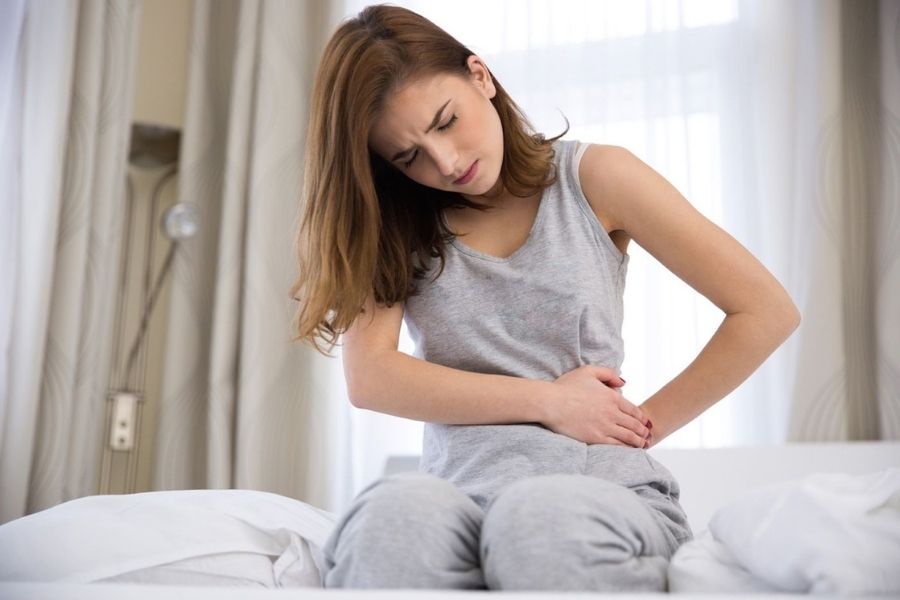 Indigestion is a common problem that people face today; it can create a lot of discomforts. Giloy helps to reduce digestion-related problems like hyperacidity and flatulence due to its digestive potential. To alleviate any digestive issues, you can take 1/4-1/2 teaspoon of giloy powder. Add it to one glass of lukewarm water. Mix well and have it after lunch and dinner.
4. Giloy For Corona-virus Infection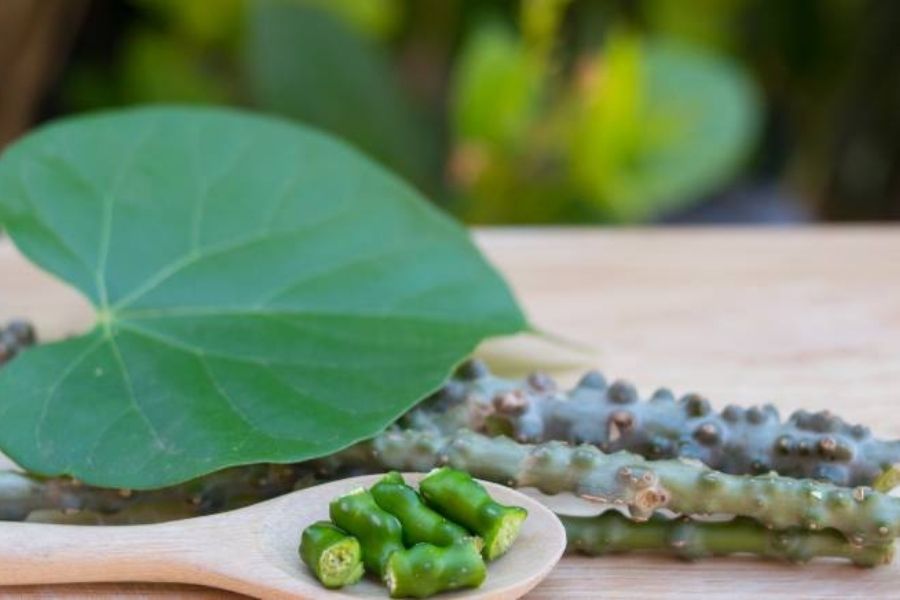 Giloy has proven to boost your immunity level. Hence, it might be important to treat fever too. Although there is no such evidence that giloy can cure corona infection, it can increase your immunity to fight it. You can take giloy kadha or giloy juice two times a day for four weeks to check the progress with the physician's consultation.
5. Helps In Chronic Fever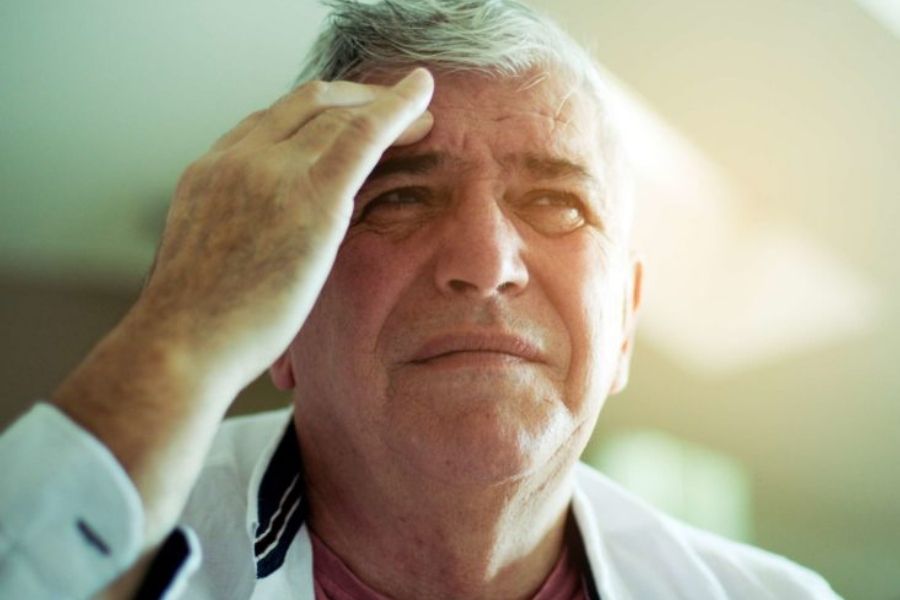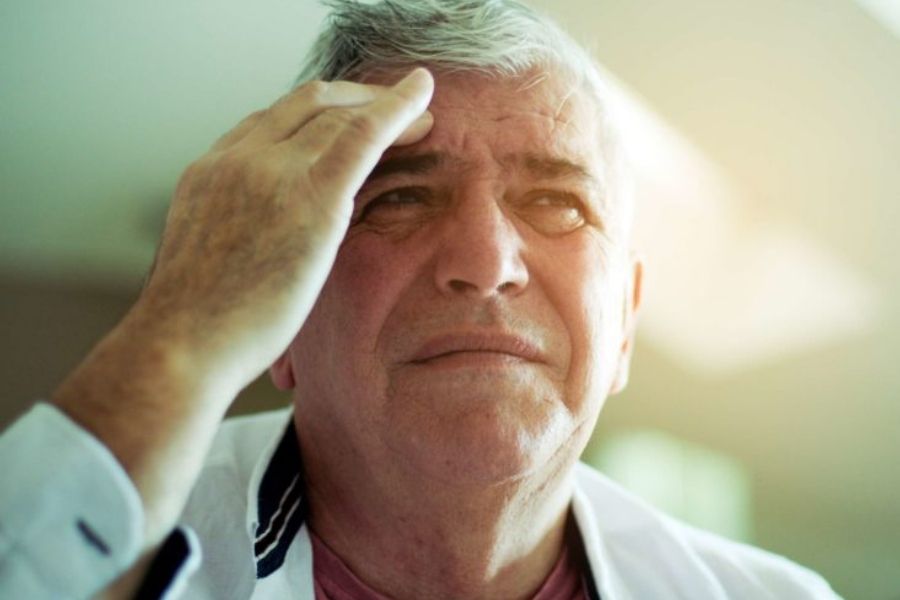 Giloy might work as a relief when people around us were suffering from deadly diseases like dengue, malaria, etc. During these illnesses, one needs to bring down the body's temperature before it reaches the brain and causes damage or, in some cases, death.
Ayurveda concludes that two factors are responsible for fever. One is the body's toxic remains due to improper digestion. The second one is the invasion of some foreign particles. This herb is antipyretic, which means it can reduce fever and ease its life-threatening symptoms. It has been shown that giloy increases platelet count, thereby good for dengue fever.
6. Helps In Diabetes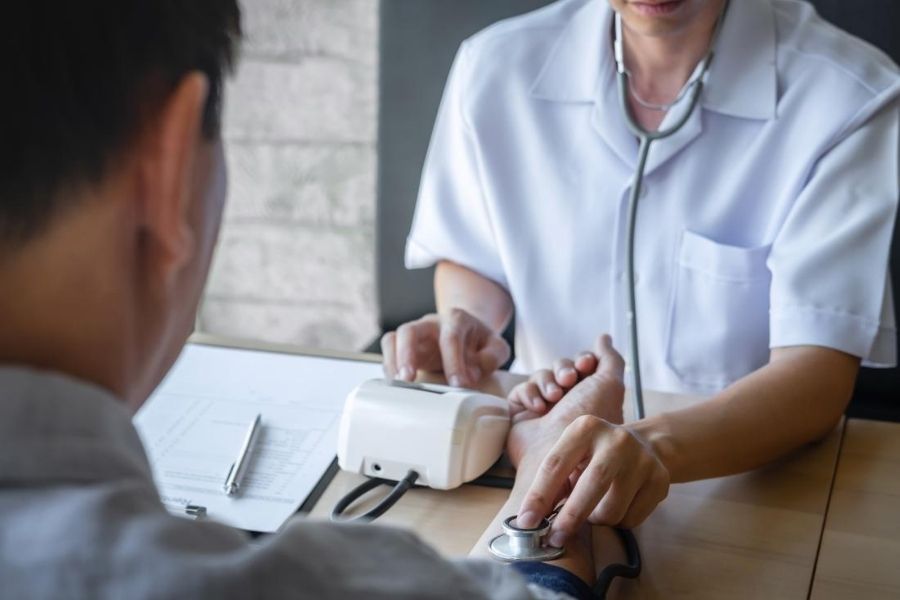 Giloy helps in managing the blood glucose level by assisting in the production of insulin secretion. Giloy consists of the phytochemicals that help in reducing oxidative stress in the body. It boosts the body's natural insulin secretion. Giloy can also burn excess glucose and reduce the level of blood sugar.
7. Giloy Treats Arthritis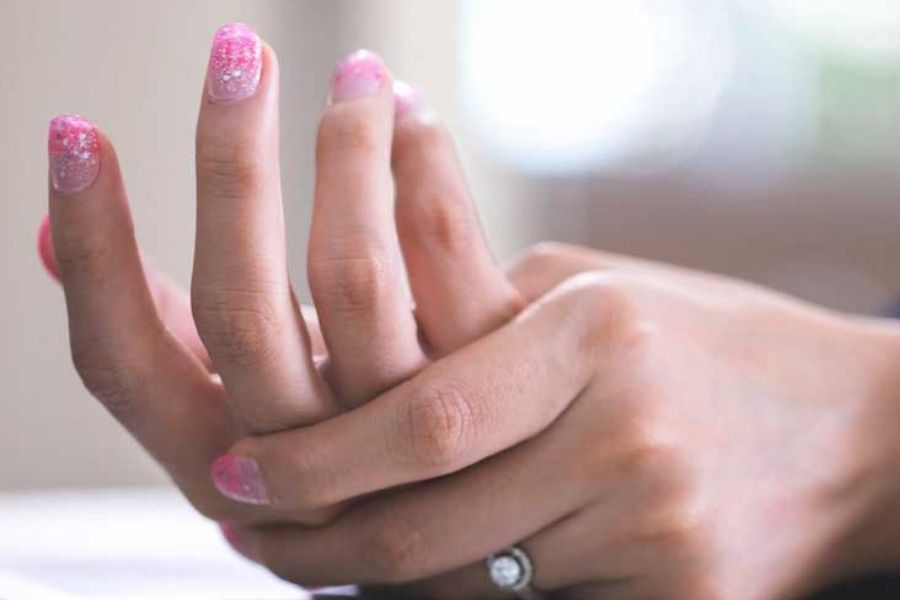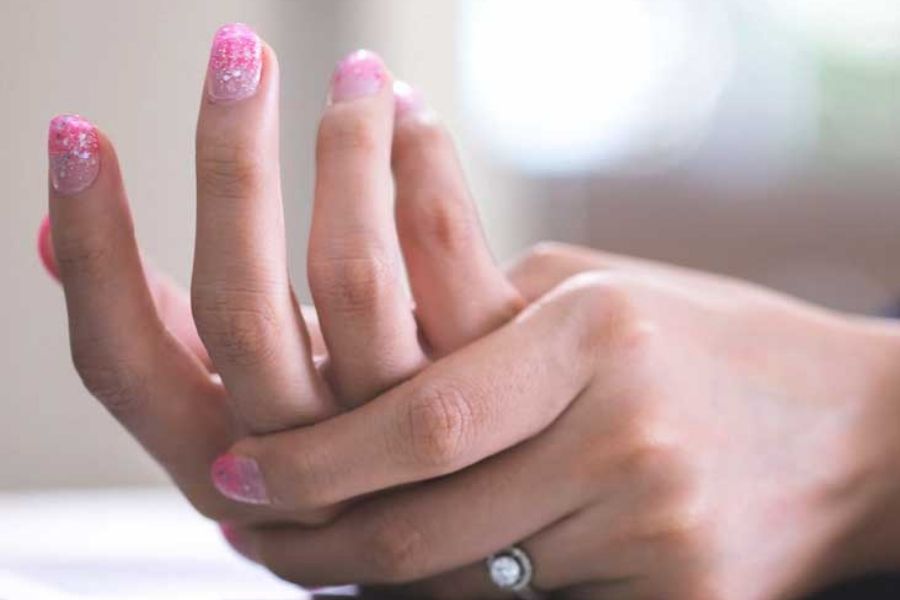 Giloy has anti-inflammatory and anti-arthritic properties that help in treating arthritis and joint pain. The powder from the giloy stem can be boiled with milk and consumed. You can use it along with ginger for treating rheumatoid arthritis.
8. Reduces Asthmatic Symptoms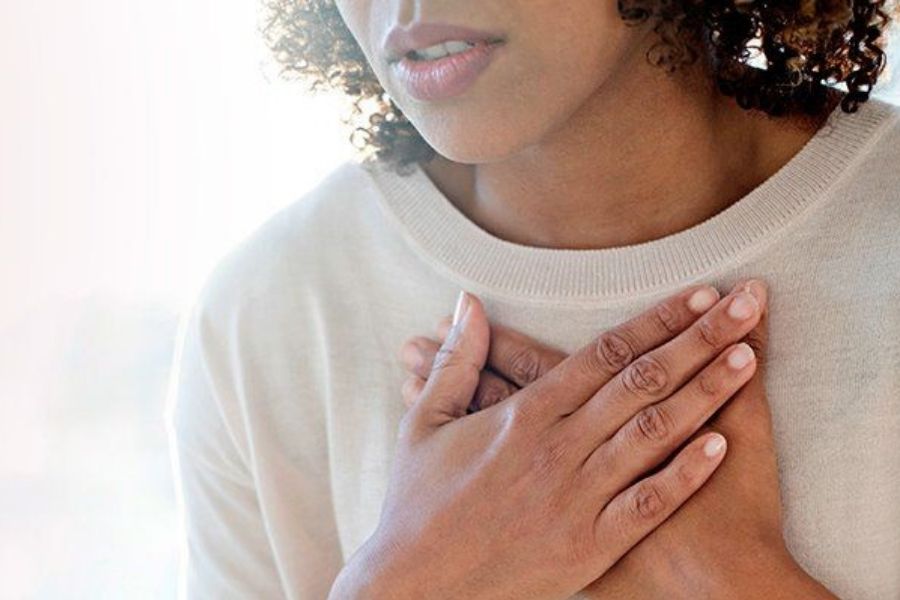 Asthma is responsible for shortness of breath, coughing, wheezing, etc., which makes it very difficult to treat such a condition. However, chewing on giloy root or drinking Giloy juice helps asthma patients to some extent. It reduces respiratory problems like frequent cough, cold, tonsils due to its anti-inflammatory properties. It also helps in reducing frequent asthma attacks to some time.
9. Giloy Reduces Signs Of Aging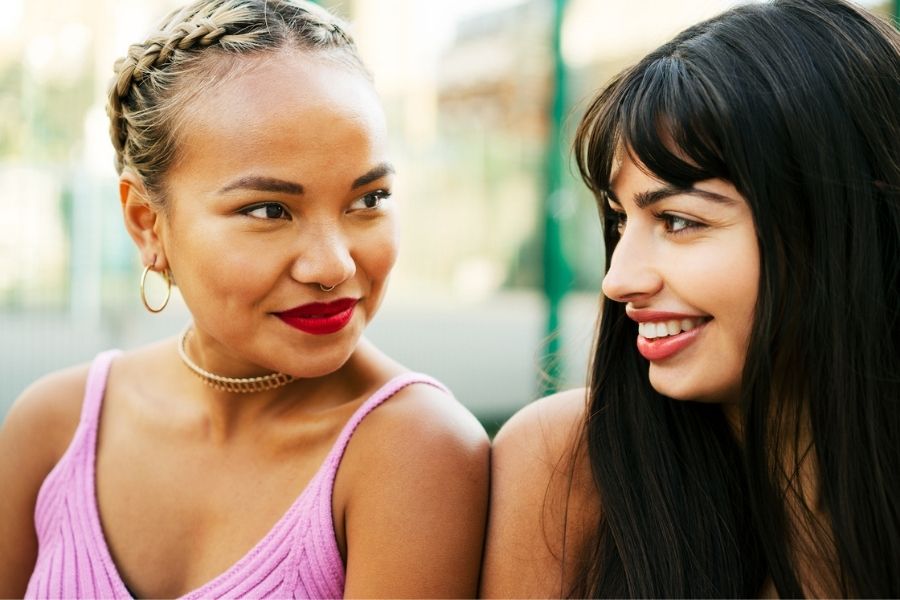 Giloy contains anti-aging properties that help treat aging, dark spots, pimples, fine lines, and acne. It keeps your skin bright, young, and beautiful. Its properties help in reviving the skin tissues by removing toxins from the body and make it rejuvenated.
10. Helps In Healing Wounds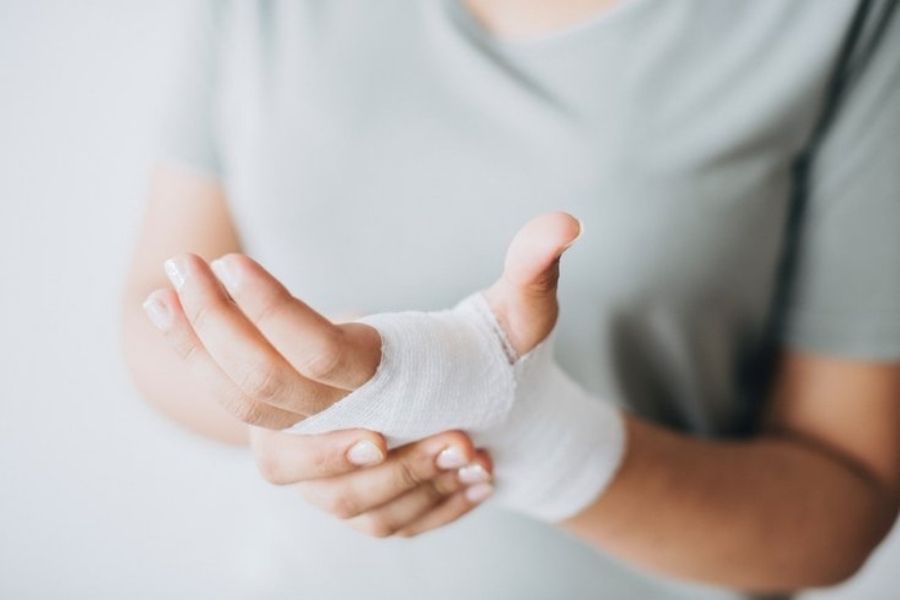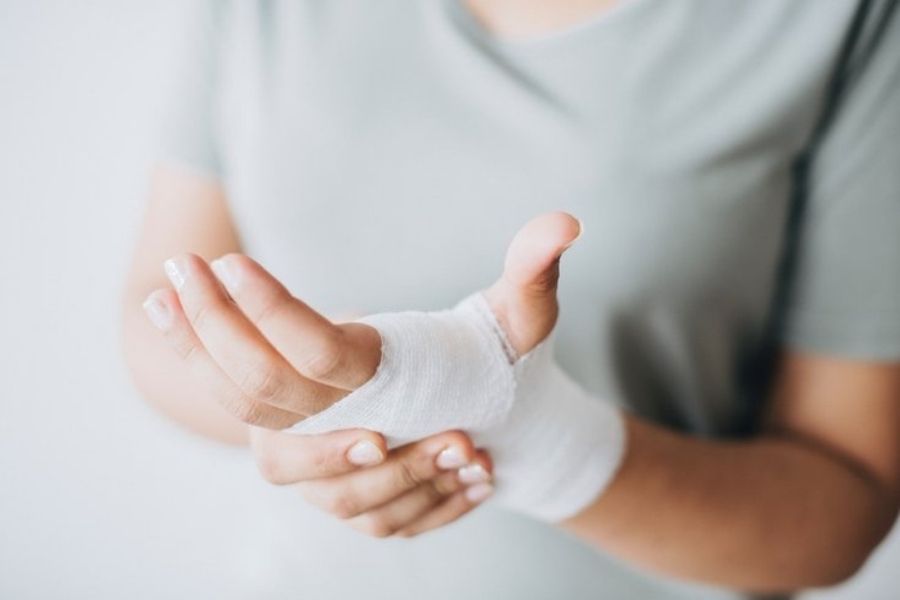 Giloy works as an excellent wound healer that can treat any chronic wounds. It helps in stimulating phagocytic cells, which helps in healing wounds faster. It is said that giloy leaf paste on the skin helps to speed up the wound healing process as it helps skin regeneration.
11. Improves Vision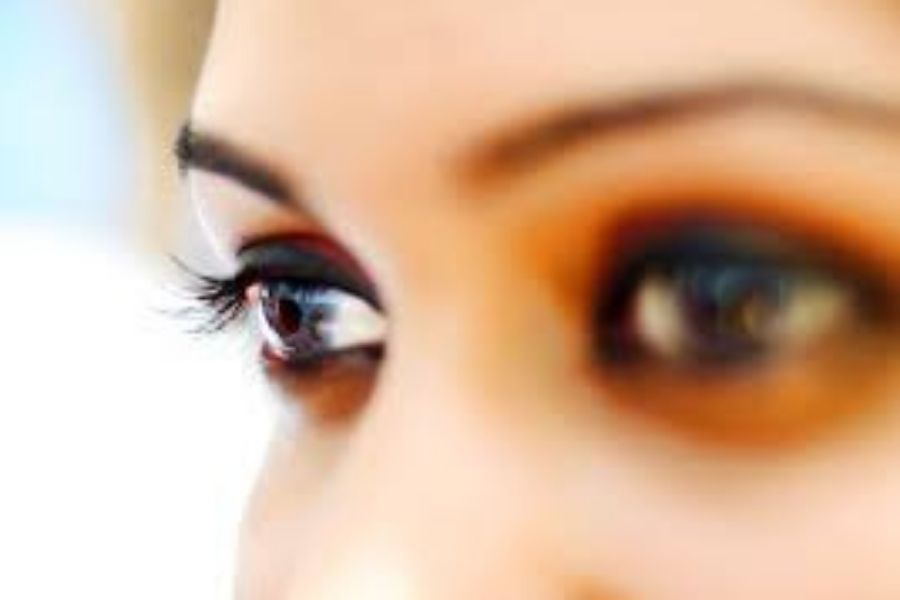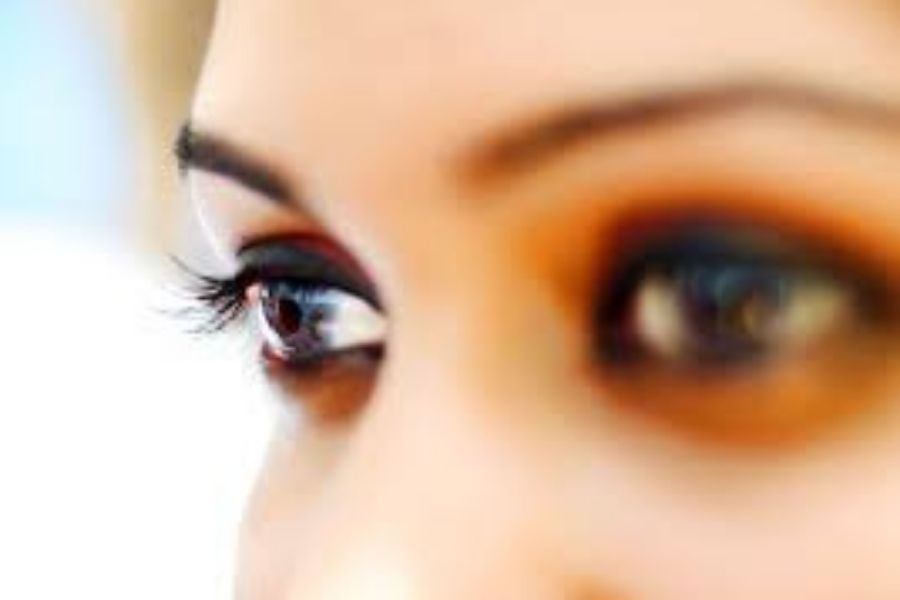 Giloy plant helps to boost vision clarity. Giloy contains an antioxidant called lutein, which is beneficial for your eyes. It improves your eyesight and keeps your eyes healthy. You can boil giloy powder in water. Cooldown the paste, and then apply it over the eyelids.
12. Giloy Is An Aphrodisiac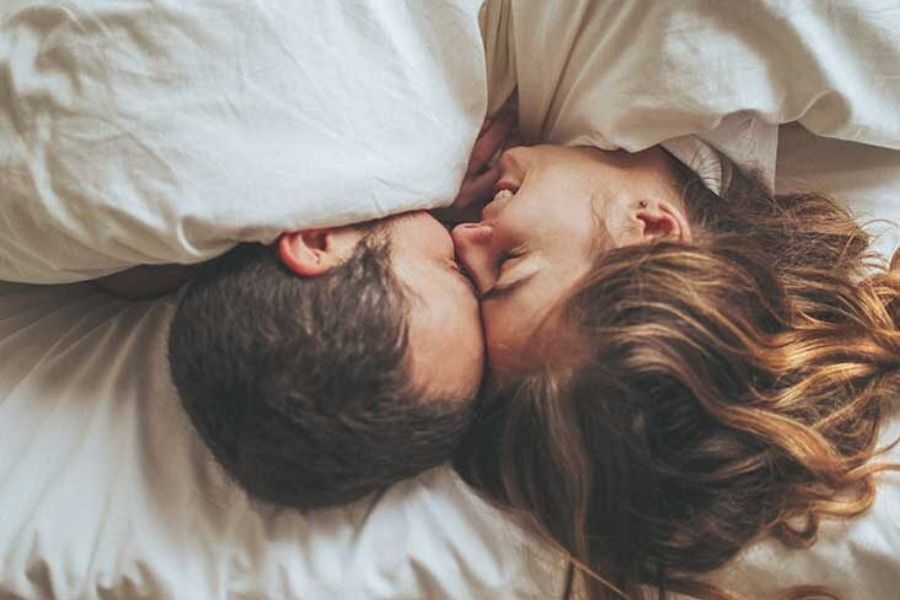 Giloy is an excellent aphrodisiac herb that can improve your conjugal life. Giloy contains properties that boost libido secretion, which affects your sexual relations. It also helps in increasing stamina in men and one of the best remedies to manage premature ejaculation.
Side-Effects Of Giloy
Consuming giloy causes constipation and stomach irritation, which is quite common.
Your immune system becomes overactive. It might increase the severity of autoimmune disorders like multiple sclerosis, lupus (systemic lupus erythematosus, SLE), rheumatoid arthritis, etc. So, be careful about the dosages.
Blood sugar levels may shoot down abnormally if you take it alongside your diabetes medicines. You may experience hypoglycemia, which can be dangerous.
Pregnant women or even lactating mothers must avoid consuming giloy. However, it isn't medically established. It is always advisable to look for physicians or doctors before taking any herbs in pregnancy or having some serious complications.
How To Consume Giloy?
Giloy can be taken either in powder form or after boiling and then making a soup. You can also prepare giloy juice at home and have it daily in the morning. You can consume giloy in the form of kadha or (decoction). Nowadays, it is readily available in capsules and readymade pouches in medical stores.
Recommended Dosage Of Giloy
Giloy Juice – 1-2 teaspoon or as per your requirement
Giloy Powder – a ¼-½ teaspoon or as per your requirement
It is always important to consult specialists or physicians if you are in doubt about consuming any new herbs.