Nowadays, we need to stay at home to be safe. With limited stocked up groceries and fruits, you must be wondering what to make for breakfast that could be cooked quickly, with fewer ingredients. Do not worry. You can try out these easy and quick protein-rich breakfast recipes that are loaded with proteins and could be prepared with just three ingredients.
9 Protein-Rich Breakfast Recipes To Eat
1. Chickpea Scramble Breakfast Bowl
This is one of the easiest breakfast to prepare in lazy mornings. You need boiled chickpeas, green veggies, and some spices to prepare this breakfast bowl. Enriched with proteins, these chickpeas are very healthy and enormously satisfying. You can even add eggs or avocado or cottage cheese to make it more nutritious.
2. Overnight Oats With Nuts
Oats are rich sources of protein and healthy fats. It combats bad cholesterol and helps in maintaining weight. Just put these nutritious oats with milk and let it soak overnight. Throw in the sweet nuts such as cashews, raisins, almonds, etc. in it, and you can have an extremely nutritious breakfast in the morning without many efforts.
3. Mixed Sprouts Poha
Poha is a famous Maharashtrian breakfast. It is made of flattened rice, chilies, onions, and potatoes. Add nutritious sprouts to make it healthier. The sprouts are loaded with fibers, antioxidants, and iron. It will help you in weight loss, keep your tummy full for longer, and taste spicy too. Garnish the Poha with peanuts and coriander leaves to enhance its taste.
4. Banana Apple Porridge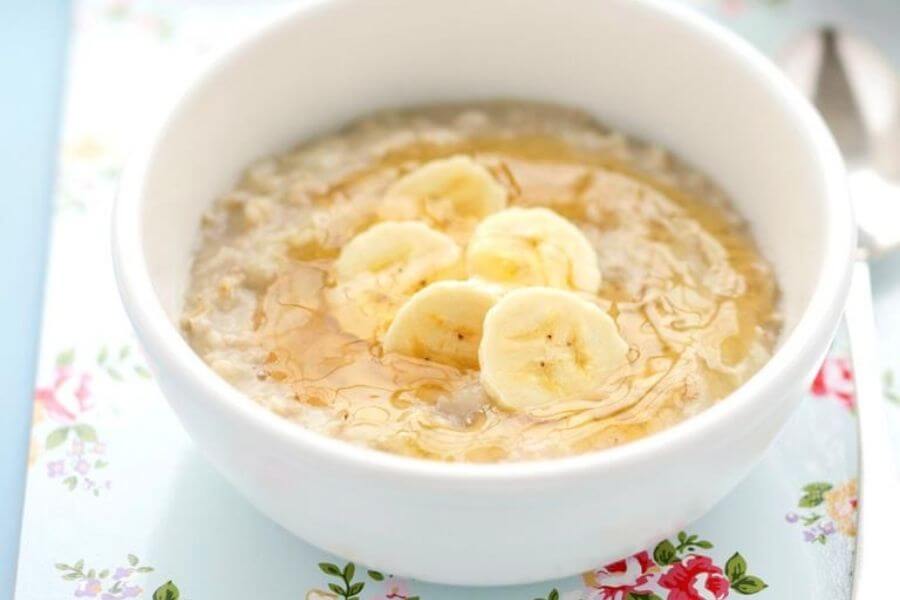 If you are craving for something sweet, then this is your perfect breakfast. The bananas are rich in potassium and vitamin A, B, and E, while the juicy apples are loaded with fibers, vitamin A and C. Cook the low-fat daliyas and oats in warm milk, then refrigerate it. And add sugar or honey for sweetness. The sweet breakfast bowl is ready for you. Just top up with sliced fruits, nuts, and berries.
5. Oats Idli
Most people don't like the taste of oats much, but you can make oats idli or oats upma for a change. It will give you the goodness of oats with a spicy twist. You can try having these soft fluffy idlis with sambhar or coconut chutney for a delicious healthy breakfast.
6. Cottage Cheese Bowl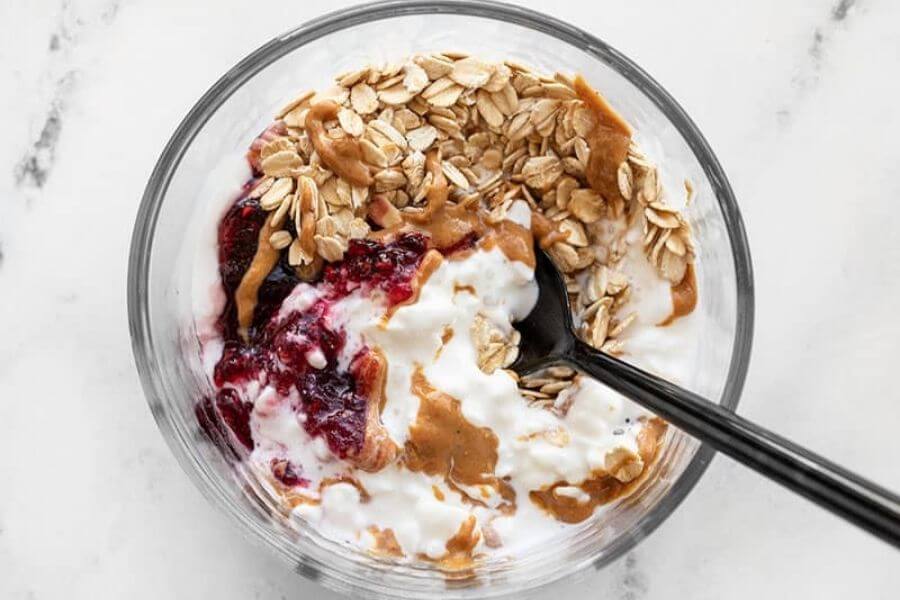 It is one of those healthy protein-rich breakfast recipes that you would love to eat in busy mornings. Do you know that half a cup of cottage cheese consists of 14 grams of proteins? Just scoop out these healthy cottage cheese in a bowl and add sweet raspberries or blueberries for sweetness. The berries are fiber-rich too.
7. Rawa Upma
This delightful South Indian breakfast is easily prepared with just three ingredients: rawa, ghee, and chopped veggies. It is very easy to cook and super healthy. It's a wholesome breakfast to make you feel content the whole day. Just add beans, peas, and carrots to reap more benefits of green veggies.
8. Apple Chia Seeds Smoothie
The chia seeds are packed with fibers, omega 3 fatty acids, and lots of proteins. With a cup of milk, add one tablespoon of chia seeds and sliced fresh apples to make this healthy smoothie. You can also add crushed almonds to enhance its thickness and taste.
9. Tofu Scramble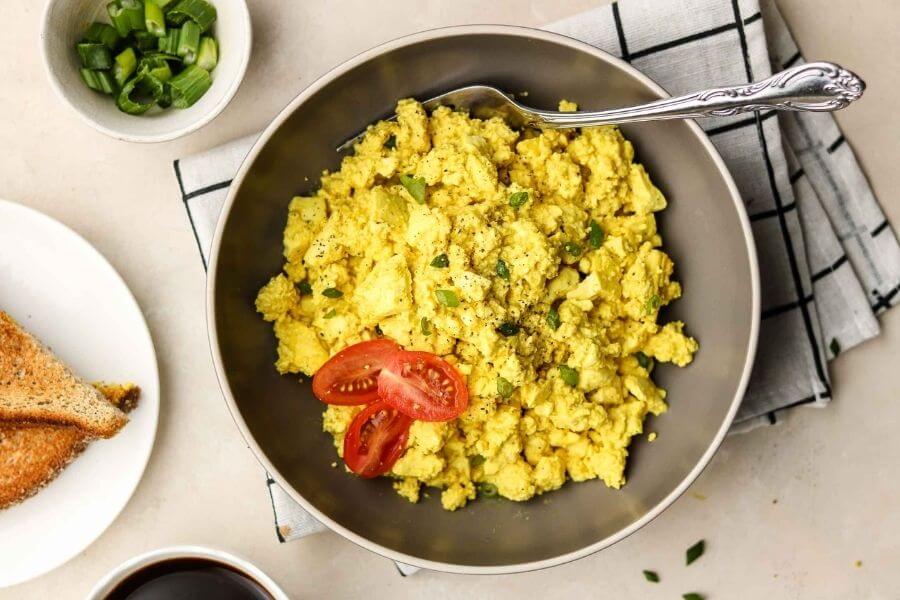 Tofu consists of 22 grams of proteins. Scramble a block of tofu in the pan and prepare it with herbs, fresh veggies, and spices, making it flavorful. It will take a few minutes, and your healthy breakfast is ready. Serve it warm.
Consuming proteins heralds productive mornings. How? They energize you. Even though you have fewer ingredients or you are feeling low due to quarantine; still, these healthy plus tasty breakfast recipes would bring comfort to you. So, why don't you try these delectable protein-rich breakfast recipes to have an excellent start of the day?