Binge eating disorder is a serious disorder where you frequently consume unusually large amounts of food and feel unable to stop eating. The reasons may be emotional stress, unexplained drive to eat, regardless of hunger. But don't worry, as we have got healthy foods to satisfy midnight hunger.
Despite our best efforts for a good night's sleep, we remain awake till midnight due to scrolling over social media sites or watching movies or boredom stress. We feel hungry and directly rush towards the refrigerator for seeking a bowl of full-fat ice cream, cakes or doughnuts or searching packets of chips and eating all these high-calorie food items make us weight gain.
To satisfy your midnight hunger, you can go for some night binging eating options. Eating at night isn't all that bad if you choose healthy late-night snacks but in proper portions.
Healthy Foods To Satisfy Midnight Hunger
1. Popcorn
It is one of the healthiest and popular snack food items. It is rich in fiber and provides plenty of antioxidants. Stick to a bowl of plain popcorn rather than a large tub of popcorn topping with cheese or butter.
2. Roasted Makhana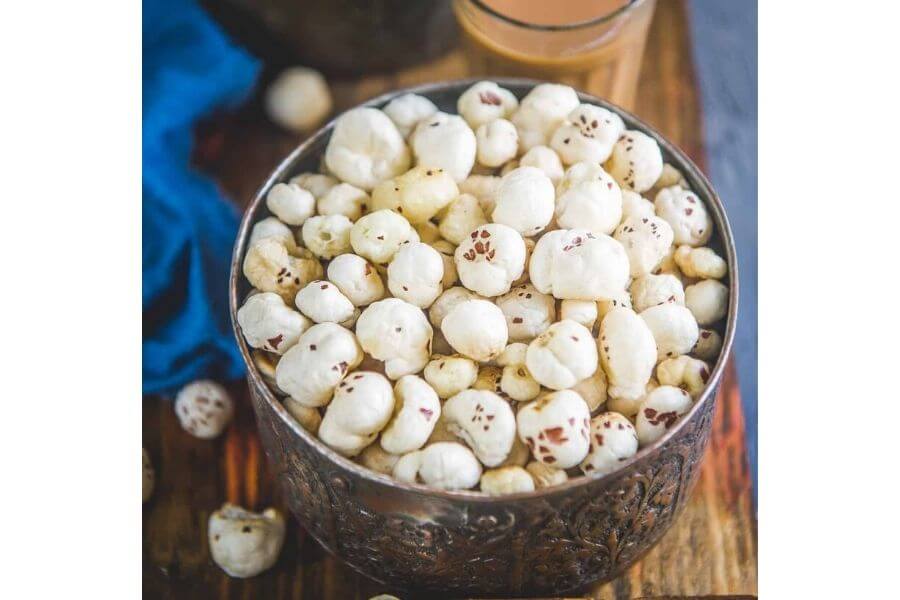 Roast a bowl full of light-weighted makhana in ghee and sprinkle over it with a pinch of salt and black pepper. It is rich in calcium content, phosphorus, zinc, and low in glycemic index.
3. Whole Wheat Khakra
It is a famous Gujarati dry snack. A delicious khakra can be made with a mixture of two plain khakra's along with chopped tomatoes and onions, salt, and red chili powder as per taste and squeeze over a dash of lemon juice which provides tangy flavor. This is a good combination of carbs with protein and fiber, which fills satiety levels.
4. Yogurt Parfait
Yogurt Parfait is a delicious snack to satisfy a sweet tooth. Add a scoop of yogurt in a bowl and toss some fresh fruits of your choice and sprinkle some cinnamon powder over it. Yogurt is packed with the richness of calcium and protein to keep up full for a longer time, whereas fruit is not only juicy and delicious but also provides a good amount of antioxidants.
5. Trail Mix Seeds
A handful of trail mix seeds is a balanced blend of nuts such as walnuts, pistachios, almonds, and seeds like pumpkin, sunflower, and dried fruits as cranberries and Goji berries. This is one powerful superfood that provides an excellent source of antioxidants, high in fiber, and contains a good amount of tryptophan (aids in rest full sleep).
6. Peanut Butter
Peanut butter is made out of peanuts which is a good source of protein and contains a MUFA good fat. This is a good combination of carbs and proteins which curbs over the craving for jams and jellies.
Take a tsp of peanut butter and spread over a slice of whole wheat bread or over chapatti. Here is your perfect munching snack.
7. Sattu Shake
It is a traditional drink that is full of protein. It is also called "Natural Protein Drink." It is easy to digest, high in protein, and contains soluble fiber. It has cooling properties too.
Take a sattu flour around 4tsp and mix in one glass of milk or water and then add jaggery for taste. So instead of chocolate shakes which are loaded with calories, one can opt for this.
Ragi Badam Smoothie – Take a roasted ragi flour, crushed almonds and a cup of milk, sugar or jaggery as per the taste and cardamon powder then blended in a mixer till it becomes creamy in texture. Stain it and serve it cold.
Ragi is an excellent source of calcium and mainly tryptophan an amino acid that helps as natural relaxants and almonds with the goodness of fiber and natural antioxidants.
How To Overcome Binge Eating Disorder?
1. Keep A Food Diary
By keeping a record of which foods make more to eat and during mood swings, it will help you out to overcome this. Keeping a food diary makes you realize the food consumption you are having and gives a chance to self-reflect at it.
2. Choose Healthy Foods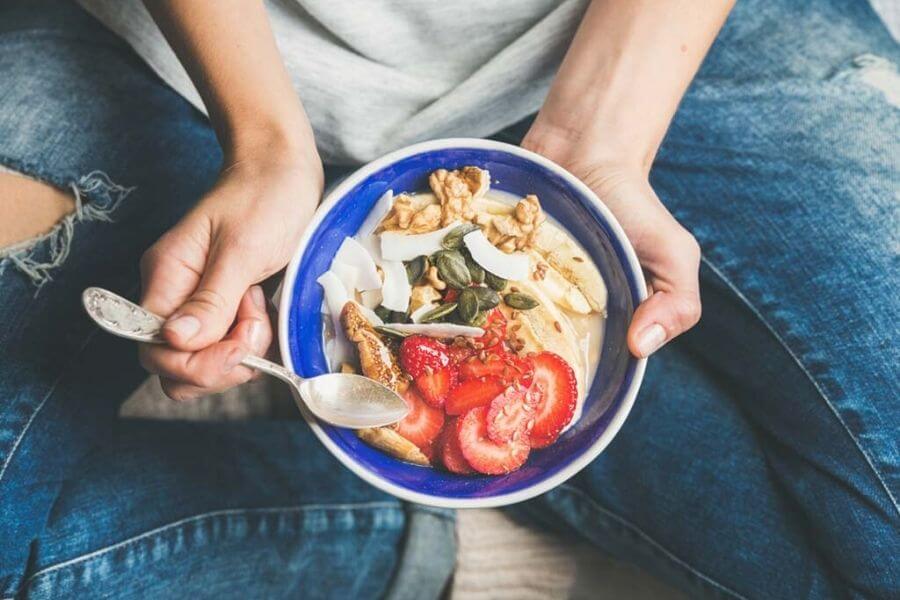 A diet should be a balanced meal of carbs, protein, and fats with regular meal patterns that will satisfy hunger and would not make you binge at midnight.
3. Start Exercise
Regular exercise will boost up your mood. It releases happy hormones and reduces anxiety too. Exercise also helps in keeping your body in shape and helps in preventing weight problems such as obesity.
4. Get Enough Sleep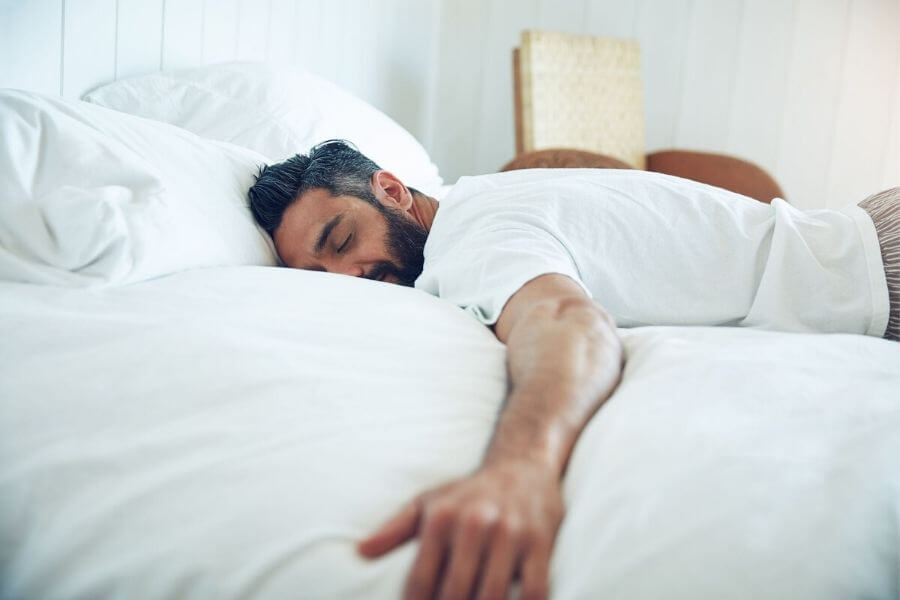 Lack of sleep is related to high-calorie intake and irregular eating patterns. Irregular sleep often results in several health concerns. Therefore, getting proper sleep is as necessary as eating healthy food. So, it is recommended to get a sound sleep of 7 to 8 hrs.