Menstruation is another painful process besides childbirth. When an awful menstrual cycle, or in other words – "code red" starts, no wonder you feel exhausted, physically and emotionally.
All this discomfort happens because of the shedding of the inner lining of the uterine wall which causes pain in the stomach, lower back and groin area. To manage menstrual pain, we usually think of painkillers but they might be hazardous in the long run.
3 Possible Ways to manage Menstrual Pain
1. Heating Pad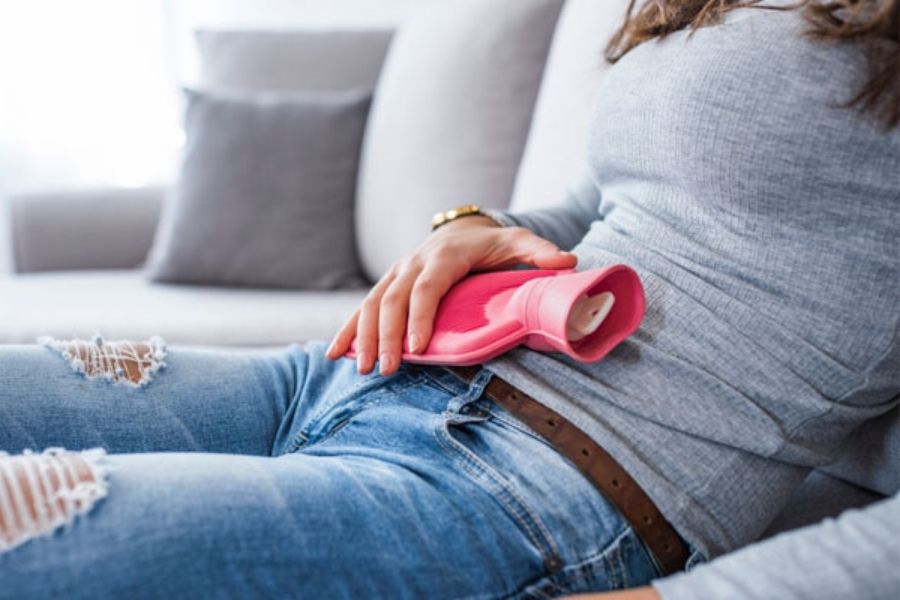 Relax your lower abdomen or lower back by keeping a heating pad to dilate uterine muscles and improving blood flow. If you don't have a heating pad, taking a hot shower or sipping hot fluids is as effective for treating menstrual cramps.
2. Moderate Workout and Enough Sleep
We usually think exercising during periods might be inconvenient. However, moderate workout stretches the muscles which cause the pain, strengthens your body to get prepared for the period, and manages your hormonal disturbance.
Walking or jogging in fresh air helps in healing the mood and is effective to reduce or eliminate the need for NSAIDs. Getting 8 hours of sleep is also vital to calm your body while menstruating.
3. Massaging with Essential Oils
Pain-relieving body massage with essential oils is the best therapy to escape from stress.
During periods, massaging is a better choice and hence, rubbing the abdominal area helps in relaxing the uterine spasms.
You can use the mixture of lavender oil, clary sage, Mizoram and dilute it with unscented cream.
Subscribe to our channels on YouTube & Telegram