You and your kid must have tried out certain foods inspired by famous cartoons like Slurm (Futurama), Scooby snacks (Scooby-dooby doo, where are you?), Ratatouille, etc. It is the time to bring in Asian cuisine with the famous Kung Fu Panda Secret Ingredient Noodle Soup. 
Everyone enjoyed this classic piece, and your kiddos have always been curious about what this "Secret Ingredient" in Kung Fu panda noodle soup is? You have wanted to cook the Kung Fu Panda secret ingredient noodle soup for your family. Am I right? The answer is yes, hopefully. Everyone wants this delicious, convenient homemade delicacy that could be pulled together nicely on a weeknight/weekend. It is a fast and easy noodle soup inspired by the movie Kung Fu Panda. 
Background Of Kung Fu Noodle Soup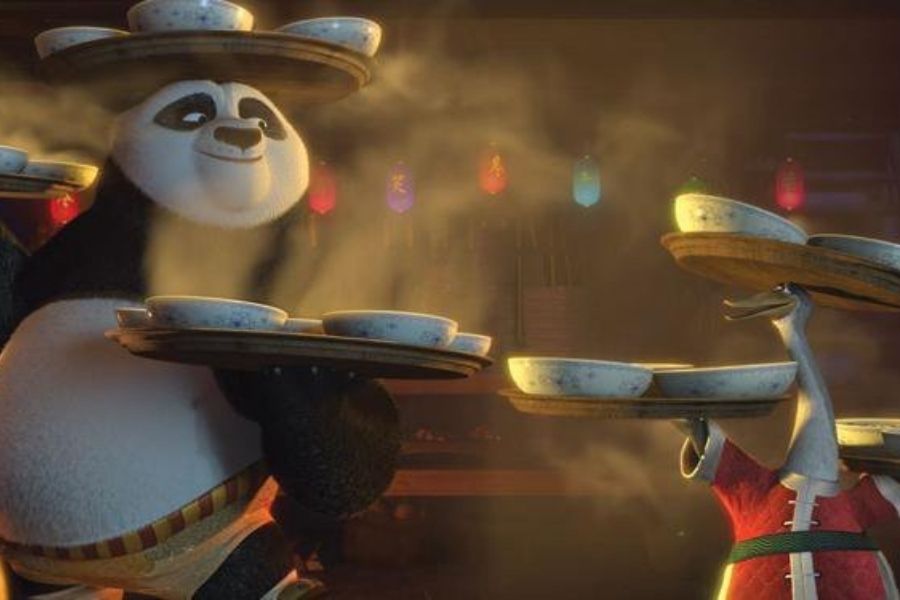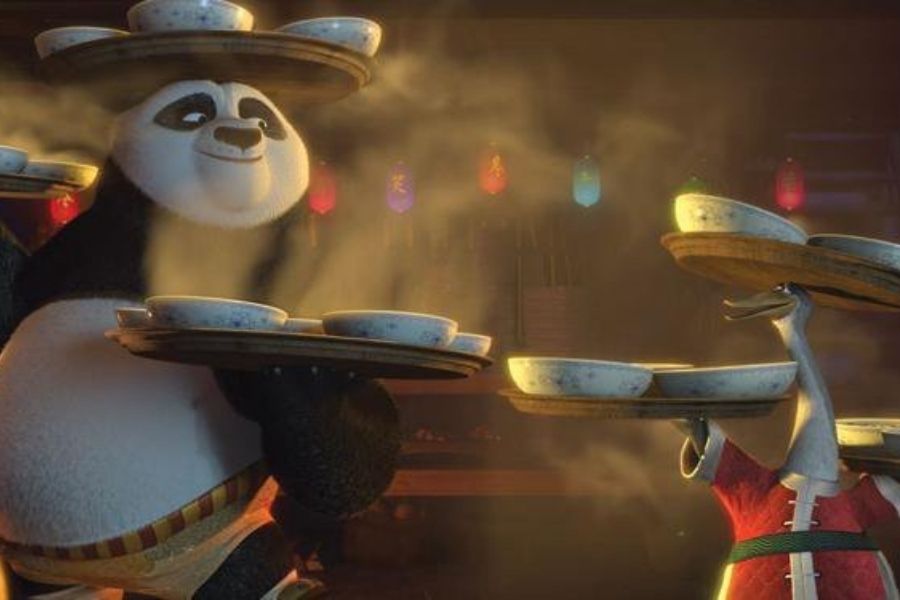 You can start recollecting the story where the young panda named Po grew up helping his dad Mr. Ping at his noodle soup shop with dreams of learning Kung Fu and becoming the next Dragon Warrior. But Mr. Ping wanted his son to take over his business, which sells this supercilious noodle. After watching this movie, every kid wanted to taste this unique soup.
Are you wondering what was in the noodle soup? Or have your kids imagined what could be the Secret Ingredient? Why was Mr. Ping's shop always full of customers?
My sister also wanted something that her entire family would enjoy together while enjoying that movie. She took help from me for the soup recipe, and as a nutritionist, I guided her to make it tasty and healthy.
Coming To The Fabulous Recipe
You can modify the proportion of ingredients according to your taste bud. It is a perfect recipe to try out in the winter season or the rainy season. We have an emotional connection with the Kung Fu Panda secret ingredient noodle soup. From junior to senior, everyone is attached to it.
Recipe For Kungfu Panda Secret Ingredient Noodle Soup
Yield: 4 people 
Making Time: 8-10 minutes
Cooking Time: 10-15 minutes
Total preparation time: 20–25 minutes
Ingredients
2 medium-sized carrots
½ half portion of an onion
3 stalks of diced celery
1 clove of garlic, minced (you can adjust taste-wise)
A pinch of salt (to increase the taste)
A pinch of black pepper (for flavor)
1 ½ tbsp. Of canola oil or any other healthy cooking oils like rice bran, olive oil, etc.
5-6 cups of poultry chicken liquid broth
½ cup of water
1 tbsp. Of soy sauce
30 grams of tender chicken pieces (small cut)
2 packages chowmein noodles
You can choose your favorite noodles or healthy options to avoid refined flour you can find at home, like atta noodles, whole wheat, or even veggie noodles. My sister opted for atta or whole wheat noodles because she had a few packets at home that she needed to finish. 
Equipment
A large pot
Spatula or big spoon
Ladle (preferably wooden)
Chopping board
Knife
Instructions
Prepare all your ingredients separately for an uninterrupted incredible cooking experience.
Dice carrots first and celery according to your desired size. Chop them up into medium slices because for adding texture to the noodle soup dish. Dice other veggies like onion or green onion and also mince the garlic. If you prefer smaller portions, feel free to do that.
In a large oval-shaped cooking pot, start heating the oil a bit on a low to medium flame.
Add diced carrot, onion, green onion, celery, garlic, and cook all the veggies to soften them. Add the required amount of pepper and salt. Mix it well by stirring with a ladle to avoid burning.
Once you smell the veggies' fragrance, especially onion and garlic, add the chicken broth, tender chicken small pieces, and normal water. Bring the mixture to a boil. Wait for around 10-15 minutes for the mixture to come to a boil. 
Add 1 tbsp—soy sauce to it for the Chinese flavor. Add your desired favorite noodles to the broth. Cook for 5 to 10 minutes, occasionally stirring, until noodles are completely ready. You can add 1 tsp of cornflour to it to thicken the soup.
Serve hot immediately. This step is very important to have good noodles. If you leave them out for a long time, they might absorb all the soup and lose its textures.
My sister and her kid found it quite flavourful and satisfying to have it on a windy day.
Kung Fu Panda Secret Ingredient Noodle Soup Nutritional Value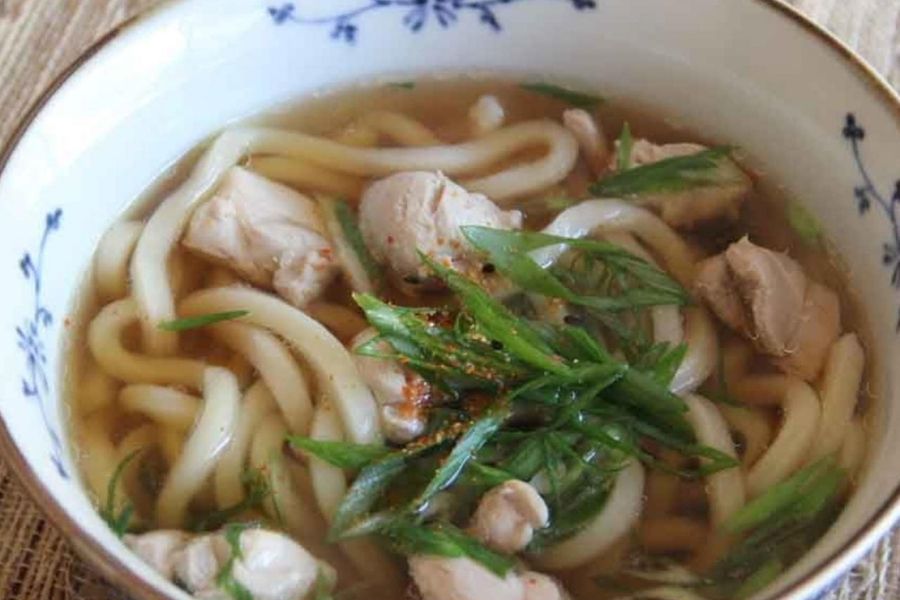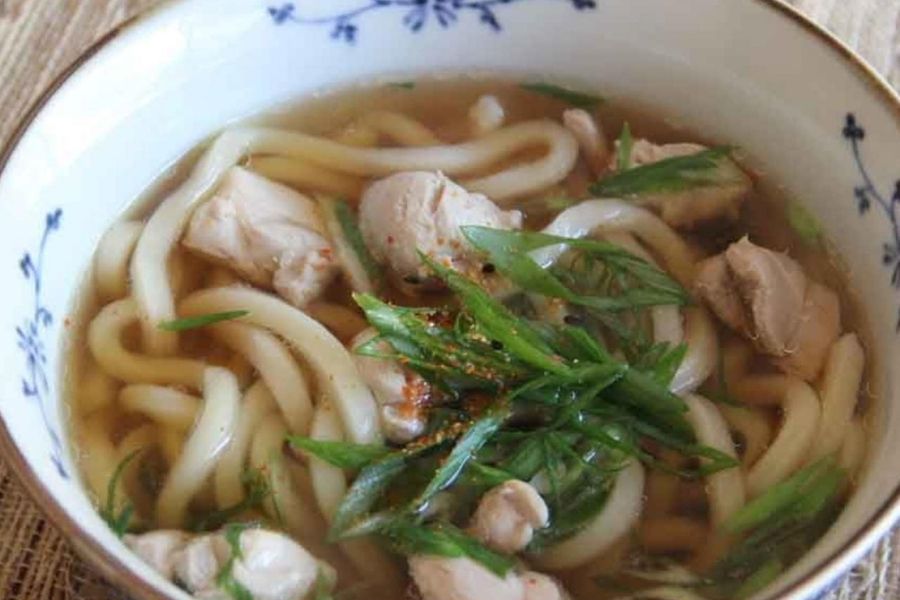 This recipe contains many veggies like carrots, which are rich sources of vitamin A. Hence, carrots are perfect for the eyes, skin. Carrots also help boost the immunity of the body.
Celery is super rich in vitamins and minerals.
Garlic has a good amount of vitamin C and manganese. Garlic is good for cough, cold, and immunity build-ups.
Chicken provides the right amount of calories for the body. Chicken offers good quality of protein and some fat.
If appropriately made at home, chicken broth will contain many ingredients that can enhance this food's vitamins, minerals, and antioxidants.
If you are worried about the refined flour content in noodles, you can always substitute it with whole wheat or multi-grains that provide the right amount of fiber.
Spice like black pepper is a good source of antioxidants, which are good for resisting infections.
You can choose Himalayan pink salt instead of the white processed one.
You can choose healthy oil like olive oil as it's rich in monounsaturated fats, good for cholesterol and the heart.
The most important thing is eating mindfully, enjoy what you are having. Try to eat with attention by savoring the flavor of every piece you chew or bite. Overall, this a good recipe that can be enjoyed once a week or in 14 days. It is healthy and tastes delicious too. So, here is your favorite Kung Fu Panda secret ingredient noodle soup. Enjoy while eating it.