For the past few months, India and other countries are struggling to overcome the COVID-19 pandemic, and for India, the second wave has consumed life at a rapid speed. People throughout the country were gasping for lack of oxygen, which is one of the major symptoms that you're infected with the COVID-19 virus. COVID-19 is now spreading like a fire at the same time as the typical cold and flu season. Because of this, respiratory illness is making the rounds. It is essential to keep some health gadgets that would help us in tracking our daily life and health status so that we can take action immediately.
With gadgets such as smart devices and AI assistants like Alexa, it's safe to say that technology has taken over our lives. While sometimes these technological advances can be great, there are more gadgets that are lifesavers when it comes to fitness and health care. From massagers to sleep aid devices, there is a long list of gadgets you can add to your daily routine.
Benefits of Health Gadgets:
It can detect your problems quite early before it turns and develops into complications
Healthy gadgets will motivate you to continue working or to strive harder
Researchers at Health Research Institute say that there's a clear demand for devices that can be used to look after family members like children or aging parents
People will become more concerned about their own health if they are able to use wearable tech to monitor themselves on regular basis
Healthy gadgets have the potential to provide enormous benefits to healthcare providers
Performs several functions as there are many different types of wearable devices with various different uses
Fitness gadgets and wearables help you to build and to achieve your individually customized goals
Healthy gadgets will bring awareness to all the activities you perform. It will track the number of steps you have, the number of calories you burn, and the hours of sleep on a per-day basis.
List of Healthy Gadgets
Omron Blood Pressure Monitor
This device is useful for everyone because you can track your blood pressure levels and pulse rate without having to consult a physician every time and take necessary action.
Oblio Phone Sanitizer and Wireless Charger
It is ideal for making your smartphone squeaky-clean. Smartphones are always glued to our hands wherever we go but are often not properly cleaned. They can be covered with germs, bacteria, or even viruses. It needs to be cleaned properly. This device is ideal for such a need.
Oximeter
It has become an extremely important device nowadays in this current scenario. Having an oximeter at home is a must-keep health gadget these days. There are several oximeters in the market but unfortunately, prices of the machine have gone up drastically. Here in this device, you will be able to monitor your oxygen level and pulse rate on a regular basis.
Portable Personal ECG Monitor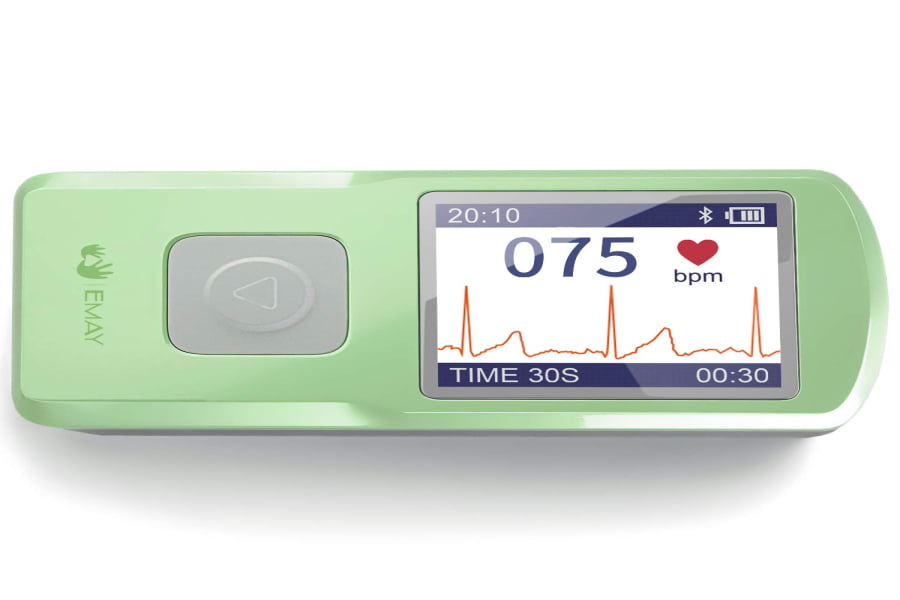 A portable personal ECG monitor is another important gadget to have at home. It gets connected to your smartphone to monitor whether your heart is functioning well or not. It is also easily available on e-commerce platforms or at medical stores. But yes, the price might be tricky. But instead, you can look for smartwatches as some have this feature inbuilt in them.
Fitbit Smartwatch
The Fitbit Sense is a smartwatch that has many features which focus on wellbeing and health. It has several features including stress management, a built-in ECG system, built-in oxygen saturation (SpO2), temperature checker, heart, and breathing rate monitoring.
Smart or Digital Thermometer
The digital thermometer uses infrared sensors that can collect around 4,000 temperature readings in some seconds. Digital thermometers in general can read temperatures very fast and with high accuracy. They are quite handy and easy to use. The display is also easy and quick to read. Plus it is not expensive.
Digital Weighing Scale
It is a combination of a modern design with accuracy. The Omron weighing scale has tempered glass for safety. The automatic on/off feature makes this device quite unique. This device can track your weight, body mass index, fat percentage, muscle percentage thereby you can monitor your fitness level. You can get it online or from medical stores.
Body Fat and Muscle Tracker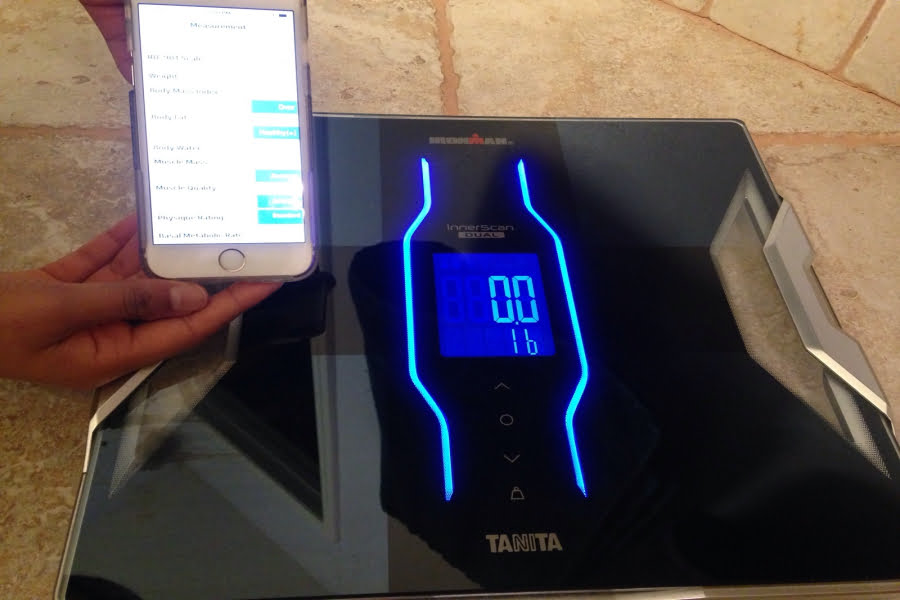 It measures the fat percentage, muscle mass using sensors and displays it instantly on-screen. It can also be synced via Bluetooth to a mobile phone app.
Air Purifier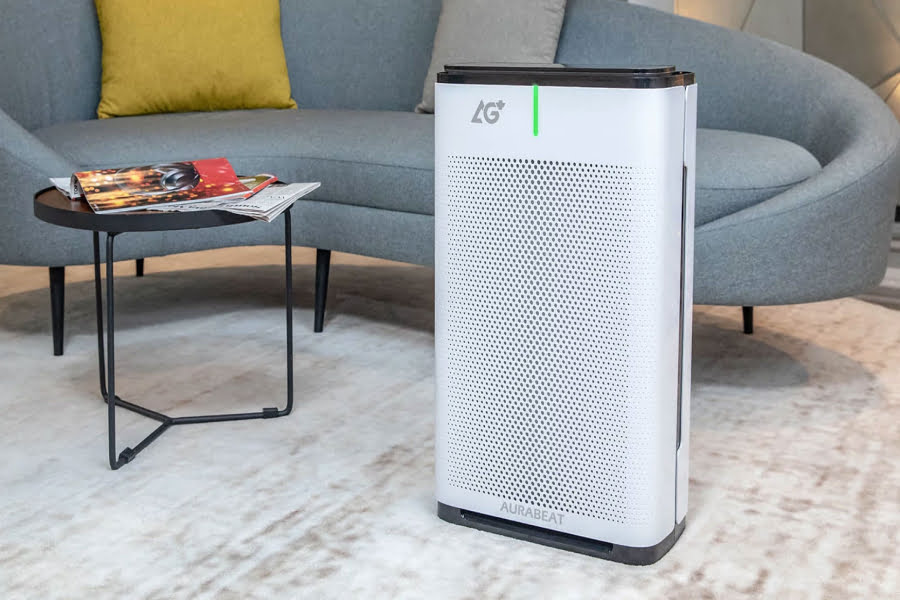 Air purifiers are considered an important device these days for personal wellbeing. The efficient and effective filtration system and the air channel paths help the device bring down the PM 2.5 ratings to acceptable levels within few minutes. This will offer improved air quality for improved living. You can get it online platform or in shops.
Wireless Glucose Monitor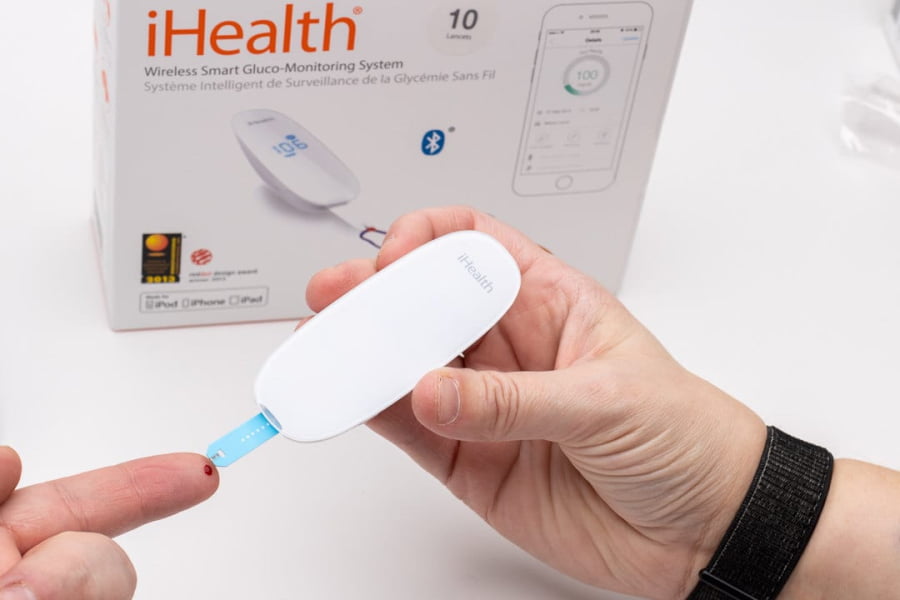 The Wireless Smart Gluco-Monitoring System is an FDA-approved glucometer that measures the glucose levels in the blood and displays them on your smartphone. It helps to track the blood glucose level so that immediate action can be taken in times of danger.
Portable and Inexpensive Pain Relief Devices
They are safer than pain killers as they eliminate the side effects of medicines by reducing acute pain through the stimulation of muscles. These devices can be used on different body parts such as legs, shoulders, arms, and even on the lower abdomen. In this case, you may not require a physician or any medical supervision before using them as they are quite easy to use. Examples of such devices include hot bags, massagers.
Conclusion
Everyone wants to stay fit and healthy in today's life. But achieving this goal takes a lot of time, patience, and effort. Eating well-balanced meals, complete rest and adequate sleep, and regular exercise should be regularly done to attain health goals.
The usage of healthy gadgets is an emerging solution that helps motivate people to work hard and strive more to improve health and wellness. Everything you need to stay fit is definitely put into the amazing tool where one can easily monitor daily activities. It is well modified and equipped with a lot of features that are designed to handle all your issues.