"You ain't ever had a friend like me!"

Genie
Without hesitation, I can say that the most cherishing and treasured memory of mine is watching the Disney movie, Aladdin, on the big screen. Previously, I didn't have any indication about Middle Eastern cuisine. And one such recipe we are going to talk about is the Sultan's Delight.
The movie, Aladdin, is set in the fictional city of Agrabah, based on the Iraqi city of Baghdad during the Persian Empire. Persian food is similar to Greek and Mediterranean cuisine, with fantastic aromatic spices and simple cooking techniques. So I dove in because I loved the idea of an innovative Turkish dish from the Cave of Wonders.
"Today's special moments are tomorrow's memories."

Genie
Hünkar Beğendi (The Sultan's Delight)
It is an old Turkish recipe going back a few hundred years to the Ottoman Empire. The name of this magnificently named Ottoman dish is Hünkar Beğendi, or Sultan's Delight. The Sultan for whom the dish was created in the 17th century was so ecstatic over it, and they personified his euphoria in the name. And how can you blame him? This Turkish dish, 'Sultan's Delight,' comprises of a creamy, mashed potato-like eggplant or brinjal puree with succulent braised lamb meat on top.
Aladdin And Sultan's Delight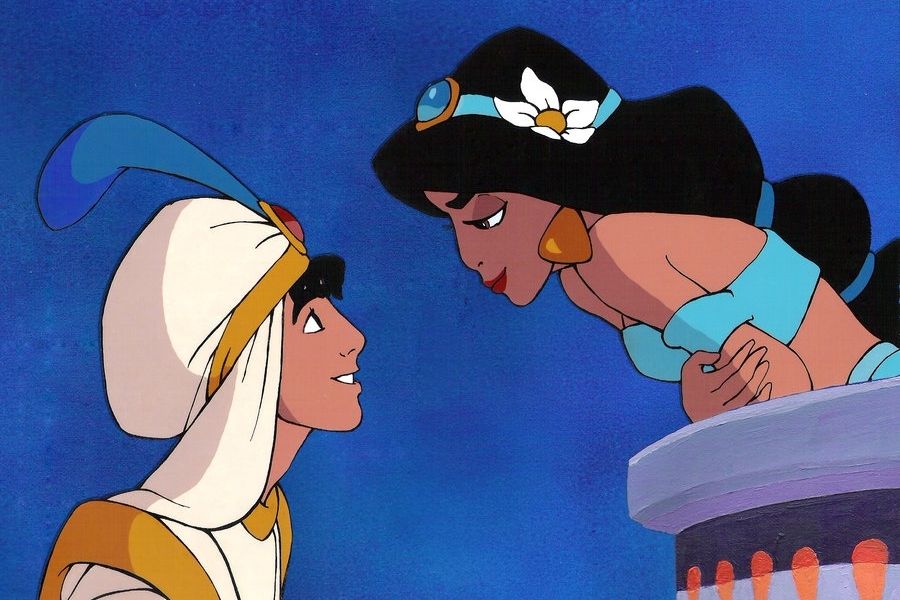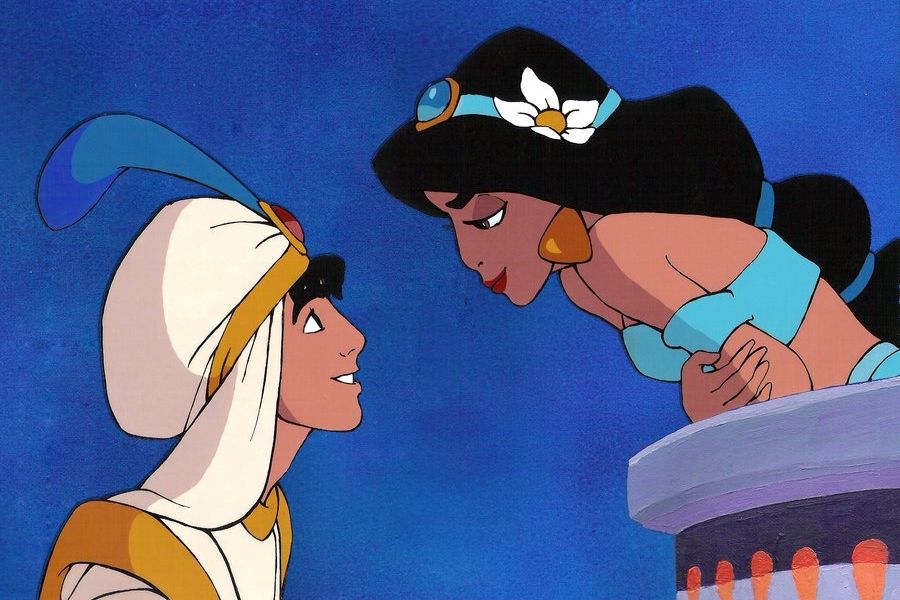 "It's all so magical."

Jasmine
Jasmine was the most favorite cartoon character in my life. Jasmine and Aladdin adore this dish after a long magic carpet ride. I was inspired to eat this dish after watching Aladdin.
The contrast between the meltingly tender lamb, cooked in a simple but richly flavored stew, and the smoky aubergine (brinjal) cheese sauce is exquisite! When my mother used to make this, I would swoon over the hot aubergine cheese sauce as a child. It was a real battle not to avoid dipping a spoon in for just another taste as my mom used to serve it up!
I visited Turkey a few years back and made certain that I seek out this Sultan's Delight. Over the years, it has come in many guises: very red tomato gravy, meatballs over the Beğendi, and a couple of times, even with chicken, which is quite common.
Cooking Hünkar Beğendi (Sultan's Delight) At Home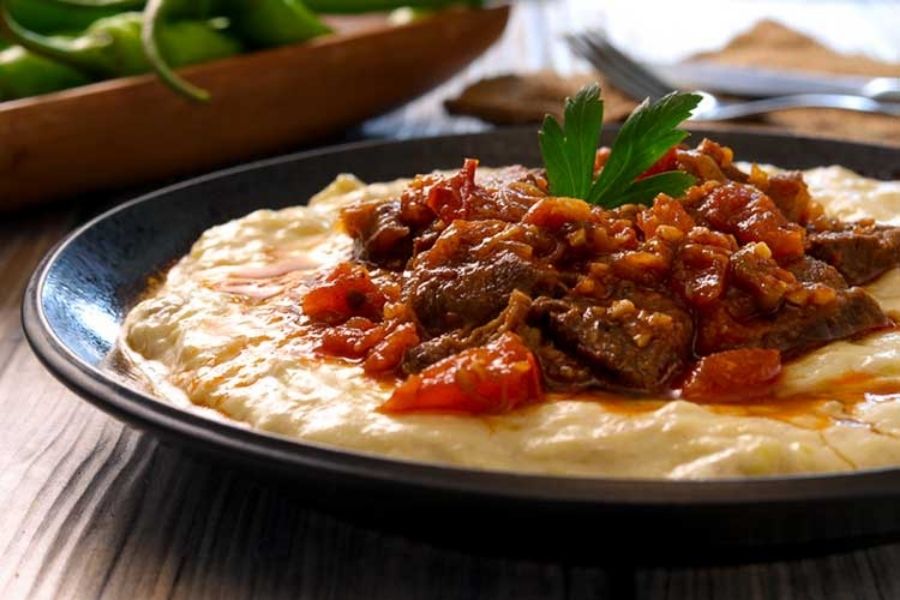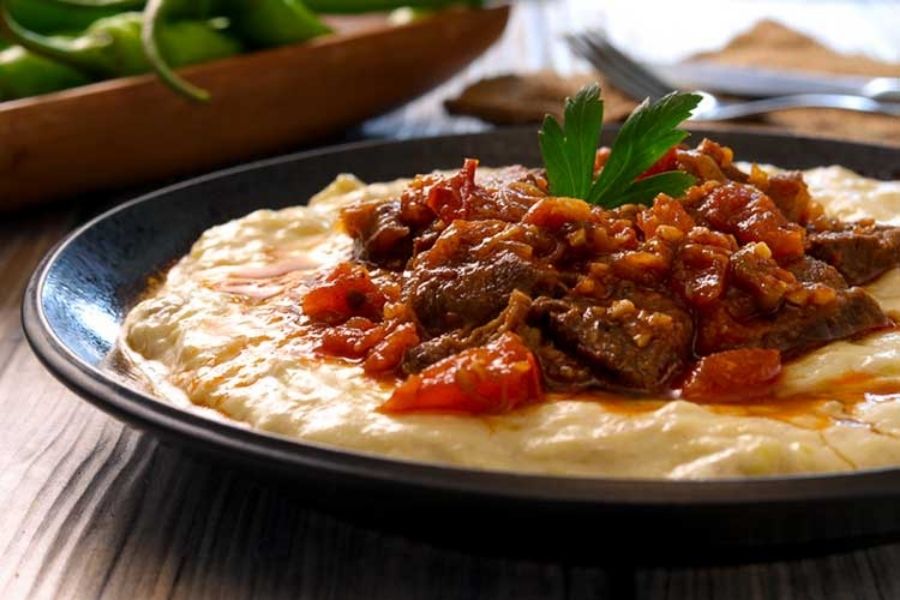 Hünkar Beğendi is a very easy recipe to prepare. There are two parts to the recipe.
the lamb stew
the Beğendi, the smoky aubergine cheese sauce
"Hey, it's only an eternity of servitude. This is love."

Genie
Ingredients
1 kg trimmed, boneless lamb leg meat, diced into small pieces
2 tbsp tomato paste
2 tbsp capsicum paste
3 garlic cloves, crushed
2 onions, finely chopped
3 bay leaves
4 tbsp olive oil
2 green capsicum, finely chopped
4 ripe tomatoes, diced
1 cup hot water
½ cup parsley, finely chopped
Aubergine/Eggplant purees (4-5 large eggplants)
¼ cup (35 g) wheat flour
1¼ cups (300 ml) milk
½ cup grated Turkish hard mature cheese (kasar/kasseri)
Nutritional Benefits Of 'Sultan's Delight'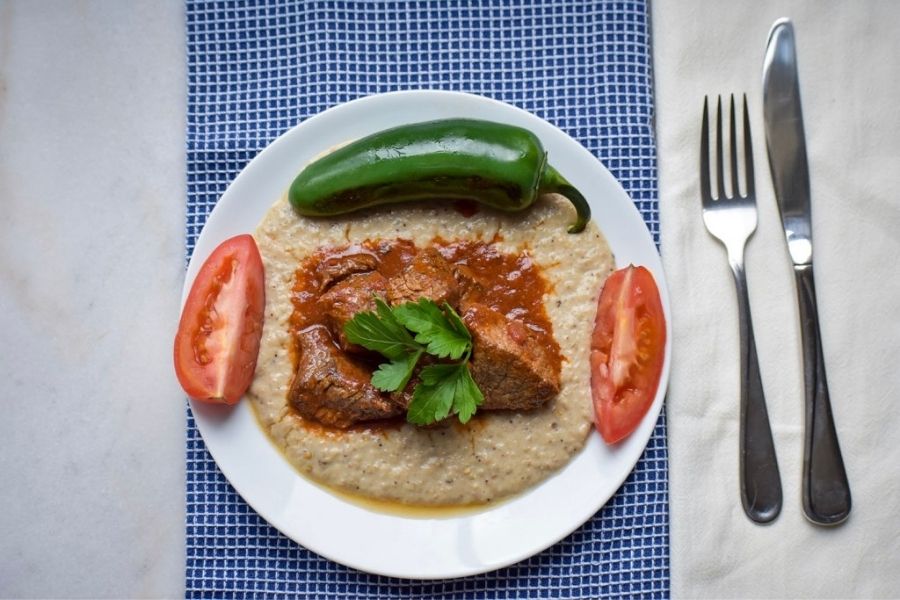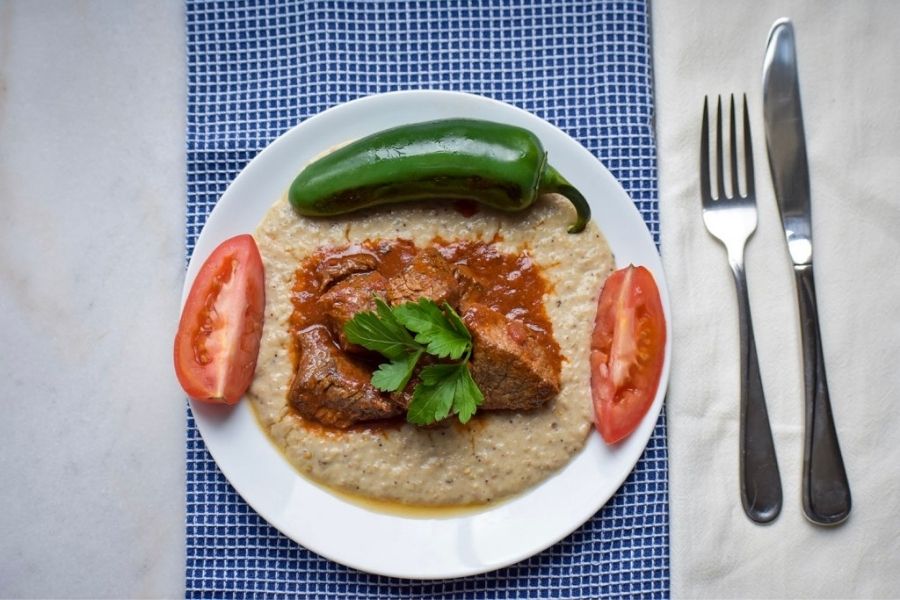 It is a protein-rich recipe. The main ingredients in Sultan's Delight recipe are:-
Lamb or sheep meat (goat and chicken meat can also be used)
Eggplant or brinjal
Turkish/Kasseri cheese
1. Lamb Meat
It is a good quality protein source and provides all nine essential amino acids our body needs for growth and maintenance. It is richer in iron compared to chicken or fish. Being rich in good quality protein and many vitamins and minerals, lamb can be an exquisite component of a healthy diet. Therefore, eating lamb may be beneficial for bodybuilders, muscle recovery in athletes, and post-surgery patients.
2. Aubergine/Eggplant/Brinjal
It has an abundance of vitamins, phenolics, beneficial phytochemicals, and antioxidants; it functions as a health promoter. Glycoalkaloids are plant metabolites found in eggplant which contain nitrogen. It inhibits the growth of the cells in culture (in vitro) and tumor growth in vivo.
3. Kasseri Cheese
Cheese is an excellent source of calcium, fat, and protein. It also contains good amounts of vitamins B12, vitamin A (riboflavin), zinc, and phosphorus. Aged kasseri cheese is rich in vitamin K2, a vitamin known for decreasing cancer cells' proliferation.
The other ingredients this mind-blowing dish has to offer are tomatoes, capsicum, parsley, and garlic, which are rich in dietary fiber, vitamin A, C, E, B6, and folic acid.
My focus as a mother is how to cook smart, efficiently, and healthy with the beautiful ingredients this delightful Turkish dish 'Sultan's Delight' has to offer!