Popeye, the Sailor Man, a fictional muscular American cartoon character, made his debut in 1929 in a comic strip called "Thimble Theatre" and jumped to animated cartoons in 1933. Popeye and spinach, his favorite food, together influenced children and emphasized eating healthy green leafy vegetables to boost your body.
Origin of Popeye
Over the years, Popeye has also been seen in comic books, TV cartoons, video games, several advertisements, various products, and the live-action film in 1980. TV Guide in 2002 ranked Popeye at number 20 on its list of "50 Greatest Cartoon Characters of All Time". From the 1950s until the 1980s, Popeye appeared in 29 locally produced children's TV programs.
Initially, Popeye used to get "luck" by rubbing Whiffle Hen's head. From 1932, he was getting his "strength" by consuming spinach instead.
The Storyline Of Popeye
In every show of Popeye's cartoon, he unvaryingly puts himself into a hopeless situation. After which (usually after getting beaten), spinach can become available, and Popeye quickly pops open the can and swallows its contents. After consuming spinach, the physical strength of Popeye instantly turns into a superhuman, and he comes out of the situation and rescues Olive Oyl from some terrible situation.
In his animated cartoon series, his pipe is also very versatile, through which he sucks in spinach sometimes. In the year 1987, Popeye and Son came featuring a married couple of Popeye and Olive with Popeye Jr. (their son) who does not like spinach's taste, but sill he eats the spinach to boost his strength.
Retailed Foods And Beverages Of Popeye
Popeye's spinach, with Popeye's mascot on its can
Popeye-shaped spinach macaroni
Popeye's supplements
Popeye-branded "candy cigarettes" ("Popeye Candy Sticks")
Popeye branded energy drink
The Commercials Of Popeye
Dr. Pepper
Cocoa Puffs cereal 
Instant Quaker Oatmeal
Knorr's Soup
Campbell's Chunky Prime Rib And Vegetables
La-Piara Iron Butter
Minute Maid Orange Juice
Impact Of Popeye And Spinach On Kids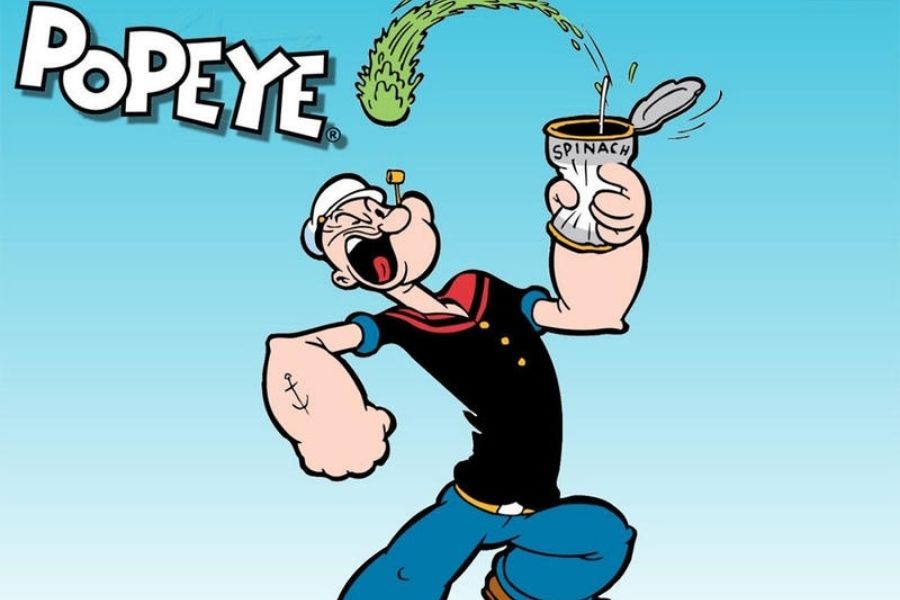 Experts observed that the kids, who regularly watched Popeye gobbling spinach afore his fights with Bluto (Popepe's rival), doubled their intake of vegetables, thus quoting the outcomes of a study published in the journal Nutrition and Dietetics. A study in 2010 also showed an increment in children's consumption of vegetables after watching Popeye TV cartoons.
Popeye's love for spinach and his popularity was fabulous. Popeye was credited in the U.S for a 33 percent rise in spinach consumption, boosting spinach sales, thus saving spinach industries in the 1930s, as indicated by the Comics Kingdom.
Events And Honors For Popeye
In 1937, a statue in honor of Popeye and Popeye's creator, E.C. Segar, was erected in the Crystal City of Texas, also known as a spinach-growing town, to positively impact the eating habits of America, making the cartoon character of Popeye ever immortalized in hearts of the public.
In honor of the 75th-anniversary of Popeye, the Empire State Building is illuminated with green lightings on January 16–18, 2004, on the weekends as a tribute to Popeye's love for spinach.
Nutritional Significance Of Spinach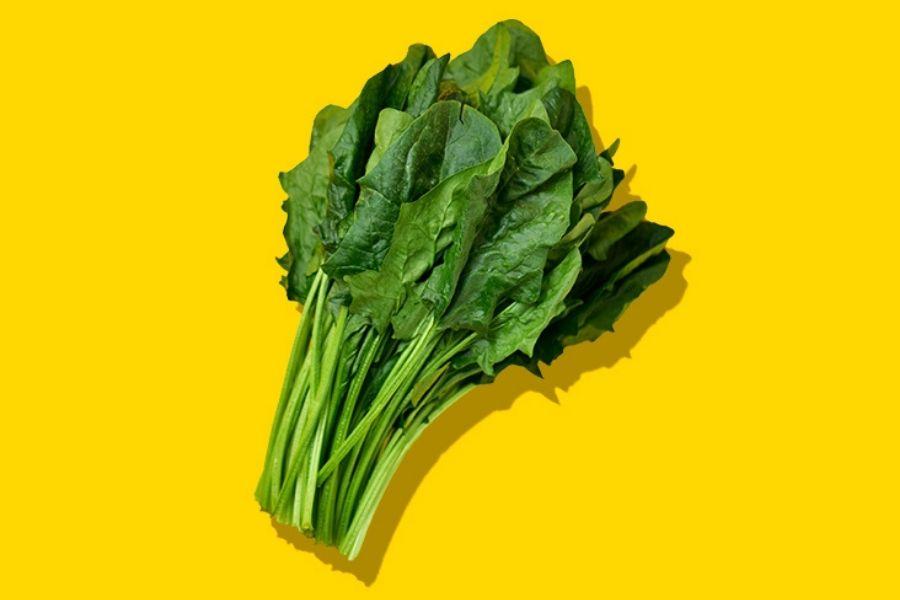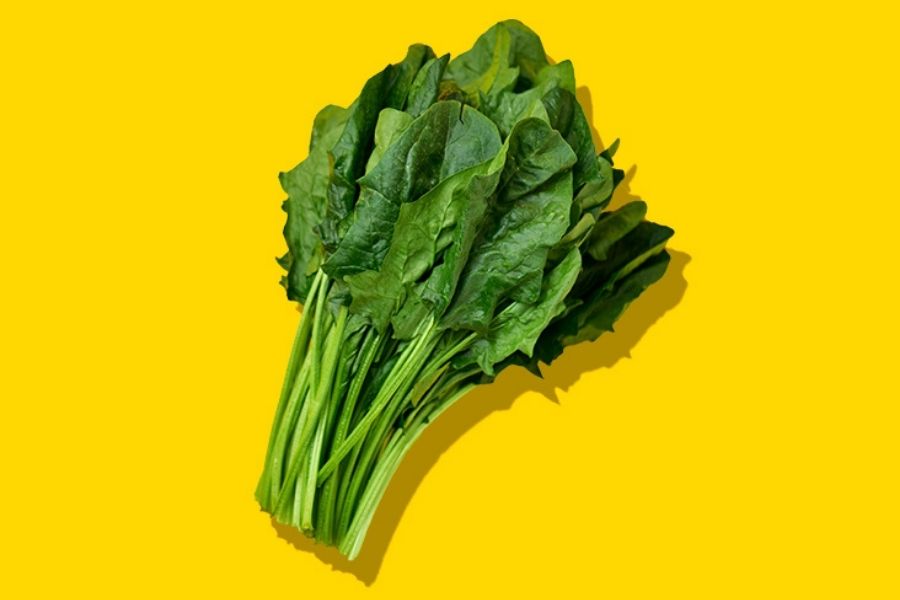 Spinach is a versatile vegetable; it can be consumed raw or cooked. It is available in fresh, frozen, or canned forms.
The superfood spinach is a low-calorie package loaded with tonnes of nutrients.
Spinach has abundant vitamin A, vitamin K, vitamin B6, vitamin B1, vitamin B2, vitamin E, vitamin C, folate, manganese, copper, calcium, magnesium, and iron.
Spinach is also known as a great source of zinc, phosphorus, choline, and dietary fiber. 
Spinach comprises a rare and beneficial combination of phytonutrients, antioxidants, flavonoids, and carotenoids. 
Health Benefits Of spinach
The potential health benefits of spinach include:
Improving blood glucose control.
Increasing insulin sensitivity.
Preventing oxidative stress-induced in diabetic patients.
Preventing anemia and cancer.
Improving bone health.
Reducing asthma symptoms.
Lowering blood pressure.
Promoting digestive regularity.
Improving healthy skin and hair.
Lowering the risk for heart disease.
"Popeye says to boost one's health potential; spinach is an easy food to be added to one's diet."