What is Gestational Diabetes Mellitus (GDM)?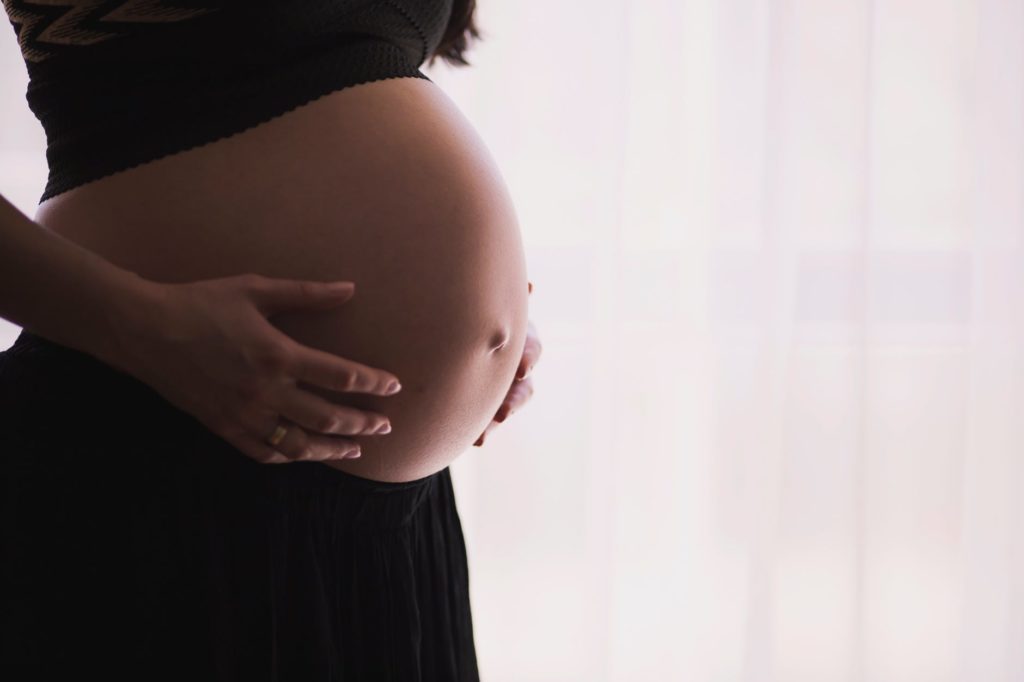 Gestational diabetes is diabetes diagnosed first time during pregnancy. When a pregnant woman who is not known to have diabetes before pregnancy has blood sugar levels above a certain level, she is diagnosed as having gestational diabetes. It includes diabetes present but not diagnosed from before pregnancy.
GDM may reflect pre-existing undiagnosed hyperglycemia, and Asia makes the largest contribution to the escalating number of affected young women globally. Since much fetal programming occurs during early pregnancy, prevention should be started before conception, adequate maternal micronutrition being crucially important.
The pregnancy hormones oppose the action of insulin so there is development of insulin resistance. Most women are able cope-up this insulin resistance during their pregnancy. Some women are unable to cope-up due to the risk factors for GDM such as being overweight, having a family history of diabetes or being older. These women may develop gestational diabetes.
What are the risk factors for GDM?
Overweight (BMI >= 23)
Obesity (BMI >=27.5 )
Advanced maternal age at the time of conception (>35 years)
History of GDM
Giving birth to a baby weighing >3.5 Kg
Polycystic ovary syndrome
Strong family history of type 2 diabetes, prediabetes
Physical inactivity
History of CVD
The Danone Baby Nutrition 7th Asia Pacific Nutrition Symposium
Early Life Nutrition: From Science to Clinical Practice
Interestingly, most of the risk factors are related to the mother and are present prior to pregnancy, which provides a potential for pre-pregnancy intervention to alter risk and hence GDM incidence. Diabetes is diagnosed at an earlier age in the developing countries and occurs at lower BMI. It also appears that many of the GDM mothers in South Asian Indians may have undiagnosed diabetes from before pregnancy. The current urban lifestyle is characterized by increasing age at pregnancy, psychosocial stress, and obesogenic environment, which act as precipitating factors for GDM.
Why should we treat women with GDM?
If not treated GDM may result in problems for both mother and baby.
Complications for the mother:
High blood pressure
Cesarean section
Preterm labor
Risk of type 2 diabetes after delivery
Risk of developing cardiovascular disease
Complications for the baby:
Higher size
Hypoglycemia after birth
Jaundice after birth
Risk of injuries during normal vaginal delivery, due to higher size
Trouble in breathing
The risk of being overweight/ obese in childhood
The risk of developing type 2 diabetes in the future
All pregnant women should gain some weight during pregnancy. The amount of weight to gain depends on the weight before becoming pregnant.
Pre-pregnancy BMI Recommended weight gain
<18.5 Kg/m2 12.5-18 Kg
18.5-24.9 Kg/m2 11.5-16 Kg
25-29.9 Kg/m2 7-11.5 Kg
>=30 Kg/m2 5-9 Kg
Who should be screened for GDM?
All pregnant women should be screened at the first visit to the antenatal clinic. Screening in early pregnancy is done to see if the woman already has diabetes that she does not know about it. Screening can be done using plasma glucose, HbA1C (glycosylated hemoglobin) or an oral glucose tolerance test. If one of the results is higher than the values given below, the woman should be should be treated as having diabetes before she became pregnant.
| | | |
| --- | --- | --- |
| Diagnostic criteria | WHO (2006) ADA (2005) | IADPSG |
| Fasting | ≥ 95 mg/dl | ≥92 mg/dl |
| 1-hour | ≥180 mg/dl | ≥180 mg/dl |
| 2-hour | ≥155 mg/dl | ≥153 mg/dl |
| HbA1C | >=6.5% | —– |
All women who have normal levels in early pregnancy after testing should be screened again between 24-28 weeks of the pregnancy. Women who have normal results but are at high risk for GDM should be retested at 32 weeks.
Management of GDM:
The five important cornerstones for management of GDM are as follows: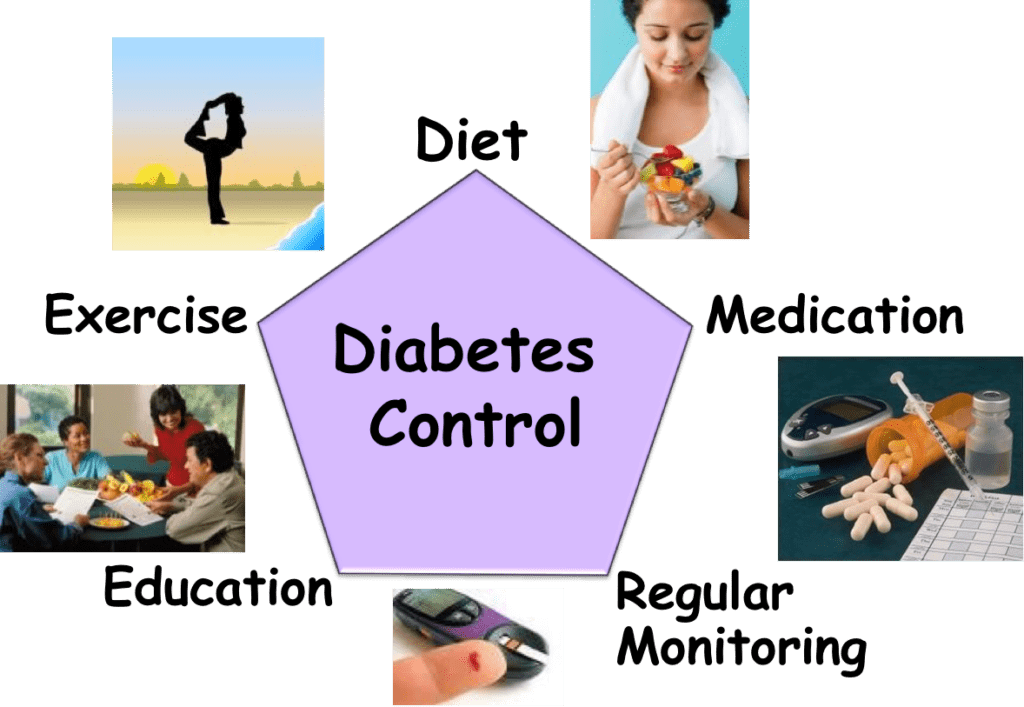 Self-monitoring of blood glucose and BSL targets:
Diet and exercise:
One of the key factors in managing GDM is healthy eating.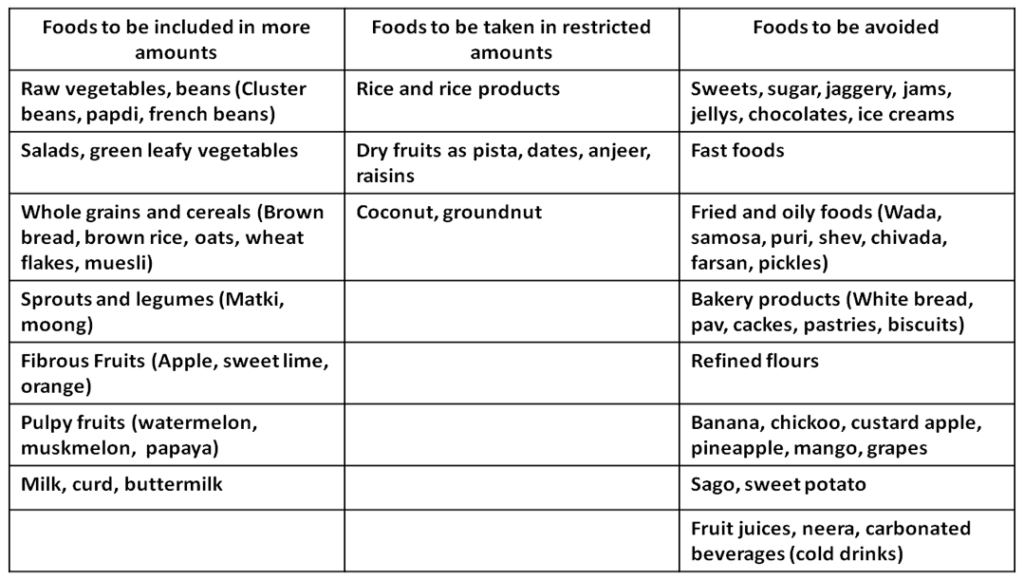 Exercise:
Any physical activity is better than not doing any physical activity during pregnancy.
Be as active as possible.
Indulge in household work such as cooking, cleaning,
Walking for 10-15 min three times a day.
Some simple upper body exercises while sitting on the chair
30 min aerobic activity
Weight training or relaxation exercise
Yoga & Pranayam
Some cautions about exercise:
Doing exercise while lying flat on the back should be avoided.
Exercise should be stopped if contractions are felt.
Avoid doing vigorous physical activities during pregnancy.
Monitor blood sugar levels if you are taking insulin as a treatment for pregnancy.
After the baby is born:
All women should be encouraged to breastfeed.
Women will have their blood sugar levels tested after delivery-in GDM blood sugars return to normal after delivery and insulin will no longer be needed. In case of some women the blood sugar will not return to normal will not return to normal level after the baby is born. They should follow guidelines for healthy eating and medications to keep their blood sugar levels in the normal range.
The risk of developing diabetes in the future is high, therefore women should be encouraged to follow a healthy lifestyle. This will help to achieve a healthy body weight.
All women need to check their blood glucose levels between 6-12 weeks after delivery. If the blood sugars are normal then they should check blood sugars again after 3 months of delivery by doing an OGTT. If the blood sugar levels are normal at 3 months then they should be checked every 6 months thereafter.
Future pregnancies:
Women should plan their future pregnancy. They should be educated on birth control methods to ensure they do not become pregnant before they want to and only when the woman is ready and in optimal health.
Women should be encouraged to achieve a healthy weight prior to becoming pregnant again as this can decrease the risk of developing GDM in the second pregnancy.
Prior to becoming pregnant, blood glucose levels should be checked and there should be consultation with a doctor to make sure the woman has not developed diabetes.
Prevention of future Diabetes: