"Thanksgiving" a beautiful festival of gratitude! In the early morning…what wakes you up?? Sun rays that knock our windows spreading golden bright light all over..!
Once we open the window…we have got many things to explore… the trees, colorful flowers, singing birds, etc… All this is a blessing from GOD…
When it comes to nutritionally rich foods, all that pops in our head is a beautiful basket of fruits and vegetables.
Not just that, but we are blessed with a lot of other food options in cereals and protein group that is full of nutrients.
In childhood times, all of us have been taught to say "thank you" to each of that person who offers chocolates and candies.
Say thank you this Harvest Festival
We are receiving infinite blessings from God almost every day. Food is one of the forms of His blessings.
So, "Harvest festivals" are celebrated as a token of "thanks" for the blessings of harvest from God.
The occasion is celebrated in almost all parts of India with different names for festivals… Although the names differ at different places, the feeling of appreciation and gratitude remains the same…
Harvest festivals are celebrated with traditional foods and family gatherings.
Few Nutritionally rich Indian recipes associated with harvest festivals:-
"Lohri" in Punjab state –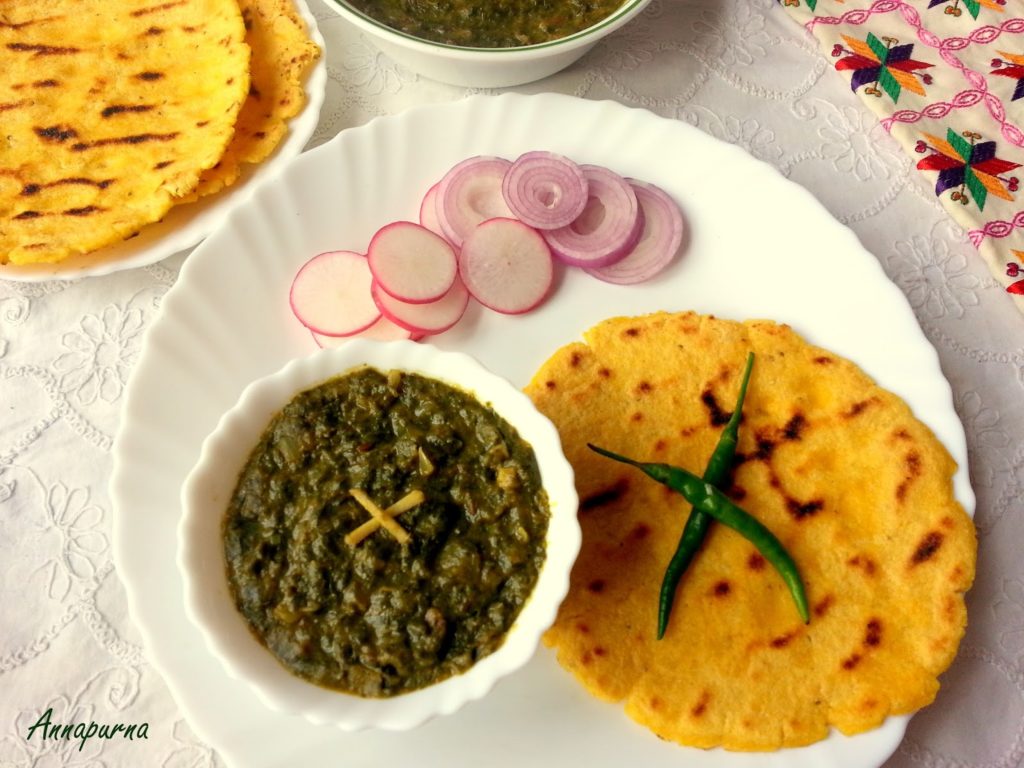 A harvest festival celebrated in Punjab state as Lohri.
The most popular Punjabi recipe for the occasion is "sarsoon ka saag and makke ki roti" (that is – mustard leaves with other green leafy vegetables served with maize roti). This traditional recipe is rich in proteins and fiber and also provides nutrients like folic acid, iron, calcium, B complex vitamins, and beta-carotene. This beautiful combination is ideal for the winter season and is a complete food packed with all the necessary nutrients.
"Bhogi" in Maharashtra –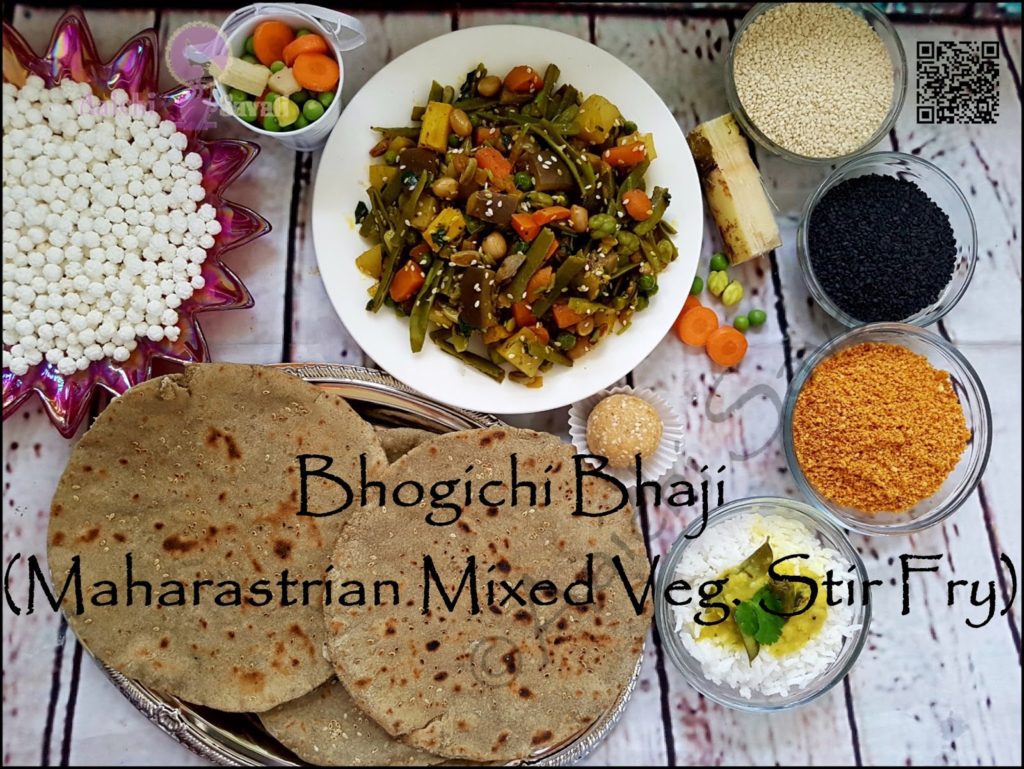 A day preceding "Makar Sankranti" is "Bhogi". A special vegetable is cooked on this day which is called "Bhogi chi bhaji"(Bhogi vegetable"). It's a mixed vegetable that includes carrot, potato, brinjal(eggplant), broad beans, lima beans, drumsticks, green peas, green chickpeas among others. It is seasoned with sesame seeds and mustard seeds. It is served with "bajra" (pearl millet) bhakri, which is suitable mainly for the winter season. Again, this traditional recipe is a complete food providing nutrients like complex carbohydrates, proteins, omega 3 fatty acids, iron, calcium, vitamin A, vitamin E, vitamin C, folate, and also B complex vitamins.
"Bihu" in Assam-
On this occasion people in Assam pray to God for a prospering and flourishing harvest season. A traditional recipe prepared is "Dhekia xaak". Dhekia is an edible vegetable fern found at roadsides or banks of streams. The vegetable is prepared in many ways using either potato, onion, mustard seeds. In some variations of the recipe, egg can also be added. Also, spinach or colocasia or other green leafy vegetables, tomato can be combined with dhekia. This traditional recipe is rich in nutrients like folic acid, potassium, vitamin A, C, and dietary fiber. It can be served with roti or paratha.
"Thai Pongal" in Tamil Nadu-
A harvest festival dedicated in appreciation of blessings from God "Sun" for a successful harvest. A traditional recipe called "Ven or Khara Pongal" is prepared on this special occasion. Ingredients mainly include moong dal and rice which are pressure cooked. They are then sauteed with mustard seeds, cumin seeds, turmeric, black pepper, roasted peanuts, chopped cashews etc. The recipe provides carbohydrates, proteins, iron, folic acid, small amounts of B complex vitamins and trace minerals.
We are blessed with such a rich culture and heritage. Our ancestors have designed our traditional recipes for us so wisely that is suitable for a particular place, climatic conditions and which fulfill all our nutritional requirements!