Whether you're about to begin or have just done your workout, you should drink something to keep hydrated. Pre-exercise beverages from a water bottle offer energy and power for a sweaty workout, while post-workout drinks relax the body. Yet, this does not exclude you from drinking while exercising; rather, you must be careful about what you drink.
Pre-workout beverages are designed to be drunk 15-45 minutes before your exercise and contain substances that will help you sweat harder and longer.
Here are 18 pre-workout drinks to consume:
1. Coffee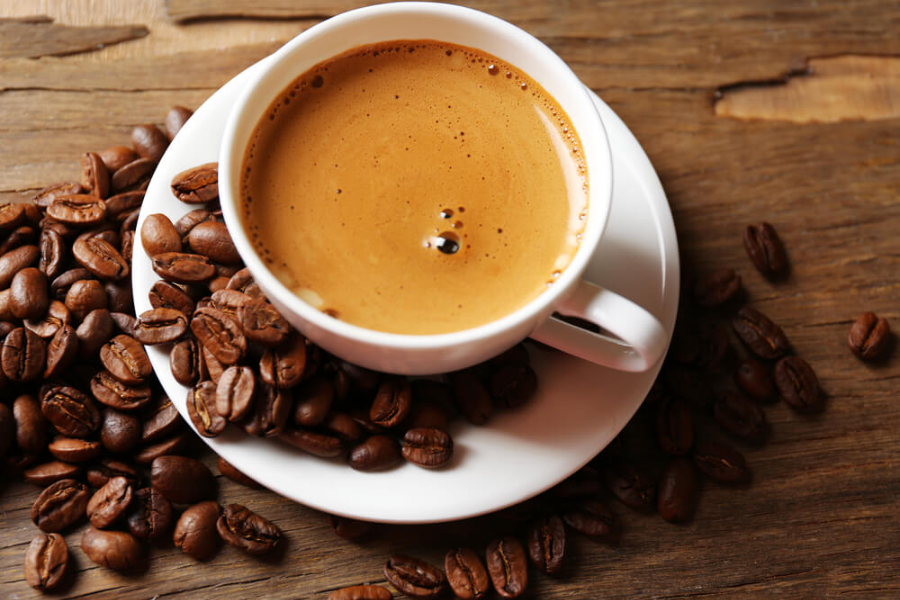 It contains a lot of caffeine and is an energizer, so drinking it before you start your workout can help you stay awake and decrease exhaustion. Caffeine 30 minutes before exercise enhances fat oxidation during exercise. It also enhances awareness and helps you stay concentrated while exercising. Furthermore, it alleviates muscular discomfort after strenuous activity by making you feel invigorated.
2. Green Tea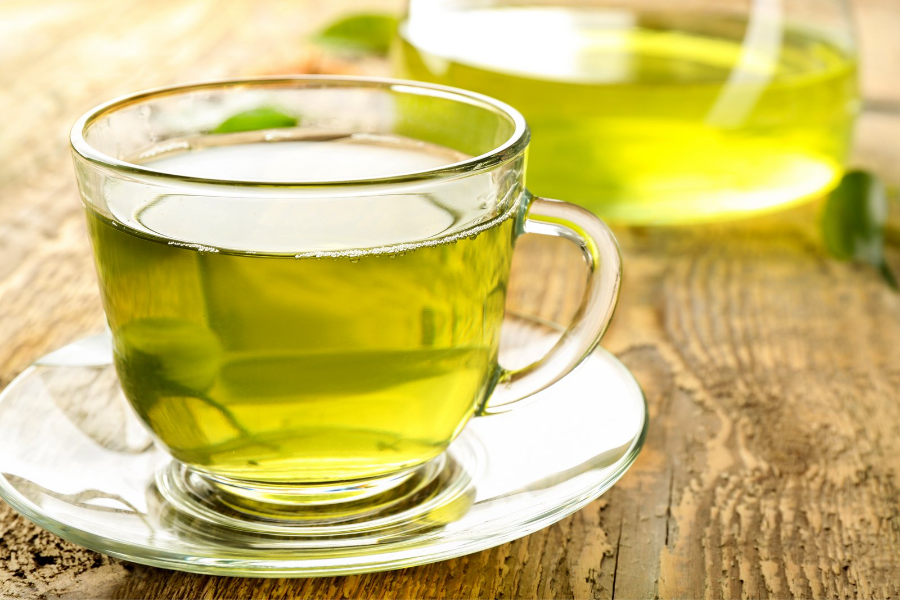 Green tea, an excellent source of caffeine and L-theanine, improves alertness and focus while increasing energy levels. The drink is high in antioxidants, and drinking it an hour before going out will keep you from feeling weary. It improves performance by increasing whole-body fat utilization during a workout. It may also boost fat burning and decrease muscular injury.
3. Oranges with Lime Juice and Grapes
Orange and lime juice are high in vitamin C, whereas grapes are high in natural carbohydrates. A drink made with oranges, green grapes, and lime juice and topped with toasted cumin seed powder may help you perform better throughout your workout. Eating this potent fruit punch 30 to 60 minutes before hitting the gym may aid in muscle regeneration and increase nitric oxide levels in the body.
4. Beetroot Juice with Lime and Himalayan Salt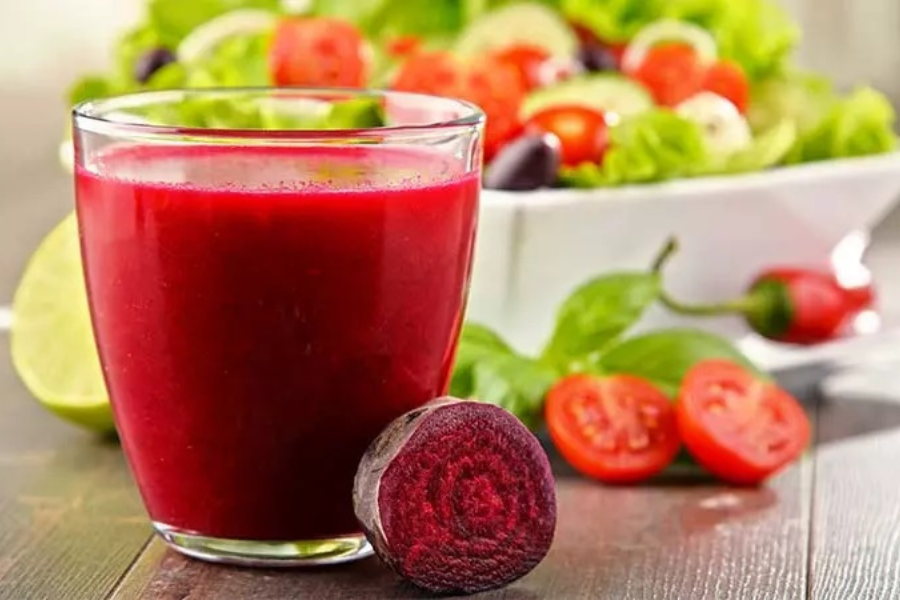 Beetroot, one of the most nutrient-dense vegetables, includes nitrate, which has been shown to boost workout performance. Nitrate promotes blood flow by increasing muscular contraction and vasodilation. Drinking beetroot juice with lime boosts blood and oxygen flow to weary muscles, increasing endurance and allowing you to work out for longer periods of time.
5. Peach Cobbler Pre-Workout Drink
Peaches give a delicious taste to your smoothie, while oats keep it full. This recipe calls for vanilla whey protein, sliced peaches in juice, and a package of maple and brown sugar-flavored instant oatmeal. This healthy drink has 305 calories, 24 grams of protein, 49 grams of carbohydrates, 2 grams of fat, and 3 grams of fiber.
6. Cocolina
Cocolina is made up of only two ingredients: coconut water and spirulina powder. Coconut water is high in potassium, which keeps cramps at bay during workouts, while spirulina is high in protein, amino acids, potassium, B vitamins, and magnesium. This pre-workout drink is extremely light, making it ideal for days when you need a quick snack.
7. Juice of Beets, Carrots, Apples, and Ginger
Beetroot juice contains nitrate, which expands blood vessels, decreasing blood pressure and allowing for increased blood flow. Furthermore, it minimizes the quantity of oxygen your muscles use during activity, making beetroot juice an excellent supplement to your pre-workout drink. In addition to beets, you can have carrots, apples, ginger, and lemon, among other nutritious components.
8. Banana-Walnut Bliss Smoothie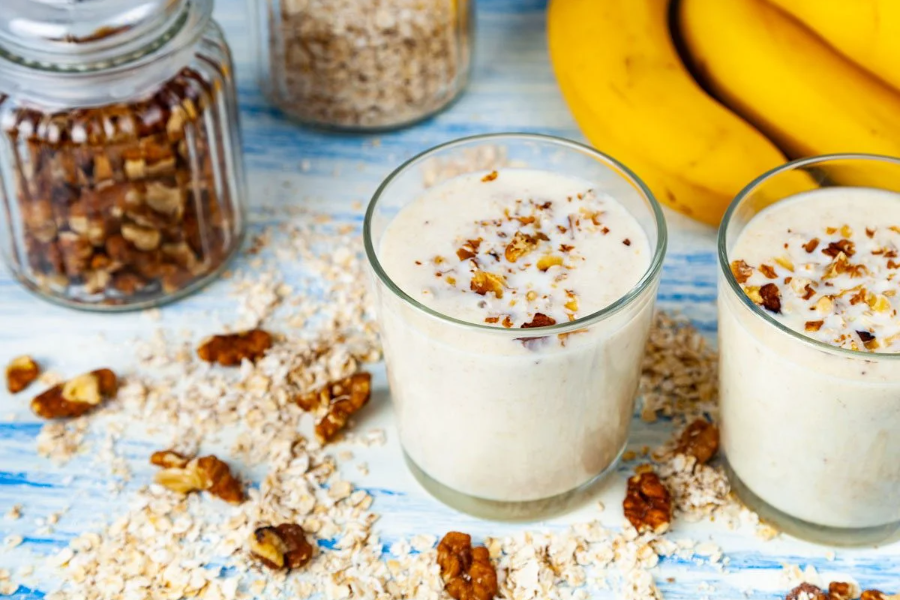 This will give you a boost of energy before you hit the gym. Bananas are high in potassium, which assists in nerve and muscle function, and carbohydrates, which provide you with the energy you need to finish your sweat session. The dish makes two meals, each having 227 calories, 10 grams of protein, 5 grams of fat, 37 grams of carbohydrates, and 2 grams of fiber.
9. Chocolate Shake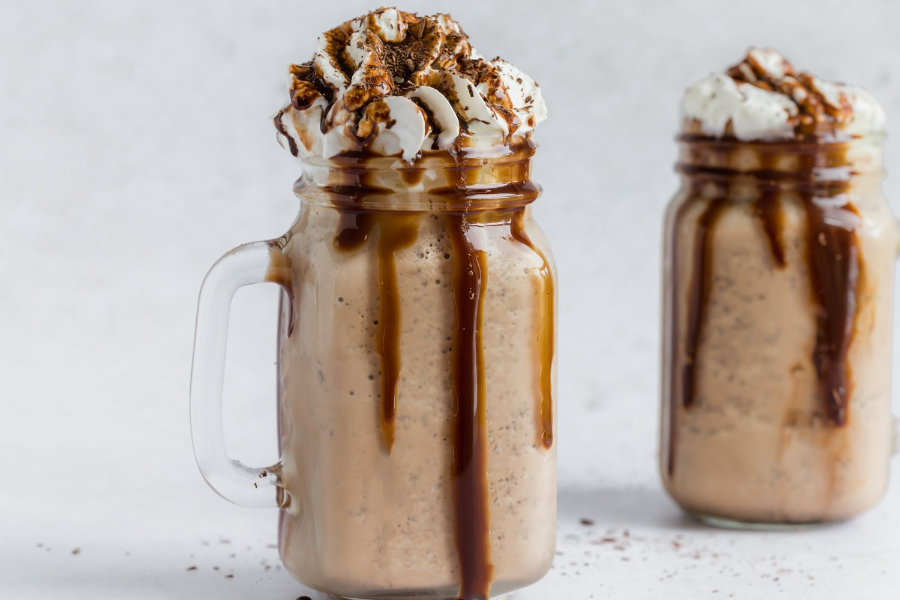 Tofu and chocolate may seem like an odd pairing, but they complement each other nicely. Don't worry; this shake doesn't taste anything like tofu. The tofu, on the other hand, plays an important function in this drink, giving protein and a creamy, pudding-like texture. One serving includes 240.8 calories, 6.1 g of fat, 45 g of carbohydrates, 6 g of fiber, and 13.4 g of protein.
10. Soy Protein Shake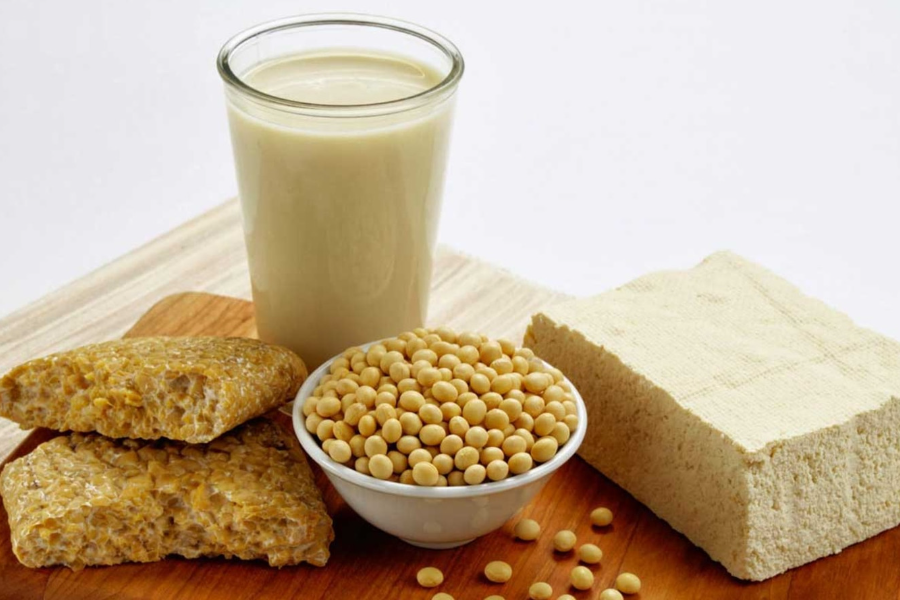 Fans of peanut butter will like this soy protein smoothie (Spiru-Tein unsweetened powder works well), which also includes soy milk, bananas, and soy protein concentrate. Peanut butter has numerous health advantages. It'll keep you full, lower your risk of heart disease, and give you vitamins and minerals. It's also high in protein and can aid in muscle building and repair.
11. Chia Berry Juice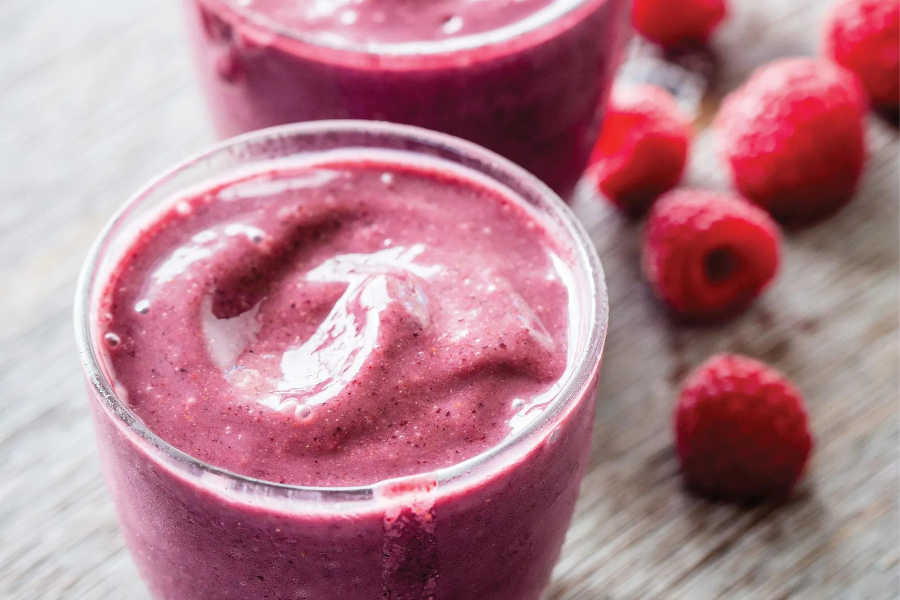 Berries are high in antioxidants and natural carbohydrates. Blueberries' polyphenolic content has antioxidative properties and helps to reduce post-exercise muscular tiredness. Research on runners in Korea found that supplementing with blueberries improved workout performance significantly. Chia seeds are high in protein and dietary fiber.
12. Coconut Water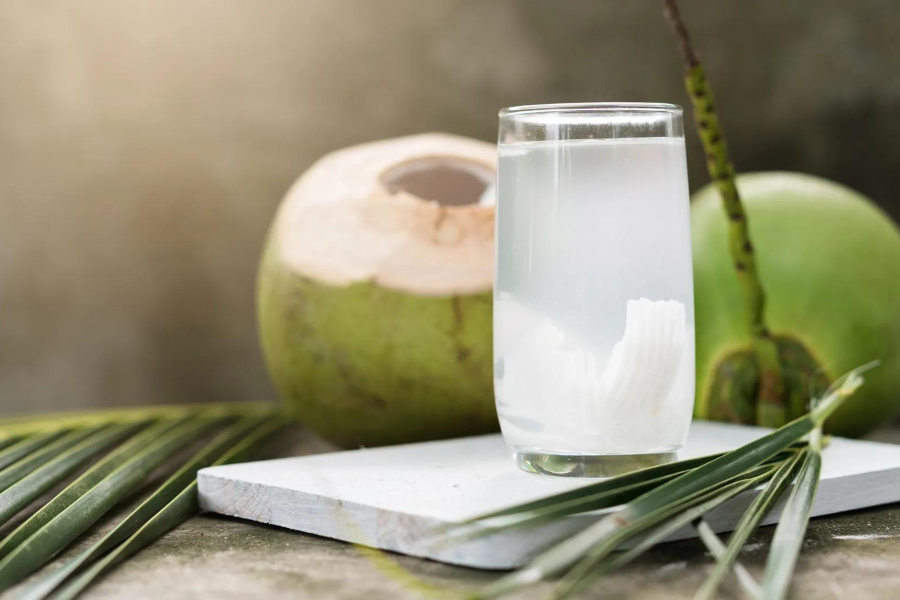 Coconut water is a natural electrolyte that replenishes lost salts and balances your body's electrolyte content. According to research, drinking coconut water might help the body rehydrate after exercise.
13. Cherry Lemonade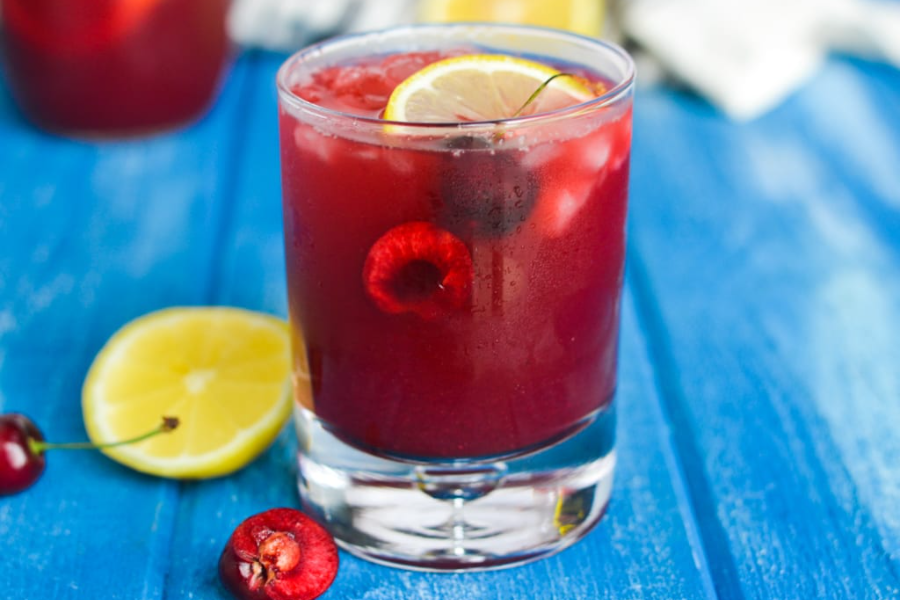 A single cup of cherries (138 g) has a lot of nutrients. According to research, cherries' antioxidant and anti-inflammatory qualities may give relief from post-exercise injuries and contribute to speedier muscle recovery. Make it a DIY pre-workout drink by adding lemonade.
14. Orange Energizer
Vitamin C is abundant in oranges and lime juice. Grapes are high in natural sugars, which provide your body with the glucose it requires before exercising. Due to its significant antioxidative and anti-inflammatory properties, purple grape juice increased runner performance by boosting time-to-exhaustion. Drink this 30-60 minutes before going to the gym.
15. Pomegranate Passion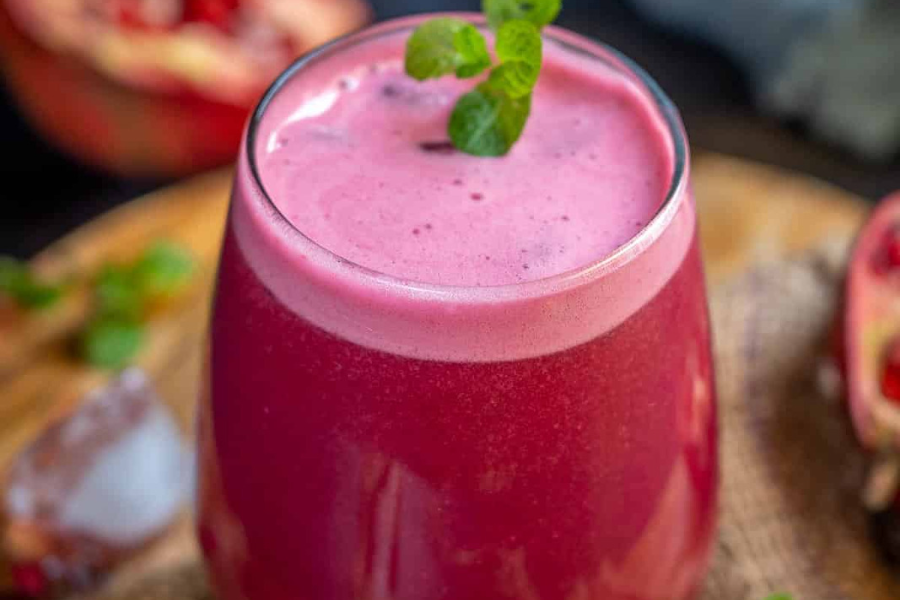 According to research, consuming pomegranate juice improves exercise performance and post-exercise recovery. To keep energetic and agile, drink it 30 minutes before going to the gym.
16. Watermelon Energizer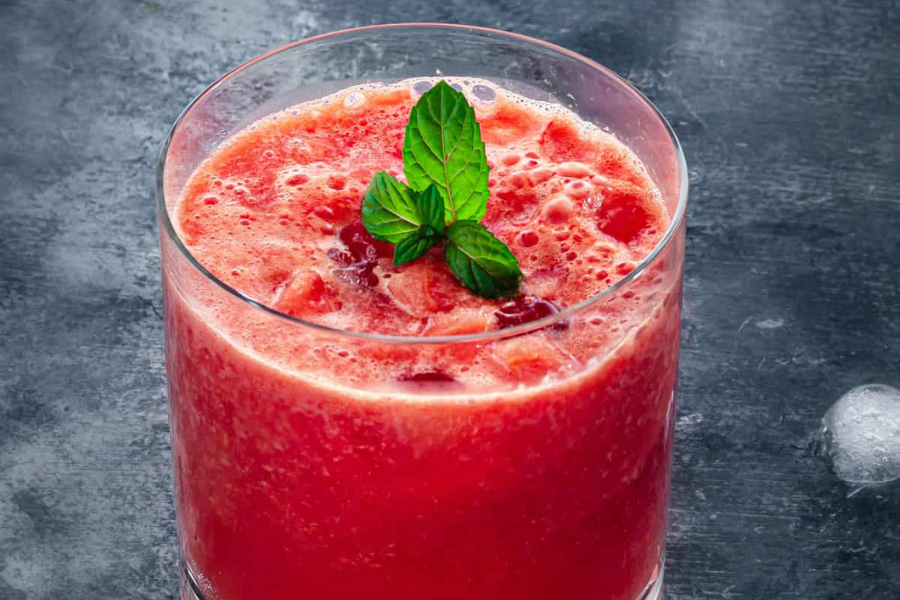 This drink is high in natural sugars and accessible chemicals such as lycopene and vitamins A and C. It also serves as an electrolyte balancer. Over the course of two weeks, a study of 20 male cyclists supplemented with watermelon puree found that it improved endurance exercise performance and boosted post-exercise antioxidant levels. Take it 45 minutes before or 5-10 minutes after exercising.
17. Banana Apple Juice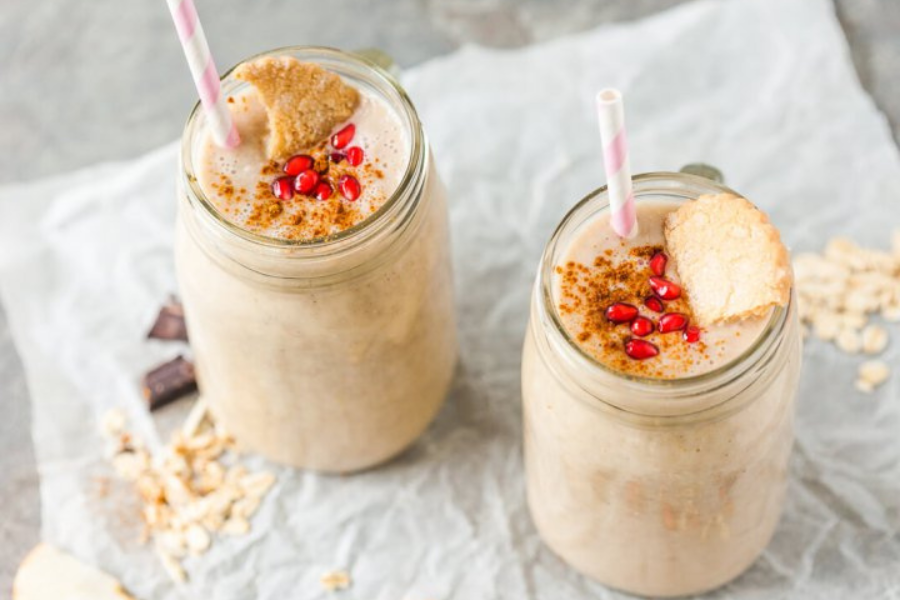 The banana is a multipurpose fruit that is abundant in vitamins and minerals as well as high-energy carbohydrates. One medium banana (around 118 g) contains 27 grams of carbohydrates, 3.1 grams of dietary fiber, and 105 calories. Consuming bananas before and during extended and intense exercise can improve performance.
18. Grapefruit Pre-Gym Drink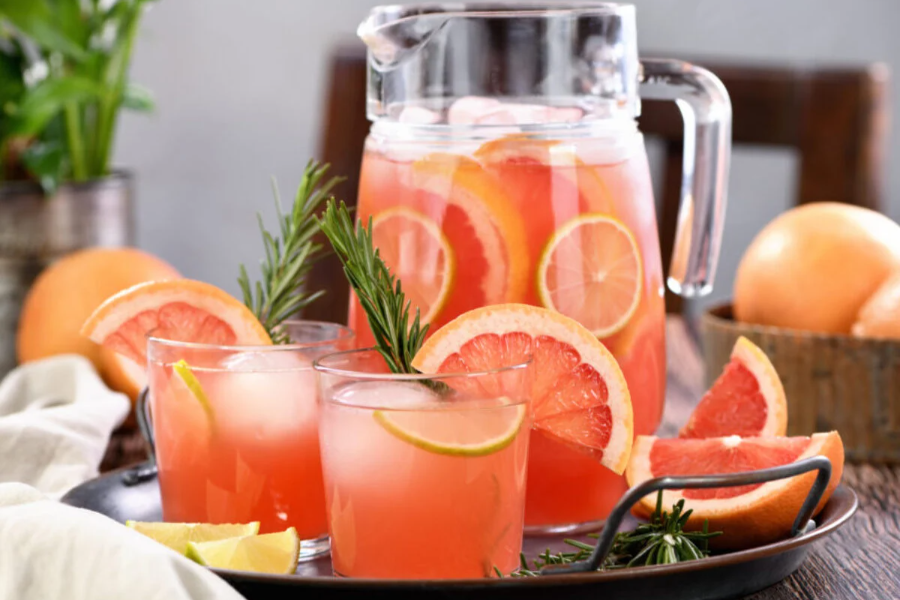 This beverage is high in water, electrolytes, and natural sugars. During exercise, it will keep you stimulated and hydrated (100 g grapefruit includes 88 g of water). Eat it 60 minutes before exercising.
Conclusion
Drinking before you begin your workout allows you to get the most out of it while drinking afterward calms your body. During exercise, you lose bodily fluid as perspiration evaporates from your skin. As a result, you should drink enough fluids when you sweat to lessen the danger of heat stress and preserve normal physiological function.
The sort of workout and your health will influence what you drink. Thus, consult with your dietitian or trainer to choose the finest exercise drink for you. A little aid can go a long way.