Indian laddus (Sanskrit लड्डुक) are a sphere-shaped sweet delicacy, often served during festive or religious occasions in our country. These delightful balls have a special place in everyone's heart. Many types of healthy Indian laddus are prepared during festivals and are also eaten as a snack.
About Chota Bheem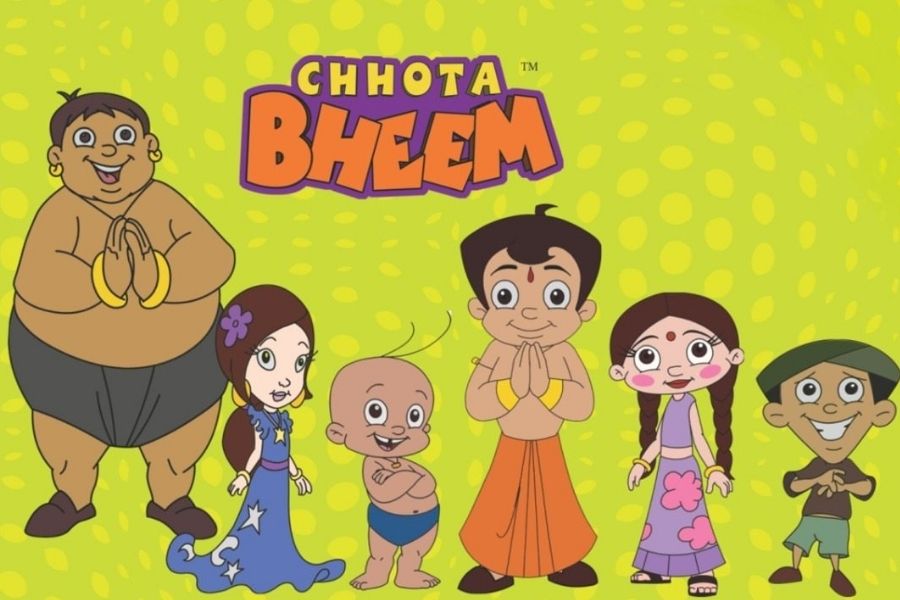 You ask any kid, "Do you like Pogo TV channe⁉️" Without wasting time, they all will scream, "Bheem Bheem Bheem, Chota Bheem." This young dhoti-clad cartoon character is strong, courageous, and intelligent. Today, he is a charismatic cartoon star giving life lessons to almost every Indian kid. All the episodes are highly relatable for children that show them the difference between right and wrong, how to tackle the crisis, etc.
Chota Bheem and his beloved friends Chutki (girl power), Raju (bald boy with two hair), and Jaggu (talkative blue monkey) are always together through every thick and thin. Envious Kalia (bully boy) and his minion pals, Dholu and Bholu, always plot to embarrass and defeat Bheem, but they never succeed. Three of them are friends of Chota Bheem. Together, they make intriguing and unique TEAM Dholakpur full of enthusiasm to solve mysteries and problems created by evils and demons harming Dholakpur or its inhabitants.
Helping the poor, needy, and those who can't help themselves are his attractive qualities admired by everyone. Bheem and his friends love to eat laddus, the energy source to stand up against the evil in their world and do not back down.
About Laddus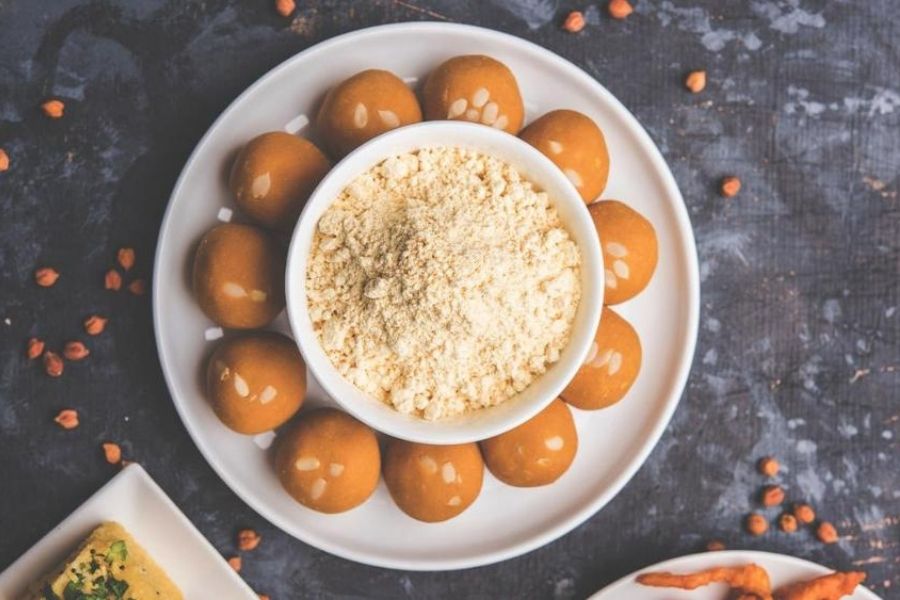 Laddu, a traditional treat, is one of the most sought-after mithais prepared by many Indian households and offered by many sweet shops. Wheat flour, fat (ghee/oil), and sugar are the quintessential ingredients. You can prepare multi-nutrient laddu from various grains, legumes, or oilseeds, depending on the type of recipe you follow. We get to enjoy the best of laddus during the winter season.
Laddus made with medicinal food items are given to women during pregnancy; they help recover the lost nutrients in their body after giving birth and breastfeeding the newborn. Laddus are made with edible gum (gondh), whole wheat flour, desi ghee, sugar, and many herbs like methi dana, sauf, black pepper, ajwain, nuts, and dry fruits. Laddu is high in calories. They help in lubricating the joints, reducing joint and back pain.
Types Of Healthy Indian Laddus
1. Tilgud Laddus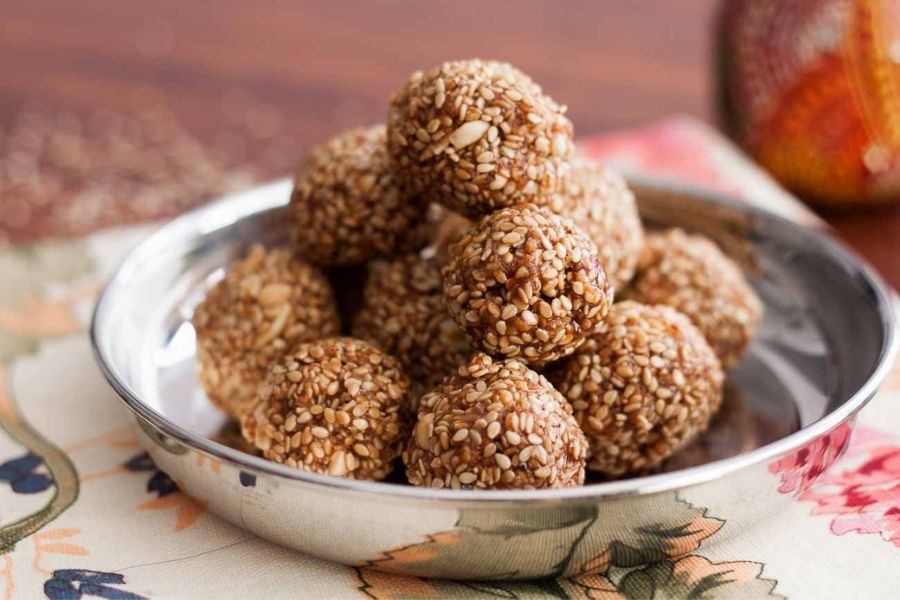 Tilgud laddus are the powerhouse of energy to increase a child's stamina and keep active all day long. The richness of calcium makes tilgud laddus a better choice over sugar-laden chocolates and cookies as it is a perfect energetic food for a mid-meal. They are full of protein, and the taste and texture invite adults too.
2. Methi Laddus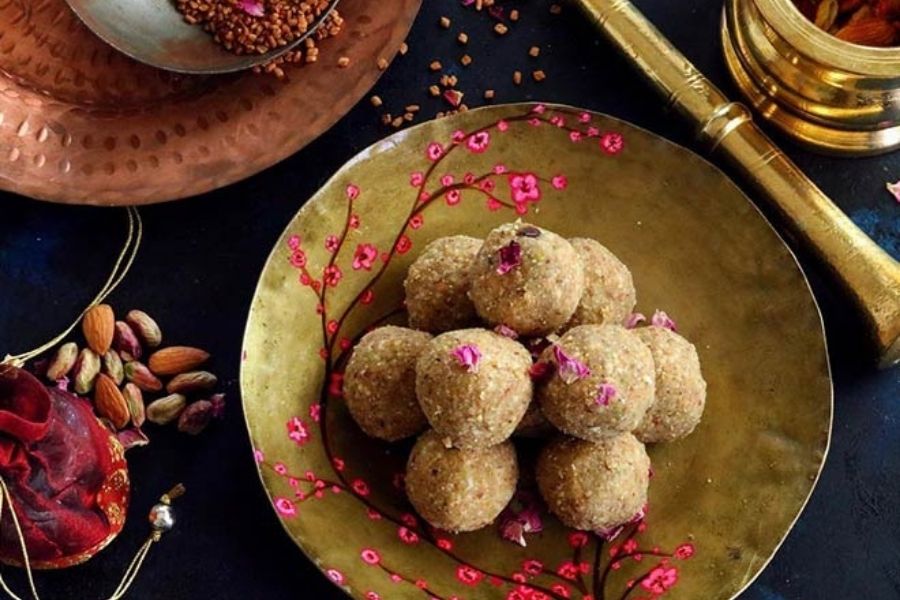 People love to eat methi laddu early morning during winters. These laddus, prepared with methi seeds, are rich in soluble fiber, which slows down sugar absorption in the blood. Methi is rich in amino acids that promote insulin production, thereby aiding in better control of diabetes. People with uncontrolled diabetes should avoid them.
3. Besan Laddus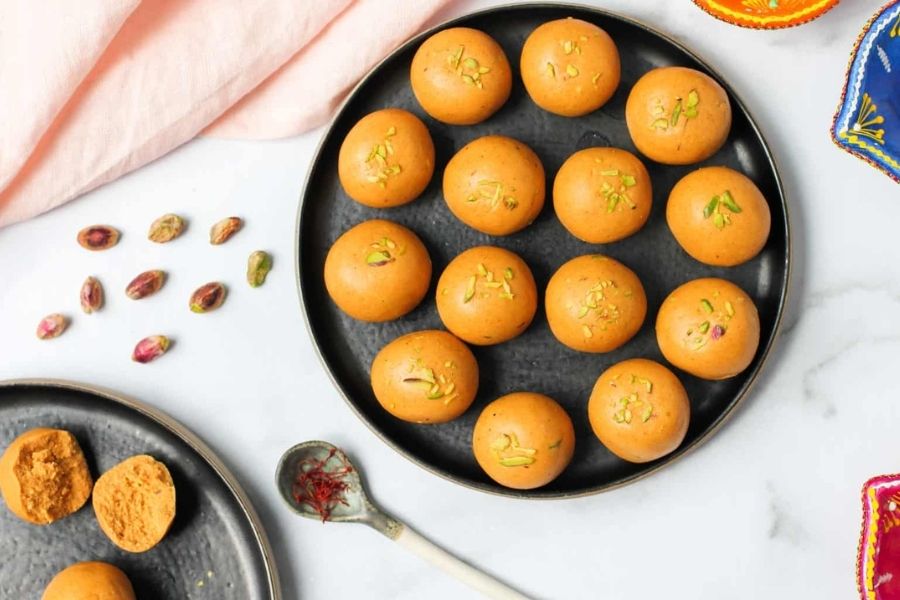 Besan is rich in complex carbohydrates that help promote ample energy. Besan contains folic acid or folate that promotes iron production in the body. It also increases red blood cell growth in the bone marrow. Besan is suitable for diabetic people as it has a low glycemic index.
4. Gondh Laddus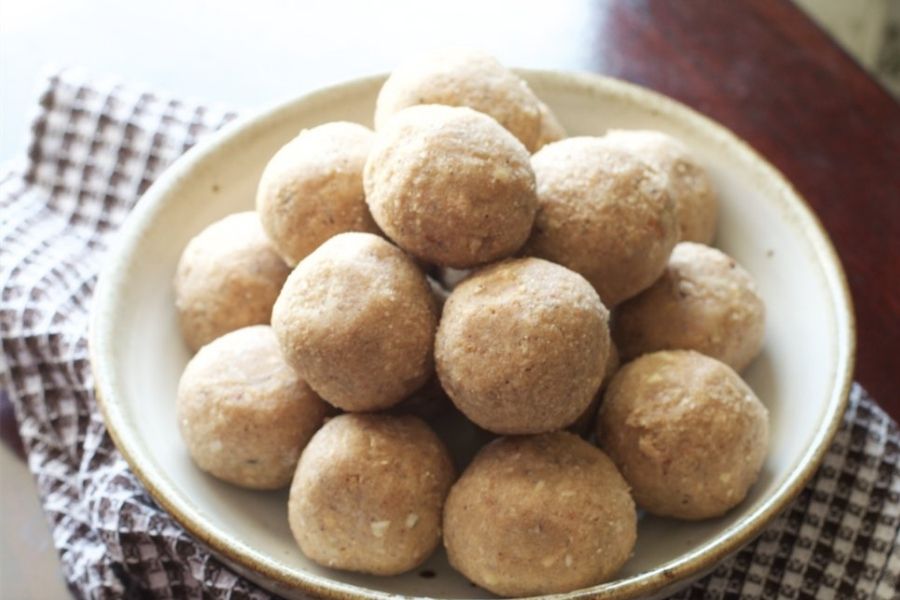 Gondh laddus include ingredients like whole wheat, sugar, nuts, ghee, cardamom, etc. Thanks to the ingredients used in gondh laddus that make them healthy to eat and Ayurveda recognized these benefits. These laddus are beneficial in treating low vitamin D levels. Eating gondh laddus boost stamina and provide energy to the body. They also help in reducing back and joint pain.
5. Motichoor Laddus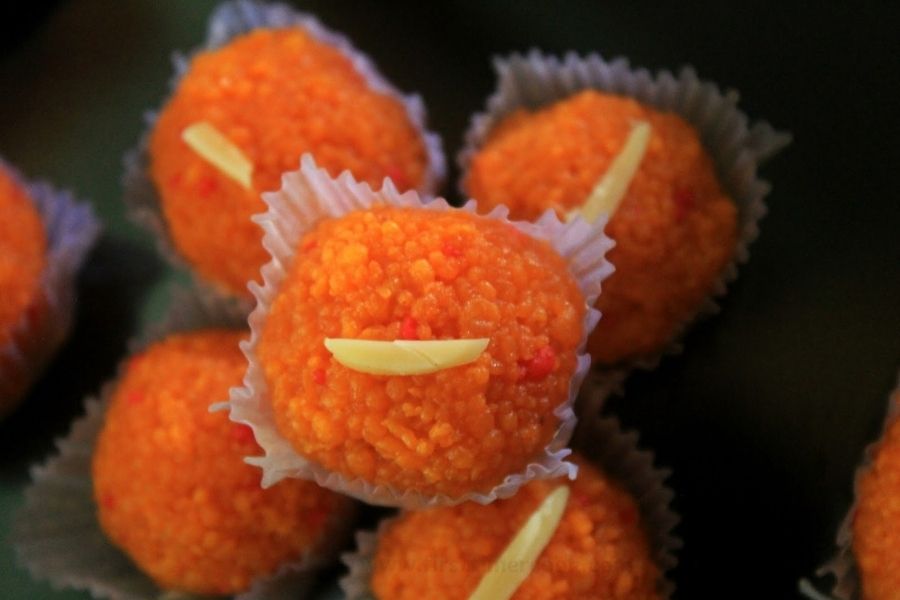 Motichoor laddus are an intrinsic part of any Indian festivals. They contain many essential nutrients, such as vitamin A, vitamin C, calcium, iron, saturated fat, dietary fiber, carbohydrates, amino acids, etc. Motichoor laddus are prepared from tiny pearl-like balls of besan later molded into laddus. They have extra shell-life and served as a dessert.
Laddus are hard to resist! As Chota Bheem is not a real character, kids who are fond of him should be encouraged to eat various foods, not only laddus, to get optimum nutrition required as per their age. Their tender minds cannot be treated with iron gloves. Make these young ones understand the need to eat right every time and develop informed eating habits and healthy food choices rather than imitating fictional cartoon characters.
PS: Eating one laddu per day is recommended. Ask your dietitian whether you would benefit from eating laddus.
Read Also: What Are The 7 Benefits Of Ladoos?